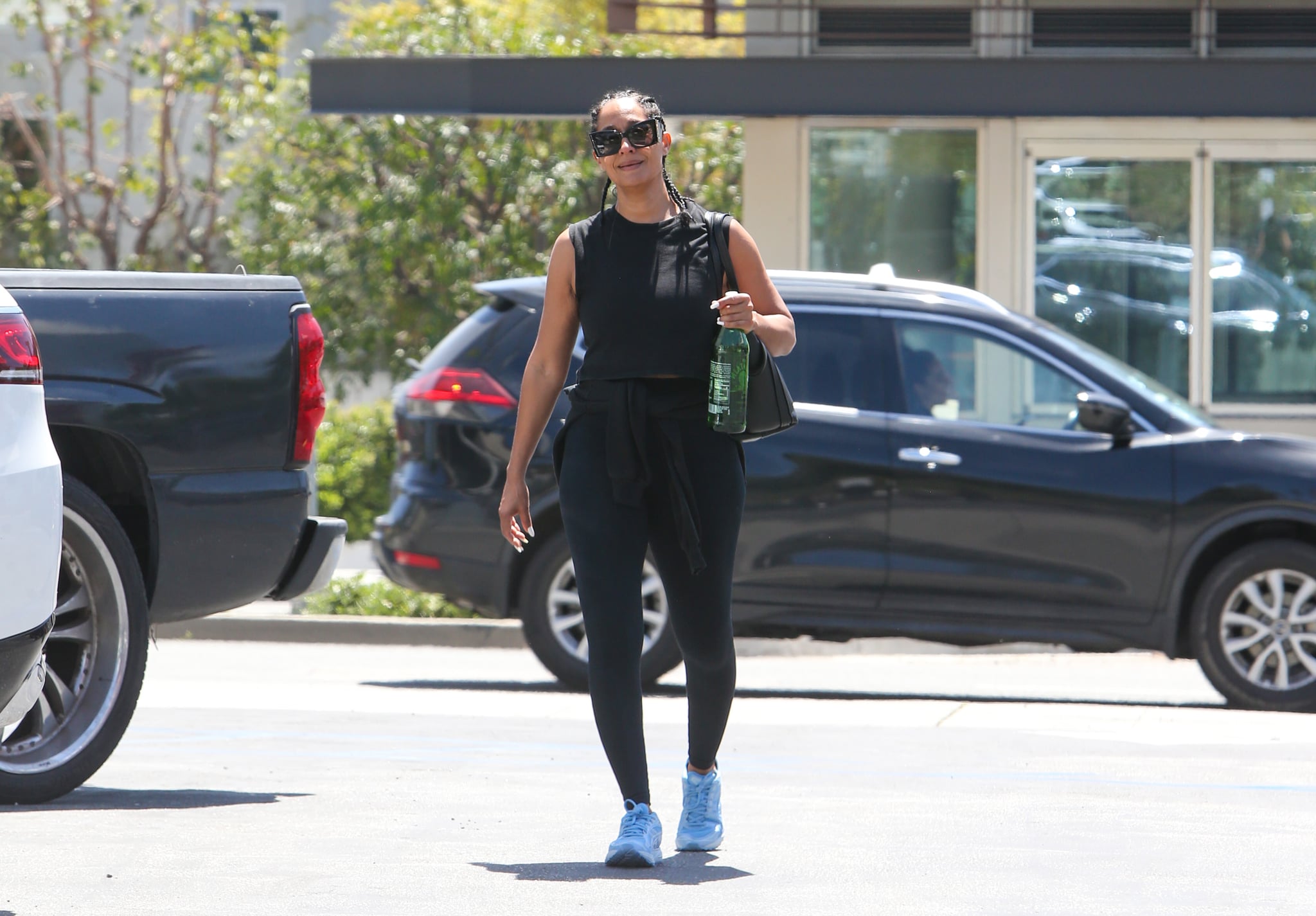 Of all the celebs who post top-notch workout content, one of the most consistent is Tracee Ellis Ross. The actor and entrepreneur has been a longtime fan of the Tracy Anderson Method, and you can count on her to serve joy, sweat, and workout looks every time she posts a routine. Fans typically ask Ross about the chic workout onesies or legging sets she's wearing, but her latest Instagram post has everyone asking about something else: her sneakers.
Ross posted an Instagram video showing her latest Tracy Anderson workout on Aug. 15, and so many people asked about her sneakers, she shared a peek at her collection in an Instagram Story the next day.
In the Instagram Story, she panned over an impressive collection of workout sneakers in every color combination imaginable, but all from one brand: ASICS.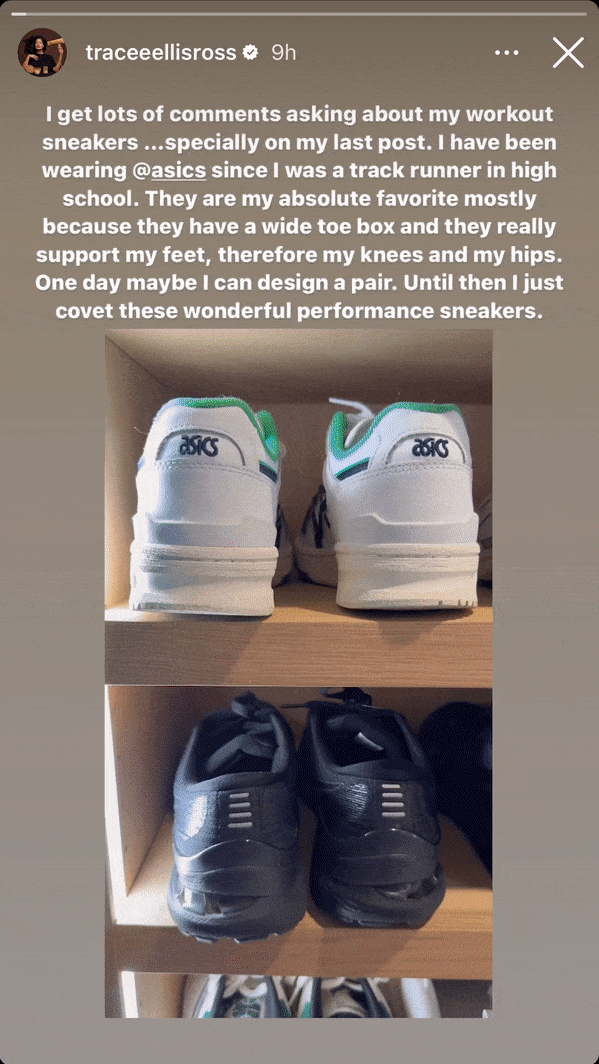 "I get lots of comments asking about my workout sneakers . . . specially on my last post," Ross wrote in the Instagram Story. "I have been wearing @asics since I was a track running in high school. They are my absolute favorite mostly because they have a wide toe box and they really support my feet, therefore my knees and my hips. One day maybe I can design a pair. Until then I just covet these wonderful performance sneakers."
Like Ross said, ASICS are beloved among runners for being super supportive and providing tons of strategic cushion underfoot for your stride. A wide toe box — the part of the shoe where your toes sit — is also great for workouts of any type because it allows your toes to spread out naturally during movement, the way they would if you were barefoot.
We IDed some of the 14 or so pairs on Ross's shelves, so you can shop her favorite workout sneakers for yourself.
ASICS, if you're listening, please let Ross design a pair — we'd buy them in a heartbeat.
Image Source: Getty / BG020/Bauer-Griffin