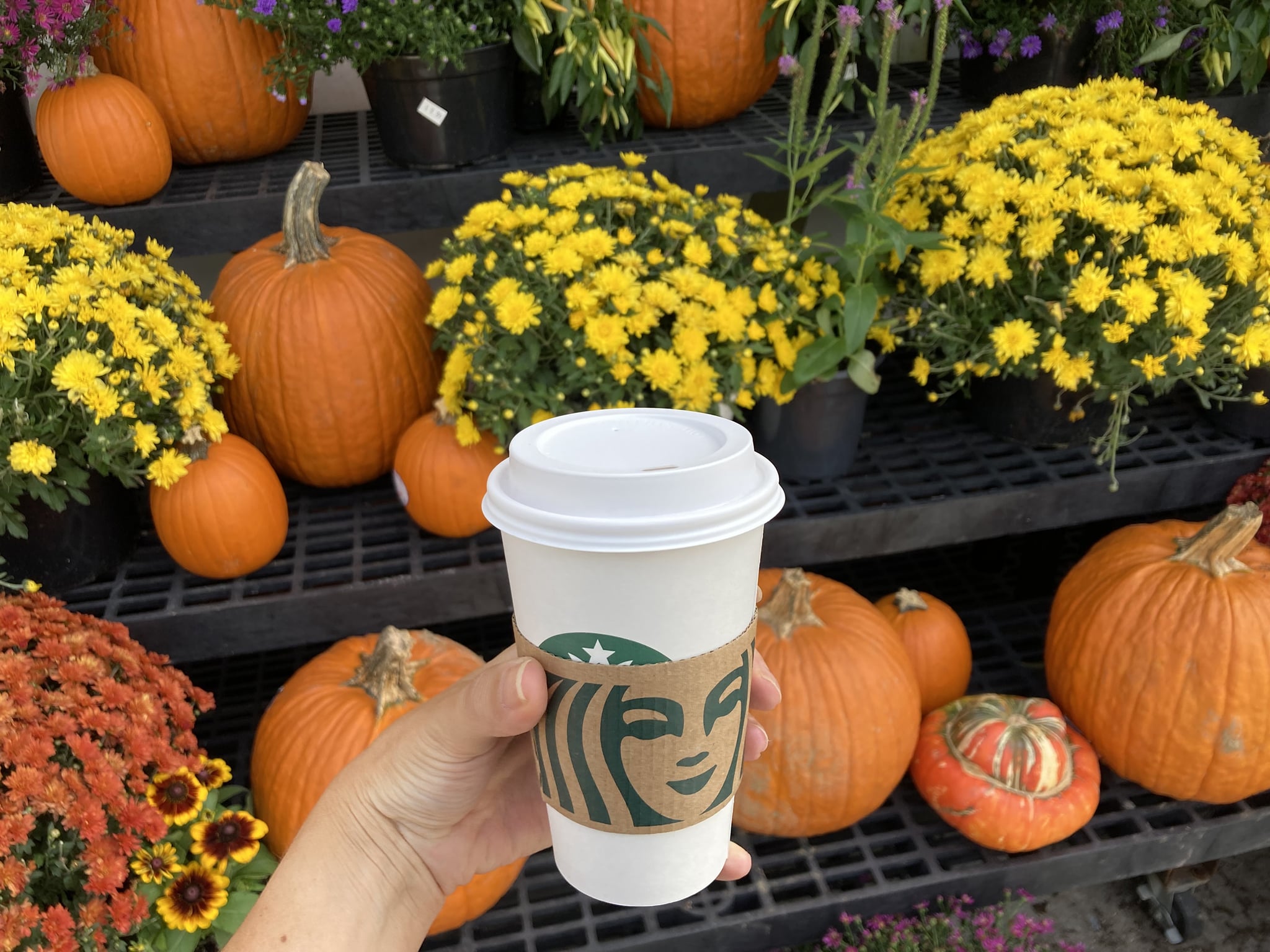 In 2003, Starbucks launched its first-ever pumpkin spice beverages, and the world truly hasn't been the same since. Pumpkin spice mania hit its peak in fall 2017, according to Google Trends, and though the craze has died down a bit, pumpkin spice flavors have cemented themselves into US culture as a permanent (and fragrant) part of fall festivities.
At the end of summer — or, really, smack-dab in the middle of summer — autumn obsessives start getting excited about pumpkin spice again. Whether you're team #ItsStillSummer or you're ready to don a sweater and toss your iced coffee order to the curb, the truth is, it's coming. Whether you're ready or not, it's almost time for Starbucks to release its fall menu. (In fact, some of the brand's competitors have already started.)
Wondering when you can get your hands on a Starbucks pumpkin spice latte in 2023? Here's what we know so far.
When Does Starbucks Start Pumpkin Spice?
Every year, Starbucks rolls out their pumpkin spice drinks at the end of August — nearly a month before fall officially starts on Sept. 23.
Last year, Starbucks released its pumpkin spice drinks nationwide on Aug. 30, and they announced it on their website only one day ahead of time. In 2021, the chain brought out its seasonal drinks about a week earlier, on Aug. 24. In 2020, they released drinks around the same time, on Aug. 25.
The pumpkin spice release date for 2023 has yet to be confirmed, but rumors are already flying around the internet. Instagram user @markie_devo alleges the fall menu will drop on Aug. 24, claiming to have gotten the news from a Starbucks employee.
While we're waiting for Starbucks to drop their PSLs, you'll need to make your own pumpkin spice latte, or hit up one of Starbucks's competitors, which brings us to . . .
When Do Pumpkin Spice Drinks Start at Other Retailers?
Dunkin' Donuts went ahead and announced on Instagram that pumpkin drinks are back starting Aug. 16, 2023. Meanwhile, Krispy Kreme dropped their fall goodies shockingly early, on Aug. 8, announced by the brand on social media.
Image Source: Getty / Baltimore Sun / Contributor