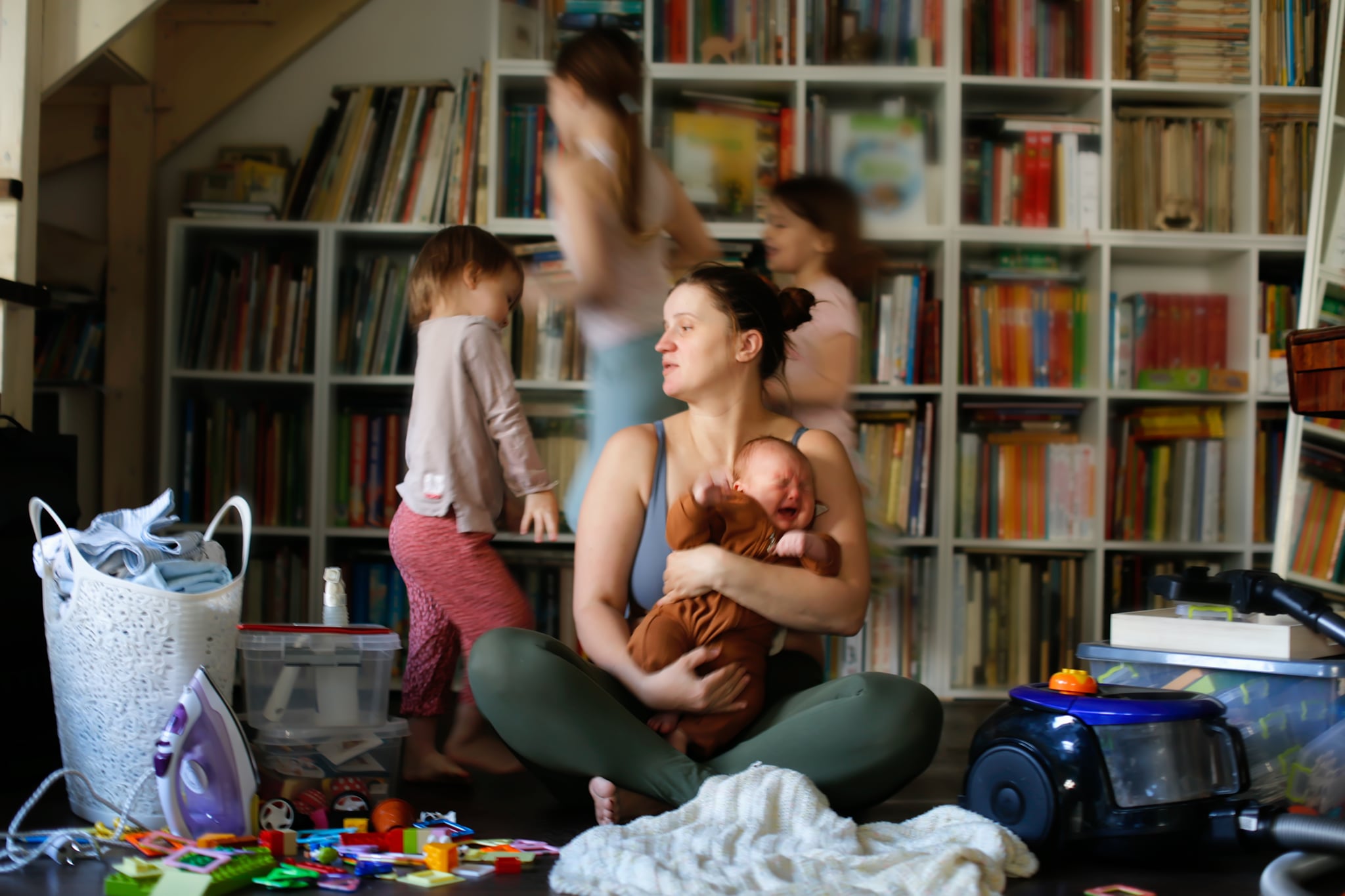 The Food and Drug Administration has approved the first oral medication specifically designed to treat postpartum depression. Called zuranolone (brand name: Zurzuvae), the medication is taken in pill form and can help relieve symptoms of postpartum depression within a few days.
Postpartum depression impacts around one in seven women in the weeks and months after giving birth. It can cause intense feelings of sadness, anxiety, or despair that prevent women from being able to do their daily tasks, the American College of Obstetricians and Gynecologists says.
"Zuranolone is formulated specifically for postpartum depression," says Lauren Streicher, MD, a clinical professor of obstetrics and gynecology at Northwestern University's Feinberg School of Medicine. "This is a good thing. We needed this."
Postpartum depression can be a devastating condition for growing families to grapple with, says Jamille Nagtalon-Ramos, EdD, FAANP, an assistant professor at the School of Nursing at Rutgers University and a women's health nurse practitioner at Penn Medicine. "As a women's health nurse practitioner managing the care of postpartum patients for the past 20 years, I have seen many of my patients struggle with postpartum depression," she says. "Postpartum depression can be a potentially life-threatening condition and needs proper attention."
But how does Zurzuvae work, and what are the potential side effects? Here's what you need to know.
How Does Zurzuvae Work?

Currently, postpartum depression is often treated with a mix of talk therapy and selective serotonin reuptake inhibitors (SSRIs). SSRIs are commonly used to treat other forms of depression, too.
But Zurzuvae isn't an SSRI. Instead, it's a neuroactive steroid designed to be taken once a day for 14 days with a "fatty meal," per the FDA. The medication is "thought to work by rapidly rebalancing dysregulated neuronal networks to help reset brain function," said Biogen, the company that makes Zurzuvae, in a press release. "Zuranolone targets brain networks responsible for functions such as mood, arousal, behavior, and cognition."
A phase III clinical trial of Zurzuvae published in the American Journal of Psychiatry had 196 women with severe postpartum depression take either a 50-milligram dose of Zurzuvae or a placebo once a day for 14 days. Women in the group that took Zurzuvae had "significant improvements" in symptoms of postpartum depression compared to the group that took a placebo, the study says, and their symptoms were still improved 45 days later.
"A drug formerly approved by the FDA, Zulresso, acts in similar ways to zuranolone, but had to be given as an intravenous infusion in a doctor's office," says Hillary Ammon, PsyD, a clinical psychologist at the Center For Anxiety & Women's Emotional Wellness. "Zuranolone may be more convenient for women struggling with postpartum depression, as it can be taken nightly over a 14-day span at home."
What Are Potential Side Effects of Zurzuvae?

The FDA lists the following as the most common side effects for Zurzuvae:
Drowsiness
Dizziness
Diarrhea
Fatigue
Nasopharyngitis (the common cold)
Urinary tract infection.
Because of symptoms like drowsiness and fatigue, it's recommended that the medication be taken before bed — and driving within 12 hours of taking the medication or drinking alcohol is not advised, Dr. Ammon says.
The FDA also warns that the medication can potentially cause fetal harm, therefore using effective contraception while taking it is strongly advised. Dr. Ammon also points out potential breastfeeding risks, noting that Zurzuvae hasn't been studied in breastfeeding mothers. "There has not yet been any research conducted on if/how zuranolone passes through breast milk and if it can impact a breastfed child," Dr. Ammon says. Suicidal thoughts and behavior are also listed as potential side effects, per the FDA.
When Will Zurzuvae Be Available?

The medication is expected to be available in the fourth quarter of 2023 (meaning the wintertime), per Biogen. But availability in your area may be dependent on your provider.
"Keep in mind, as with all new medications, some providers may be hesitant to prescribe immediately, and instead choose to wait until they are more informed or given the OK to prescribe by their hospital administration," Dr. Ammon says.
What Impact Will This Have on New Parents?

Experts are cautiously optimistic, but some have their reservations. "At this point in time, there are no long-term data on zuranolone," Dr. Nagtalon-Ramos says, noting that the clinical trial didn't follow up with study participants past 45 days of taking the medication. "I want to know if study participants continue to benefit from the treatment or if they relapsed," she says.
Dr. Nagtalon-Ramos also has concerns about cost. "Zuranolone's predecessor, brexanolone, costs between $20,000 to $30,000 for the treatment," she says. "I am hoping that the cost of zuranolone will be affordable and accessible for all patients."
Dr. Ammon calls Zurzuvae "groundbreaking," but notes that it's "not the be-all treatment" for postpartum depression. "This study included women with severe symptoms of postpartum depression," she says. "Researchers will need to study how this medication treats mild to moderate postpartum depression."
Still, Dr. Streicher remains optimistic about the impact Zurzuvae will have on new moms struggling with postpartum depression. "We have a problem in this country with maternal morbidity and mortality issues," she says. "There is an unmet need. This medication has a short course — that's an excellent thing."