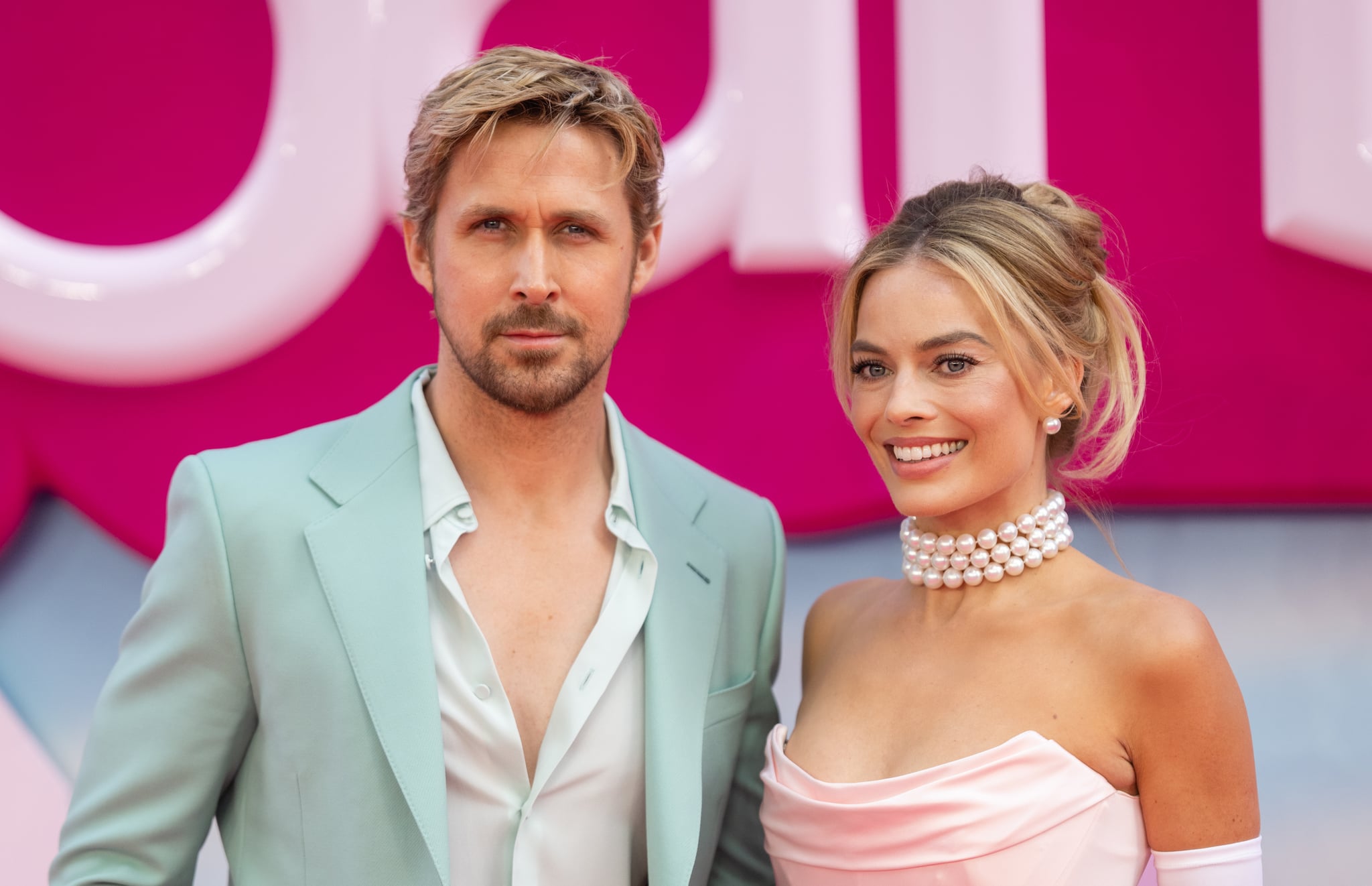 This Barbie is a plank-challenge champion. Personal trainer David Higgins, who worked with the "Barbie" cast, shared a photo he took with Margot Robbie standing in front of the cast's plank-challenge results on his official website. In the photo, Robbie is flashing her middle fingers at the camera while she grins, presumably because she came out on top in the physical challenge.
According to the board behind her, Robbie held a plank for four minutes and 10 seconds, beating out Ryan Gosling (three minutes and two seconds), Hari Nef (two minutes and 15 seconds), and her husband, film producer Tom Ackerley (one minute and 36 seconds). The only person who bested Robbie was Higgins himself, who held his plank for an impressive five minutes and 32 seconds. Higgins previously spoke with POPSUGAR about mixing Pilates with strength training on the "Barbie" set and how both Robbie and Gosling came prepared for their workouts.
"You have people who do come in who are generally fitness savvy and who I've worked with before, like Margot, and you have people who have obviously done it before, like Ryan, who knows what works for him and he brings his own sort of experience into the world," he said. "And then you have other people who know that they should do stuff, but are a bit scared about it and don't necessarily know what to do."
If you fall in the latter camp, Higgins has you covered. In addition to sharing a photo of Robbie's plank win, the trainer also posted step-by-step guide on how to safely do a plank on his Instagram. "For everyone wanting to try out the #barbieplankchallenge here is a little tutorial video on, how to do the plank safely & correctly," he captioned his video. Check out the tutorial in full below.