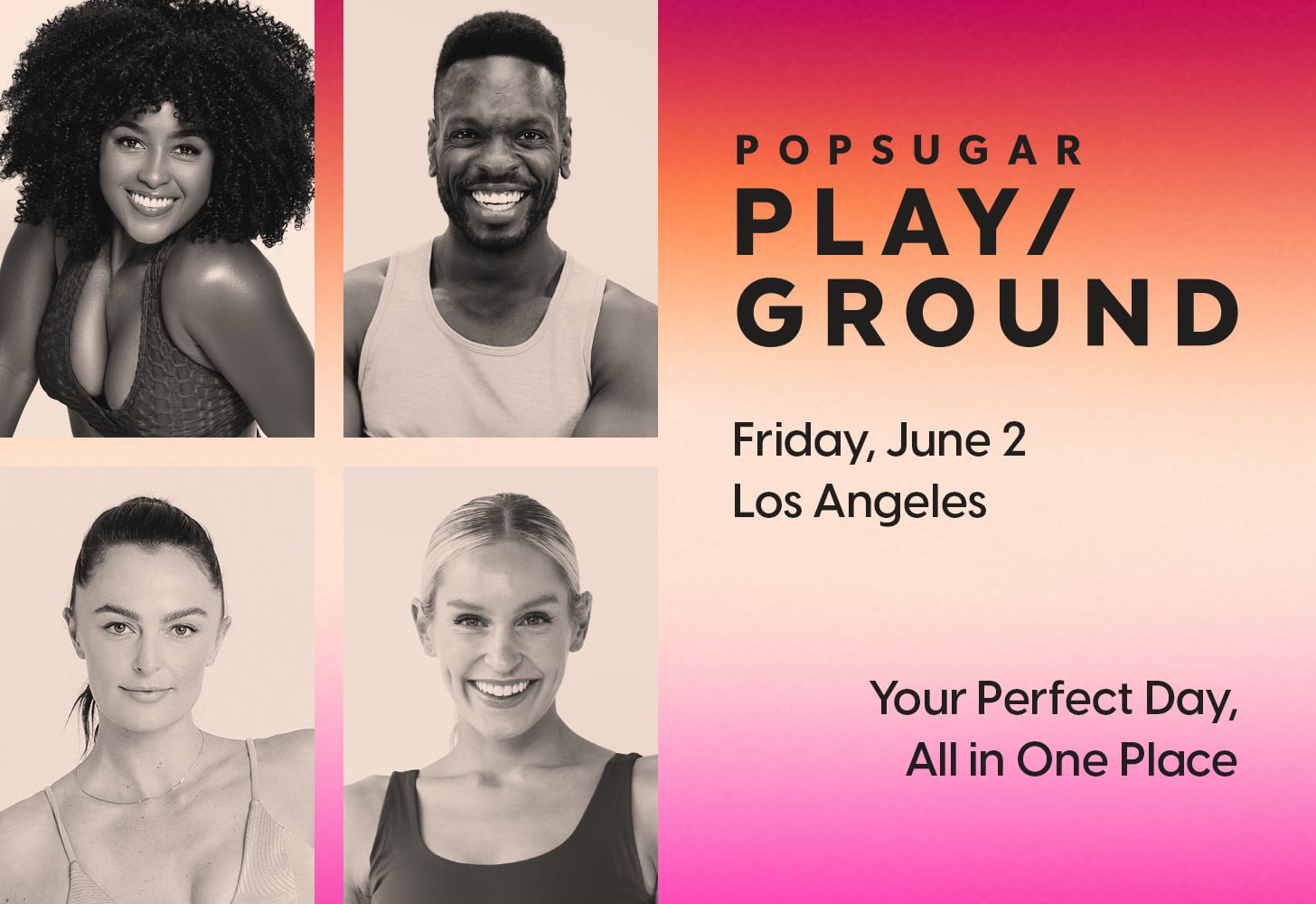 In the words of Cyndi Lauper, "After the working day is done, girls just wanna have fun." That's why this summer, we're thrilled to introduce a new kind of POPSUGAR Play/Ground. On Friday, June 2, we invite you to recharge your routine, refresh your body, and engage your soul for our third annual POPSUGAR Play/Ground — this time in Los Angeles!
POPSUGAR Play/Ground is your perfect day, all in one place. From workout classes with A-list trainers like Megan Roup and Kaleila Jordan and indulgent spa treatments at the Zen Zone to a pop-up beauty bar and live music, POPSUGAR Play/Ground is the perfect excuse to get your crew together and play.
Trust us, you don't want #POPSUGARPlayGround FOMO. Get the full rundown of events here, and grab your tickets to reserve your spot. Oh, and look out for some very special activations from our premier sponsors Revlon® and SweeTARTS! As always, follow us for updates and announcements at @POPSUGAR and @POPSUGARPlayGround.