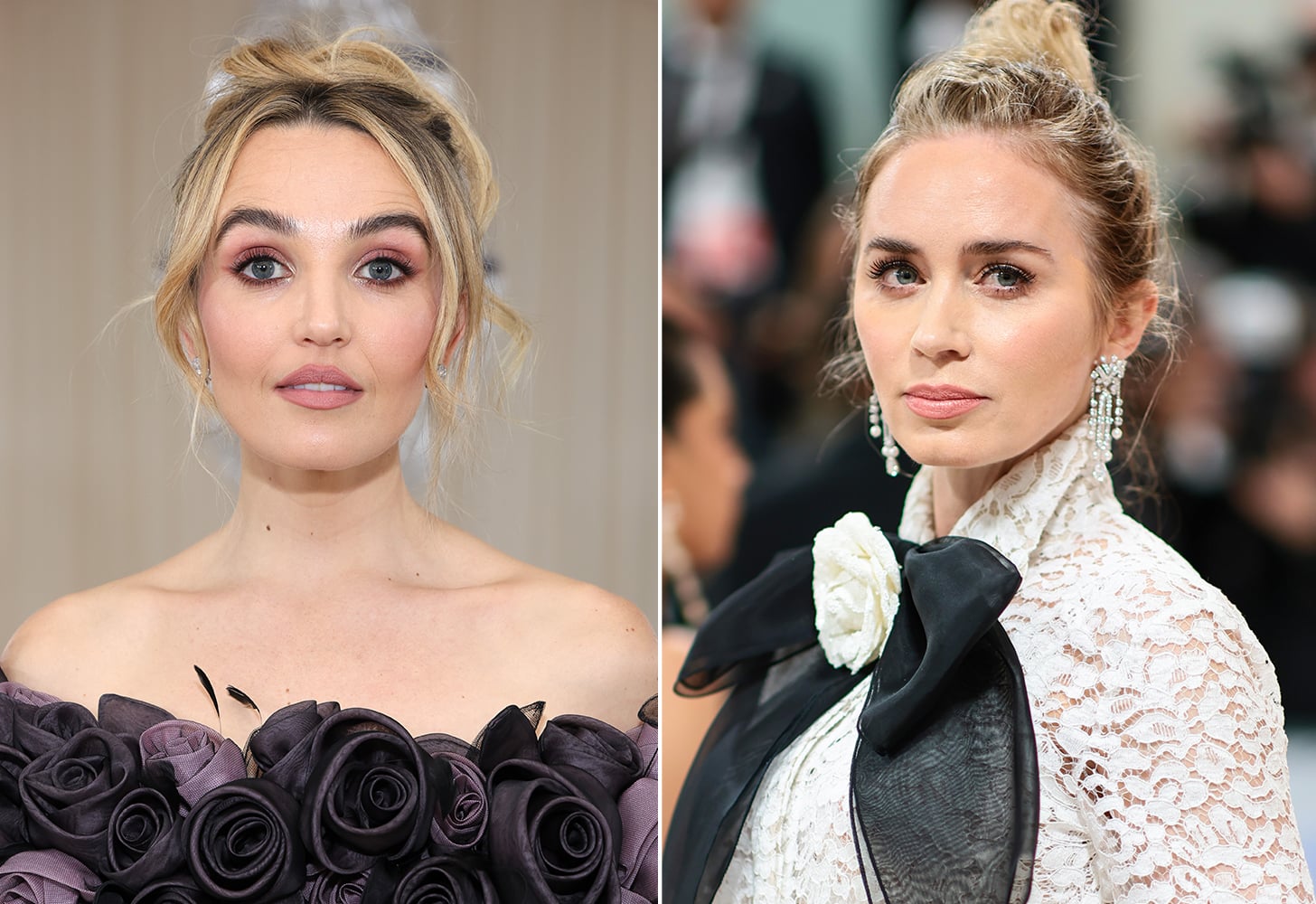 Diet culture is once again a topic of conversation at the Met Gala. While hosting Vogue's red carpet live stream at the Met Museum on May 1, Chloe Fineman interviewed Emily Blunt, asking, "How are you feeling? Are you one stomach flu away from your goal weight?" Fineman's comment was in reference to "The Devil Wears Prada," in which Blunt's character, Emily, constantly stresses about her diet and weight throughout the film.
Though a direct quote from the movie, it's certainly a choice, particularly during an event that's often criticized for promoting diet culture in its many pervasive and toxic manifestations. In fact, at last year's Met Gala, Kim Kardashian drew criticism for repeatedly emphasizing her extreme weight loss to fit into Marilyn Monroe's exact "Happy birthday, Mr. President" dress from 1962.
Not to mention, Fineman's remark set off an uncomfortable interview, with Blunt responding that she actually ate a pizza the night prior. "I'm thinking, I'm covered up, so I'll be alright, and then I tried to put my skinny pants on," she said, wearing a lace top embellished with floral and sequined trousers. "It's looking pretty skinny-pant to me," Fineman responded.
Regardless of whether the "The Devil Wears Prada" reference was obvious, Twitter users immediately expressed their disappointment around the comment. "Did Chloe Fineman really just ask Emily Blunt if she is 'one more stomach flu away from her goal weight?'" one user wrote, while another tweeted, "Chloe Fineman asking Emily Blunt if she's one stomach flu away from her goal weight. I know it's a quote . . . but how is she supposed to respond??"