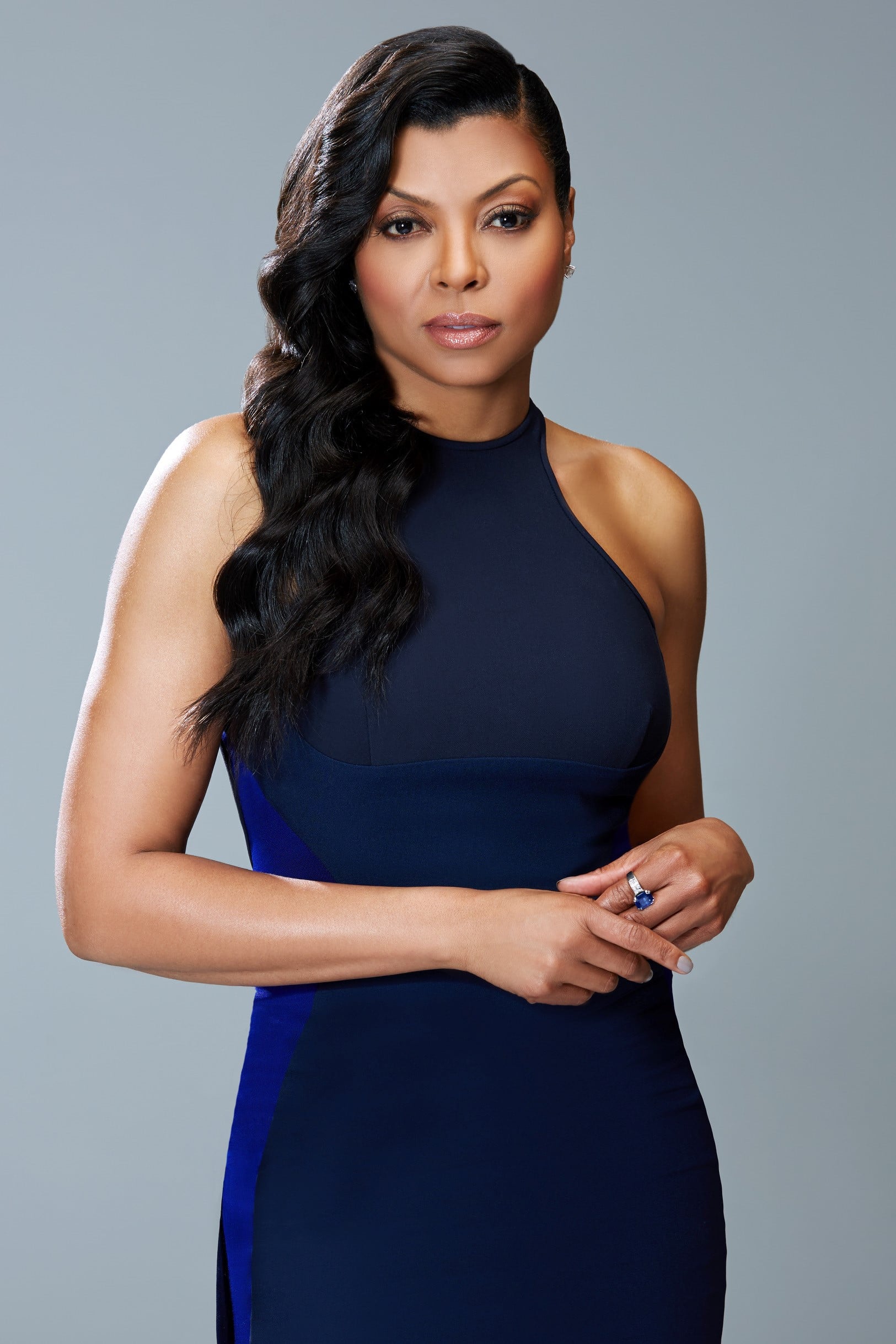 Content Warning: This article contains mention of suicide.
Taraji P. Henson is no stranger to playing strong Black women on camera. She's most notable for her role of Cookie in the popular series "Empire," for which she's earned Critics Choice and Golden Globe awards. And she's been cast in an adaptation of "The Color Purple," as Shug Avery. But in real life, Henson is more interested in tapping into the strength that can be found in vulnerability and community than she is with putting on a front of invincibility.
The Howard University alum tells POPSUGAR that she grew up in Washington D.C. during "the era of the strong Black woman," referring to the archetype that paints Black women as unfailingly fearless and unbeatable. She witness firsthand how this trope, combined with the mental health stigma in Black communities, made it hard for her friends and peers to open up about any personal struggles they faced.
"There were no discussions when I was growing up. It was moot. It didn't exist… Nothing affected us and we were supposed to be strong about everything. Well, that only takes [a toll] on you," Henson says.
But Henson's father set a different example for her, one that informs how she approaches mental health to this day. At a young age, the actor saw her dad, a Vietnam veteran, struggle with PTSD and depression, issues which nearly cost him his life.
"You don't go to war and come back the same," Henson tells POPSUGAR. "He tried to commit suicide by way of gun. By the grace of God, the bullet grazed his skull. He would sit you down and tell you the whole situation and show you the scar," she says.
"We talked about it — but no one talked about resources," Henson continues. "No one talked about getting help. I didn't know that there was help to get. But because my dad wore his heart on the sleeve and walked in his truth unapologetically, it allowed me to do so."
Being open to talking about her mental health with friends and family helped Henson get through her days as a student and young adult. But as her acting career began to take off, she started to feel the weight of not having proper support systems in place.
"It took me a while to realize how [Hollywood] was affecting my mental wellness and the impact that it was having on me, because I was just working, working, working so much. Finally, one day I looked up and I didn't feel like myself again… I hit a wall," Henson says. "I had to dip out and I had to take care of myself. I had to unplug from Hollywood."
The star decided to "tap into [her] happiness again" and tackle her mental wellness head-on with her own version of "Eat, Pray, Love," traveling across the world to Bali.
"I went by myself without any friends because that forced me to stay present, to meet new people, and have new conversations that had nothing to do with what I did in the industry. It grounded me," Henson says.
She tells POPSUGAR that on the trip, she took care of her "whole self," eating a plant-based and alcohol-free diet, going on a three-day prayer pilgrimage, and practicing meditation and yoga. "I tapped into a joy that I hadn't had in a long time. I finally feel like myself again and I came back to Hollywood with a newfound respect for myself. I was proud of myself for fighting for myself," she says.
Part of what allowed Henson to take that time for herself was the early lesson her dad instilled in her: that it's OK to talk about mental health struggles. While the actor had to find solutions on her own, her ability to voice aloud that she wasn't feeling right was what enabled her to look for those solutions and try different things. But she knows that not everyone has that early example. And so, she's made it her mission to help give other young Black women the type of support she knows so many of them need.
As part of that goal, Henson founded the Boris Lawrence Henson Foundation, an organization named after her father that focuses on bringing mental health support to Black communities. And now, the foundation is partnering with Kate Spade New York to launch "She Care Wellness Pods" on historically Black colleges and universities across the country.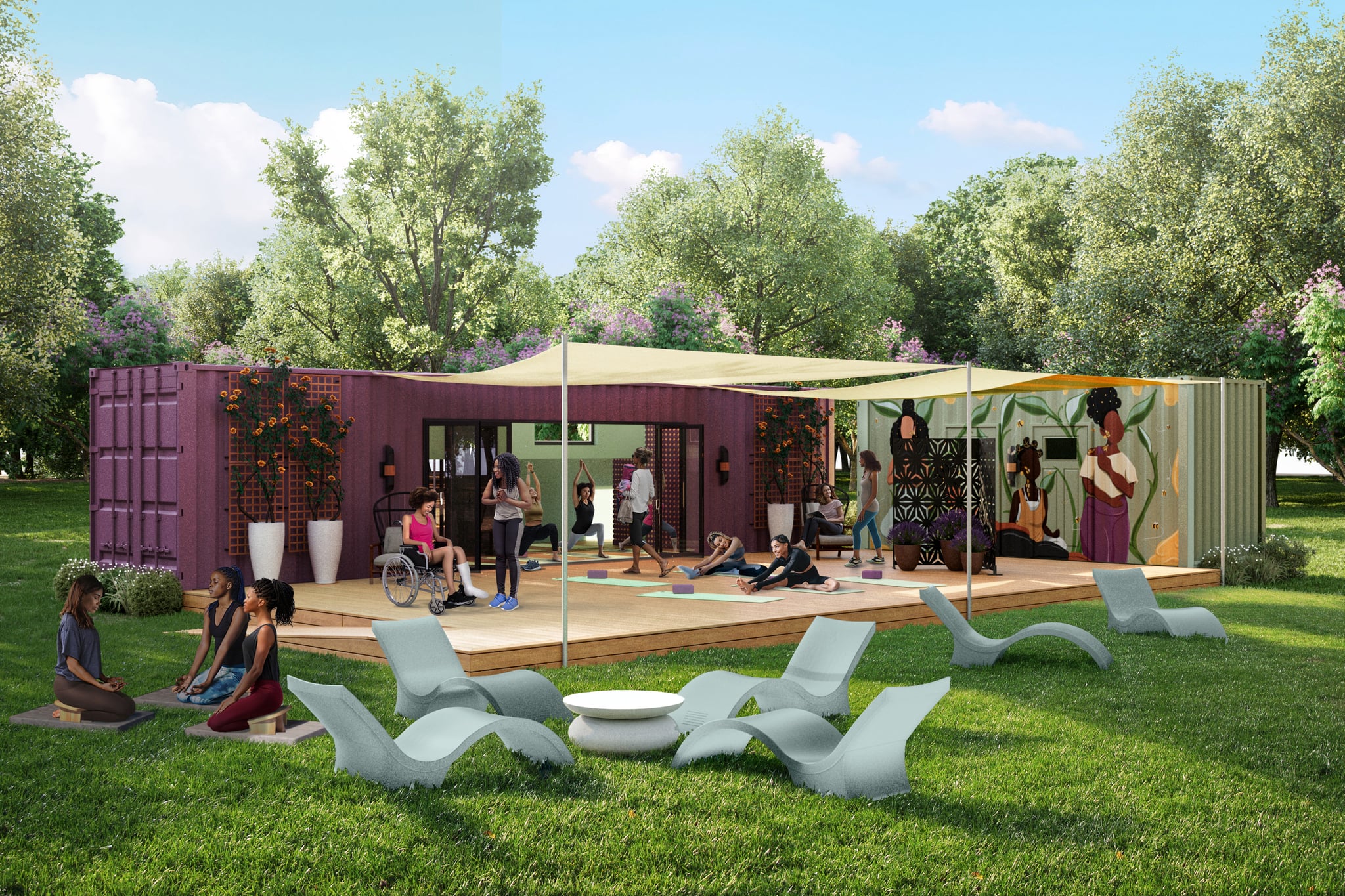 Henson's wellness pod program provides education and access to mental health resources via chic and calming physical "pod" structures, featuring Kate Spade interiors, installed on HBCU campuses.
"When we started the Boris Lawrence Henson Foundation, we continue every day to eradicate the stigma around the conversations of mental illness in the community," Henson says, adding that talking about mental illness is still widely "taboo" in Black communities. "We're told to pray it away, be strong — and that's killing us," Henson says. "By putting these pods on HBCU campuses, it's allowing safe spaces for people to have these conversations."
Henson hopes the pods (built by the women-owned S.I. Container Builds construction company) serve as mental health spaces and retreats from the everyday stressors of student life. But they'll also offer a range of wellness services, including free therapy sessions and yoga, dance, and meditation classes.
Alabama State University will be the first school to take part in the pod program. But the She Care initiative will roll out to additional HBCU campuses in April 2023, and aims to reach 25,000 Black women on HBCU campuses with frontline mental wellness care.
"I just want young women to feel comfortable talking about mental wellness and health, and know that they're not alone and that there's a community that's willing to help," Henson says. "When I was in college . . . we didn't talk about it. If I knew a friend was suffering, I wouldn't know where to tell her to go. Now we have that."
Image Source: Boris Lawrence Henson Foundation