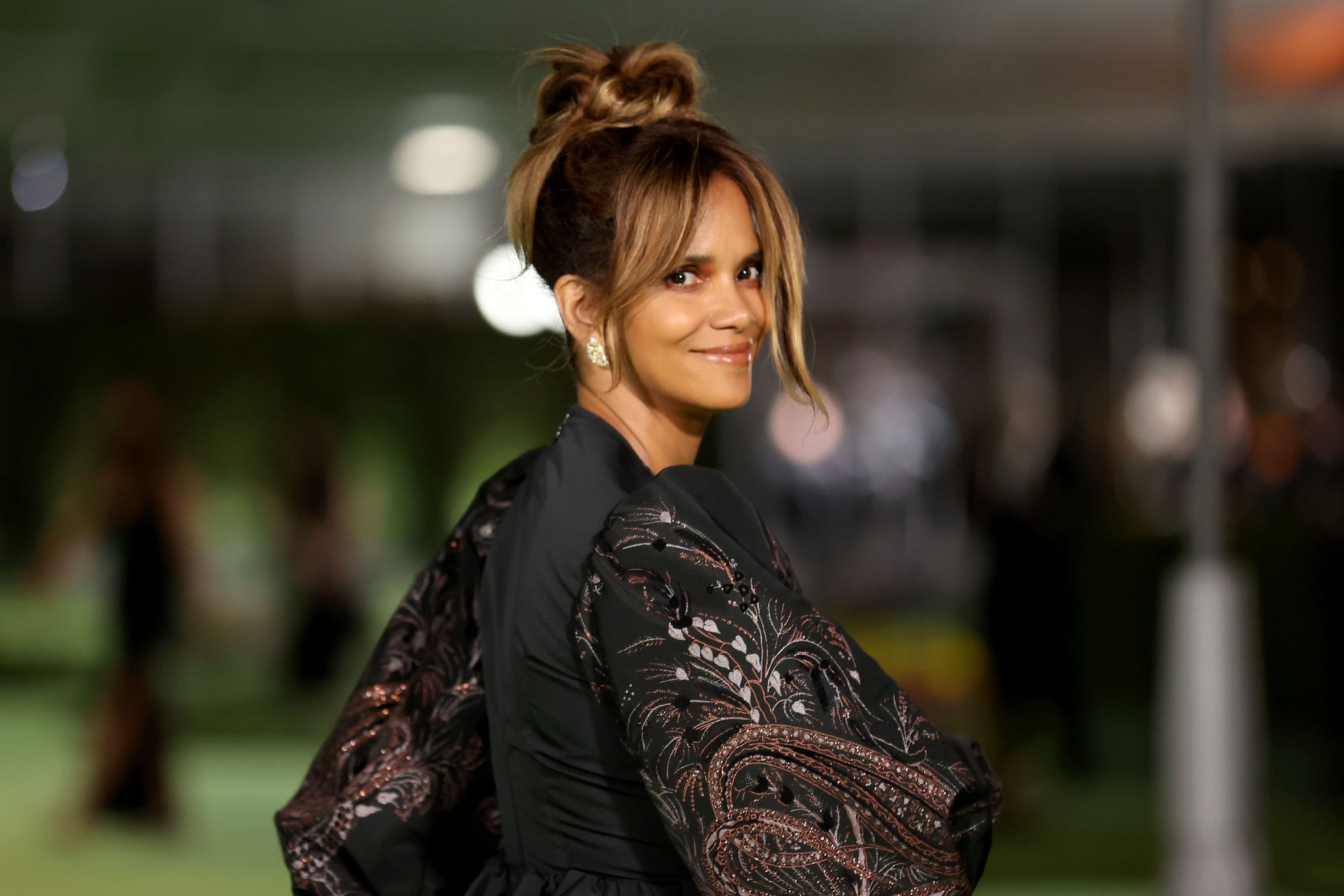 Image Source: Getty / Amy Sussman
Don't mess with Halle Berry. The actor and mother of two swiftly shut down an ageist hater who criticized her for sharing a nude photo at 56 years old. On April 8, Berry enjoyed her sunny afternoon by stripping down to her birthday suit and sipping a glass of wine on her balcony, as one does. She documented the blissful moment by posting a picture on Instagram with the caption, "i do what i wanna do. 💋 happy Saturday." Her friends were quick to hype her up in the comments, with Meagan Good writing, "Big Leo energy. ThatPart," and Kelly Rowland chiming in with a simple "YES!!!!"
However, over on Twitter, one naysayer took it upon themself to bash Berry for apparently lacking "dignity." "Imagine being in your 50s, still posting nudes for attention in menopause when you should be chilling with the grandkids. Aging with dignity is no longer a thing," they tweeted on April 9. [Insert eye roll here.] Upon seeing the unasked-for feedback, Berry reposted the tweet with her own witty response in the form of a random fact. "Did you guys know the heart of a shrimp is located in its head?" the star wrote. In other words, their opinion is irrelevant and she's wholly unfazed by their attempt to bring her down.
Berry has been anything but shy about showing off her body since turning 56 last year, and rightfully so. In March, she put her toned legs on full display in two different dresses at the 2023 Oscars, and a few weeks later, she embraced "hump day self love" by sharing naked mirror photos on Instagram. Her feed is filled with plenty of bikini pictures, along with workout videos that show her working hard for that rockin' physique.
Next time a troll thinks about criticizing Berry's social media habits, they better reconsider.