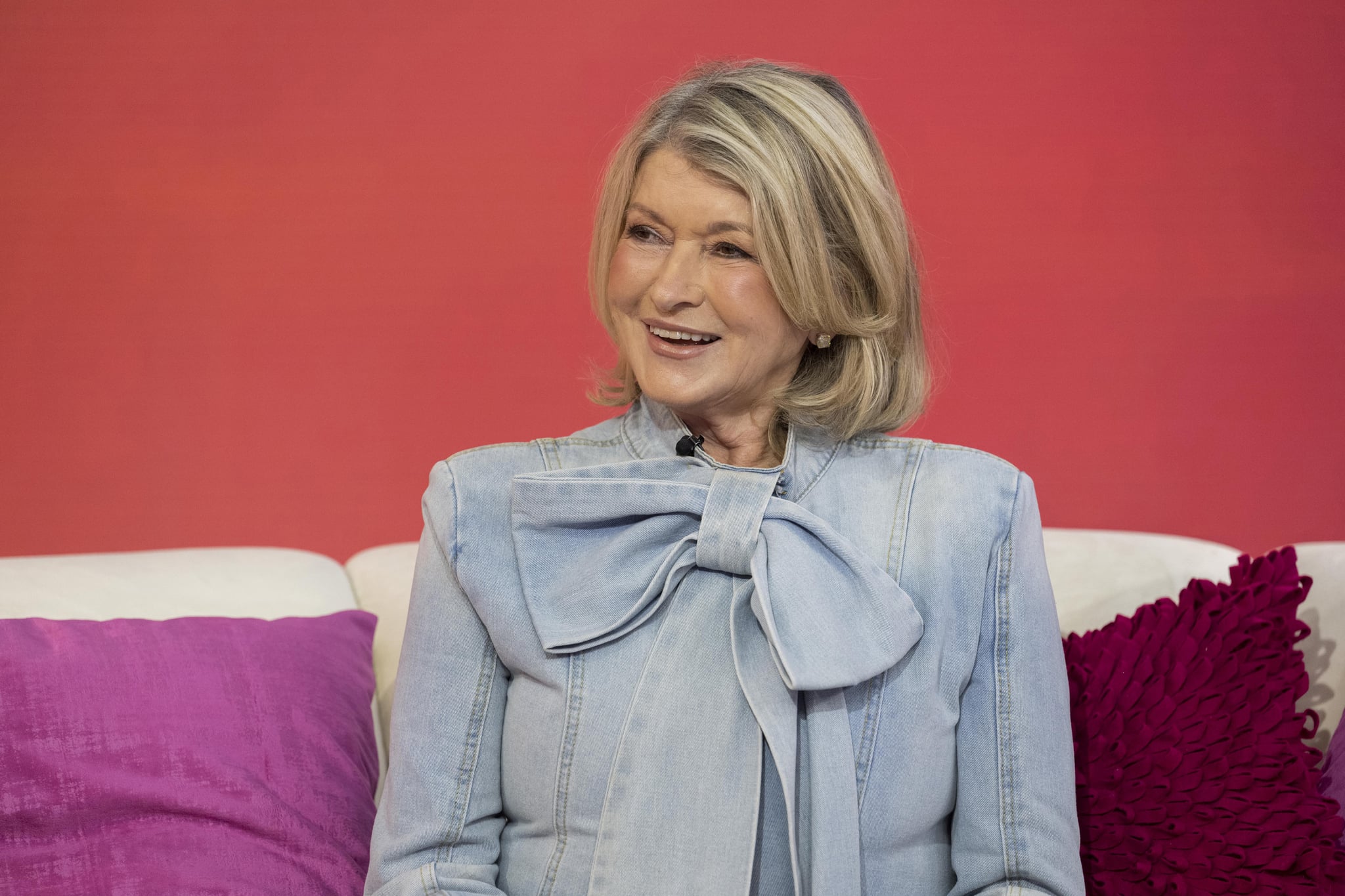 Martha Stewart is 81 years old, and fans want to know how she's maintaining her glow. As it turns out, Stewart is quite the wellness girlie, and she's totally on-trend, drinking green juices and doing Pilates several times a week.
In an April 5 Instagram post, Stewart shared a salon selfie and a relatable travel moment, as her flight to Chicago was canceled due to bad weather and she missed a speaking engagement as a result. But she made the best of it, instead using the "newly found time" to get a manicure, pedicure, and haircut.
In the comment section, fans demanded to know her secrets. "What the f are you doing? How are you looking this amazing" asked one user. And Stewart evidently also used her newly found time to respond to many of the comments on her post. "Eating very well Pilates three x week. Horseback ride at least once a week. No smoking. Little drinking Green juice Daily" she wrote in response.
Pilates is one of the hottest workouts of late thanks to all the benefits it offers, with plenty of other celebs including Kylie Jenner, Scarlett Johansson, Kerry Washington, and Keke Palmer all swearing by the practice. It's a great low-impact workout option for all ages and abilities, as it's great at building total body and core strength, flexibility and mobility, and for injury recovery and prevention.
Instagrammers also pleaded for Stewart's green juice recipe, and although she didn't share it on this post, her website has a recipe for "Martha's Favorite Green Juice" that involves juicing one green pear, two stalks of celery, two English cucumbers, a bunch of parsley, a one-inch piece of fresh ginger, and two orange wedges (with the rind left on).
She demonstrated a similar green juice recipe on TikTok just a few weeks ago in response to Tom Brady, who was attempting to make his own Martha-worthy blend. This one adds fresh spinach, mint, and some additional citrus, and she says it "gives me the jolt of energy I'm looking for early in the morning."
A longtime equestrian, Stewart's continued passion for horseback riding is a great example of how active hobbies that bring you joy fit perfectly into a wellness routine — especially when it's something that gets you outdoors, which comes with a whole host of health benefits, according to the US Forest Service.
And in addition to adding all these good things into her wellness routine, Stewart admits to "drinking little" (alcohol, we venture to guess) and "not smoking" (despite her previous collabs with marijuana aficionado Snoop Dogg). The latest research confirms that alcohol is pretty much only bad news for your health, so limiting it is smart. Though unlike many other celebs who are going totally dry, we wouldn't expect Stewart to totally forgo a glass of wine or vodka martini.
In all, Stewart's wellness routine sounds solid, and just about as iconic as the woman herself. The only thing we can't figure out? Why she's not all over wellness TikTok.
Image Source: Getty Images / NBC