I recently chopped my bangs at midnight on a whim. The number one lesson I learned from this rash decision? Not all dry shampoos are created equal. In fact, after a week of dousing my fringe in white aerosol spray, I realized that I might be using this product entirely incorrectly. Whether you use dry shampoo to add a bit of lift at the roots, to absorb sweat after a workout, or to eliminate the look of oily bangs (my No. 1 concern), here is everything you need to know about using dry shampoo–correctly.
What is dry shampoo?
The odds are you're at least somewhat familiar with dry shampoo, but just in case, here are the basics: "Dry shampoos absorb excess oils on the scalp and hair follicles, generally leaving a less wet, dirty, or oily looking appearance," says colorist Bianca Hillier. "If you're using a professional dry shampoo, the hair should be left looking fresher and [cleaner] than prior."
Is there a special technique to get the most out of your dry shampoo?
With dry shampoo, the technique is everything. "Focus on the roots where the most amount of hair oils live and then with your hair shake your hair out to evenly distribute your dry shampoo through the mids and ends of hair," says hairstylist Jonathan Colombini. To target oilier areas, sectioning can also be helpful. "To get the most out of your dry shampoo, you want to ensure you're applying it properly," adds Hillier. "Section your hair, take a chunk, lift it, and then spray the roots. Imitate throughout the head thoroughly and then do a little finger scrub on all the scalp to really work it in."
What are your favorite ways to use dry shampoo, besides for oil control?
Soaking up sweat is only one way to use dry shampoo. "Aside from using dry shampoo for oil control, the right one can give you voluminous hair," says Hillier. They can also be used to achieve lust-worthy bedhead. "Those times when you want that day-old textured hair? Dry shampoos lend a hand," recommends Colombini.
What do you think people misunderstand about dry shampoos?
"A common misconception about dry shampoos is that they are only supposed to be used at the root and not used to add texture and movement to the hair," says Hillier. "When used properly, a dry shampoo can reduce the appearance of oil, lift hair at the root and give your entire style a refreshed, clean look." If you've been scared off by dry shampoos that leave white streaks in darker hair, newer products have solved that issue. "Another misconception is that only blondes can use a dry shampoo," adds Hillier. "While this may have been true at times, with the launch of the new Olaplex No. 4D Clean Volume Detox Dry Shampoo, anyone with any hair color can use it. It leaves absolutely no grit or white residue in the hair." You can also find dry shampoos specifically created for darker hair. "With darker hair tones, be sure to use a dark-tinted dry shampoo and give your hair a good shake after," says Colombini.
But remember that dry shampoos don't replace a good scalp detox. "Although dry shampoos are extremely effective and useful, they really only buy you a day or two from shampooing," adds Colombini.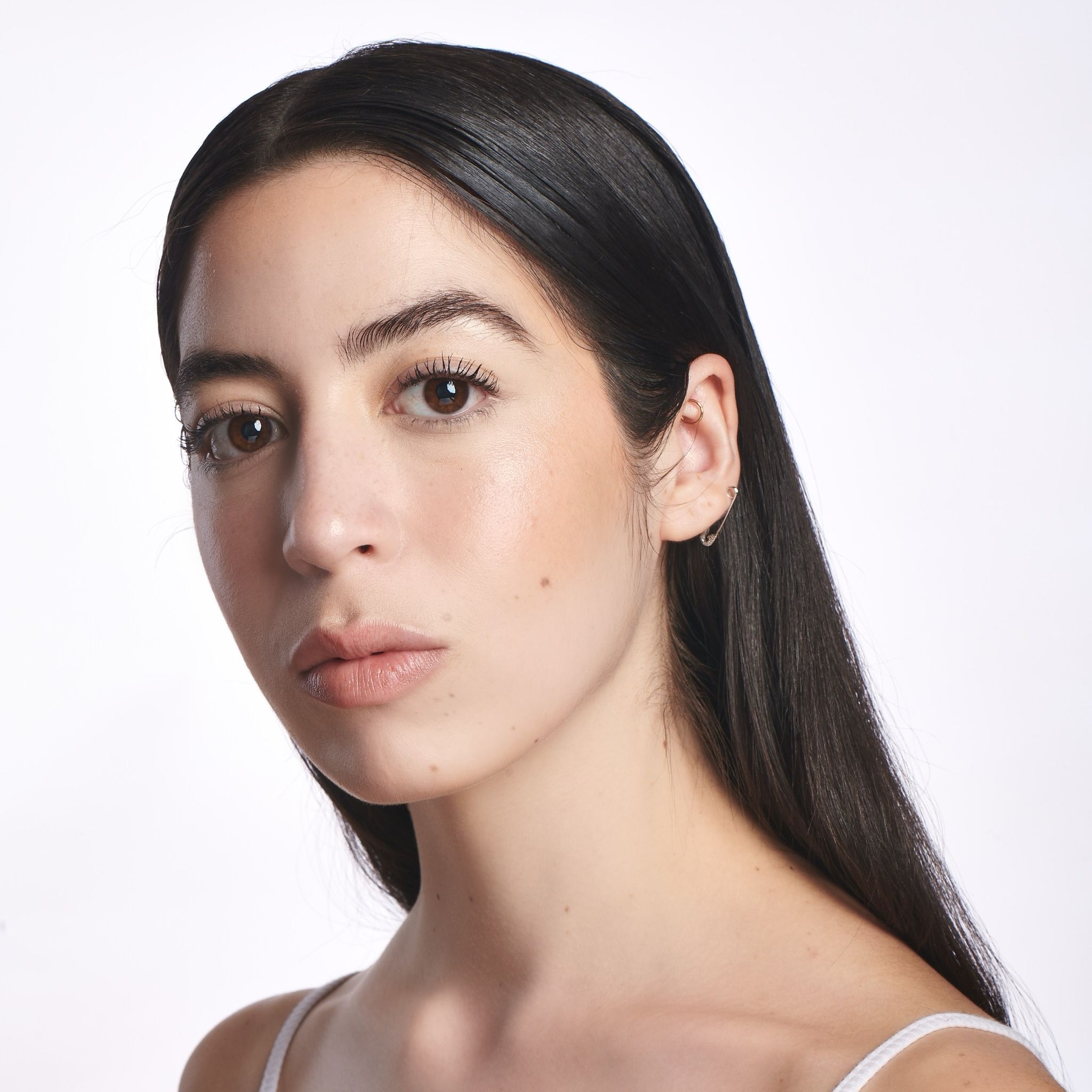 Beauty Commerce Writer
Tatjana Freund is ELLE.com's Beauty Commerce Writer, covering makeup, skincare, and haircare products and trends. Previously, she worked at Marie Claire. She has bylines with Town & Country, Good Housekeeping, Harper's Bazzar, and more. Tatjana is an advocate for Latinx representation in the beauty industry. Her work has been featured on the Drew Barrymore show. She's a fan of whiskey neat, podcasts that give her nightmares, and one time Zoë Kravitz laughed at a joke she made.