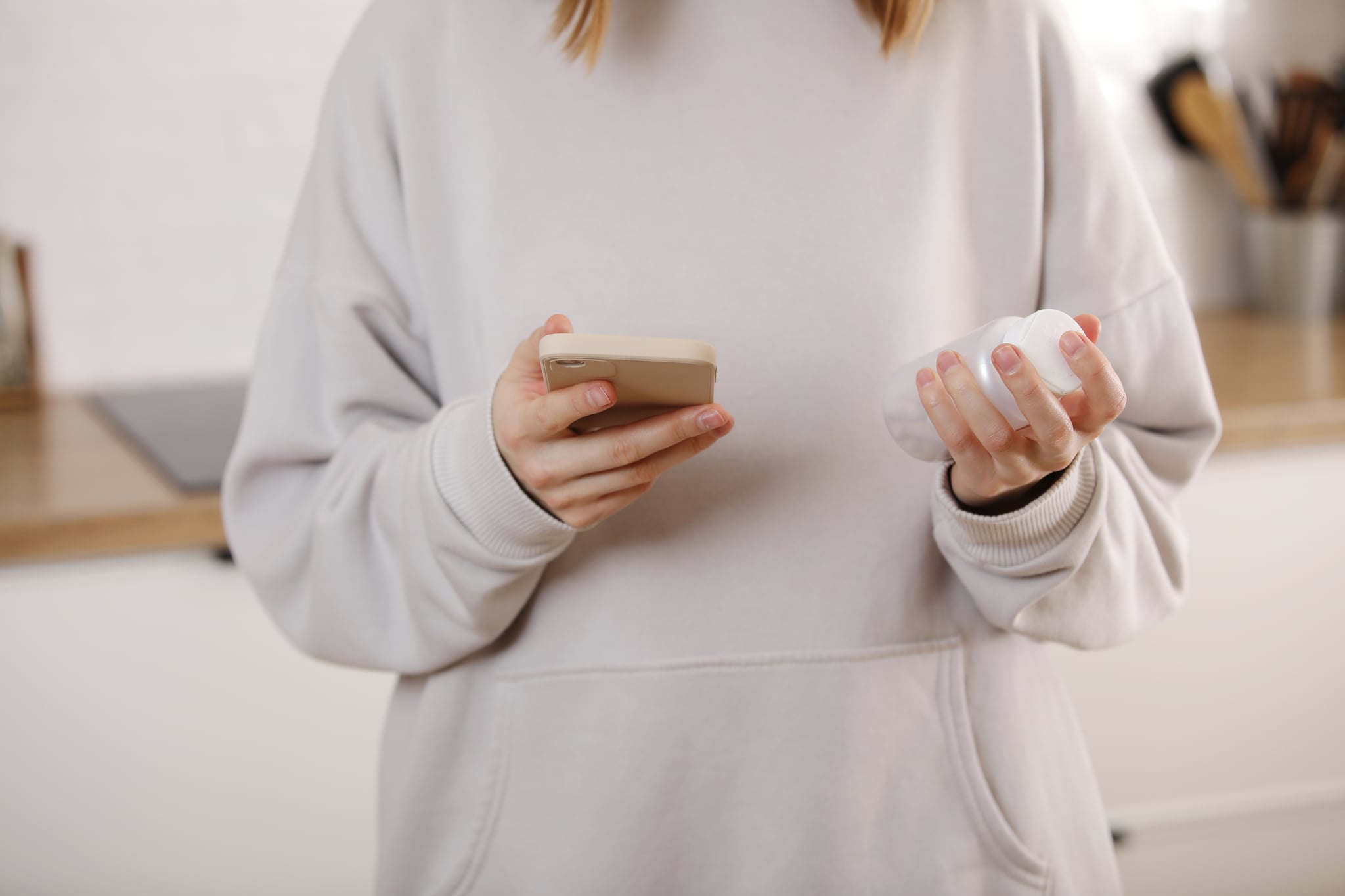 It's 2023. The era of widespread weight-loss promotions is supposedly out, and promoting body positivity and loving yourself is in. We see it everywhere, perhaps most obviously on social media, where body-positive influencers have (rightly) garnered huge followings and mainstream support. Social media companies themselves, as the preeminent source of trend consumption, have made statements backing this shift and supporting body-positive culture. Some have even banned weight-loss ads. What great progress, right?
Unfortunately, as we continue to learn, a lot of this is smoke and mirrors. Despite calls for change, content on social media consistently presents toxic body-image standards as well as advertisements capitalizing on wanting to change how you look — albeit sometimes wrapped in a slightly sneakier package than years ago.
It also goes deeper than money: it's woven into the very fabric of our culture.
The latest example of this comes courtesy of TikTok, which took ad revenue from Kilo Group, a firm that bills itself as a digital "wellness" conglomerate but runs weight-loss brands. According to a Media Matters For America report, Kilo Group spent $4.3 million on TikTok ads between Nov. 1, 2022, and Jan. 7, 2023.
Most of this money promoted ColonBroom, a laxative drink promising weight loss, and Beyond Body, a personalized wellness book. ColonBroom requires a quiz to order, but in a test by Media Matters, it encouraged and allowed for dangerous shifts in weight-goal numbers. In one instance, it stated that a 5-foot-3-inch woman could go from 250 pounds to 100 pounds (which is considered underweight) in three months. Beyond Body's images, meanwhile, make it look size inclusive, but the book details a 28-day path to weight loss and includes body-negative statements while encouraging users to identify areas to change.
TikTok's advertising guidelines state weight-loss ads "must not promise that the product alone, without diet or exercise, can lead to weight loss or gain; performance exaggerations; or suggestions that losing/gaining weight is easy, or guaranteed." Yet, as the Media Matters report shows, both of these brands violate this policy. TikTok did not immediately respond to POPSUGAR's request for comment.
TikTok isn't the only social media site whose actions paint a different picture than its words. In July 2021, Pinterest banned ads with "any weight loss language or imagery; any testimonials regarding weight loss or weight loss products; any language or imagery that idealizes or denigrates certain body types; referencing Body Mass Index (BMI) or similar indexes; and any products that claim weight loss through something worn or applied to the skin."
A year out, Pinterest claimed searches for weight loss had decreased by 20 percent, and searches for body-positive quotes were three times as common. While this is a good sign, the site is still home to toxic content. A quick search of "weight loss" on Pinterest shows pins with everything from rapid weight-loss challenges to a photo of doughnuts stating, "You will live without it."
"At Pinterest, we care deeply about body inclusivity," a Pinterest spokesperson said in a statement to POPSUGAR. "We want everyone who comes to Pinterest to feel welcome and inspired, regardless of size or body type. We prohibit weight loss ads and ads that body shame. Content that body shames and that displays, rationalizes or encourages eating disorders is not allowed and whenever Pinners search for keywords related to eating disorders, we direct them to expert organizations so they can find additional help and resources. Additionally, if people find content that shouldn't be on Pinterest, we encourage them to report it to us. We've built technology to help Pinners feel more represented, such as skin tone ranges and hair pattern search, which have enabled us to better serve relevant and diverse ideas. We will continue our work to keep the platform safe, inclusive and inspiring."
The truth is that there's just too much money wrapped up in diet culture. Americans spend $30 billion annually on diet products. So long as there's money to be made, companies will manipulate their way into users' feeds.
But it also goes deeper than money: it's woven into the very fabric of our culture. "When it comes to finding a space that is truly 'body positive,' barriers such as a barrage of unrealistic filters, toxic diet culture, and systemic body shaming are rampant," says JoLeann Trine, LCPC, NCC, who works at Thriveworks. Study after study has demonstrated a negative link between social media consumption and disordered eating.
Even when a site or large group of users are working toward a positive environment and content, social media is unlikely to be a space that pleases everyone, says Kiana Shelton, LCSW, of Mindpath Health. She adds that social media will always be home to "suggestive implications."
General social media users can also take steps to curate a more positive, inclusive feed.
Instead of companies properly enforcing policies, building a safe space sadly falls on creators and users. A recent study demonstrated that participants who spent two weeks viewing body-positive posts on Facebook had a better body image. Those findings echo a 2019 study that found exposure to body-positive posts increased participants' body satisfaction and appreciation as well as improved their mood.
Shelton encourages body-positive content creators to be transparent about their experiences if they're comfortable doing so. "Acknowledging things that could activate feelings of discomfort, such as weight-loss ads and dangerous procedures, and sharing how they deal with these, can be helpful in normalizing the process for their followers," she says. These conversations can shine a light on some of social media's enhancement of dangerous societal programming.
General social media users can also take steps to curate a more positive, inclusive feed. Take the time to seek out media that aligns with your beliefs; hide posts you find triggering; unfollow accounts that don't serve you; and use built-in curation tools, says Trine. On TikTok, users can click a video and choose from options such as not interested to hide videos with particular sounds that perpetuate weight loss. Instagram posts offer choices to unfollow the user, report the content, or learn why you're being shown it.
So, will social media ever be free of harmful posts related to body image? Companies might purport to be taking on the responsibility of creating a body-positive space, but clearly, they're failing. It's 2023, and it's still up to us to curate the world we want to live in.