Style Points is a weekly column about how fashion intersects with the wider world.
A spider whose body resembles two inner tubes. A mermaid with a silk damask tail. A neon butterfly. A goth octopus clad in all black. Terrence Zhou's designs take fashion's current mood of meme-ready surrealism (for proof, just look at this past couture week, with its lion heads and upside-down gowns) and turn the dial up to 11.
"I'm interested in morphing the human body into something that we have never seen before," the designer tells me from his New York studio, where glimpses of his outrageous designs can be seen in the background. Since his label Bad Binch TONGTONG's breakout spring 2023 show at New York Fashion Week, it's become an editorial favorite, appearing in fashion shoots with Lizzo, Kris Jenner, and Olivia Rodrigo, in this very magazine. Rina Sawayama looked like a human exclamation point in one of his bulbous designs on the cover of her album Hold the Girl.
Working with choreographer Stefanie Nelson, Zhou concocted an exuberant show with dancers bringing the looks to life. "I just don't feel excited about people walking down the runway," he explains. "I find models being so serious kind of ridiculous. Because nobody walks like that in real life. Even the supermodels themselves. It's objectifying the model as a garment rack…and they have no emotions. Why do we want to idealize that on a runway?" Instead, his models emerged from the mouth of a huge green face and spun, crawled, and danced down the catwalk. (Those looking forward to another Zhou extravaganza this coming fashion week will have to wait until next season; he plans to show annually, but will meet with buyers instead.)
Growing up in Wuhan, China, Zhou pored over manga and the sometimes ripped-from-the-runway fashion items illustrated in its pages. "I just fell in love with the proportion and all the details of those illustrations," he says. (He was also fascinated by mermaids as a kid, something he'd go on to explore in his spring collection.) His mom, then a CPA, encouraged his imagination by letting him draw on old papers from her office. In school, he was a bit of a class clown, who would often ask, "Why are we doing this stupid homework?" His teachers were not thrilled, he recalls, but his classmates ate it up, earning him the nickname "Bad Bitch," which then morphed into the arguably more hilarious "Bad Binch." He ended up combining that nickname with his birth name, Tong, for his label, after initially using Terrence Zhou, which he was worried "sounded so pretentious."
Despite his creative ambitions, Zhou ended up studying math and engineering because it was considered the more practical career path. Eventually, he pivoted to fashion, studying at Parsons School of Design and Central Saint Martins. He brought with him that class-clown spirit of questioning everything. "I think the creation process is very mysterious. You ask a question, and society fails to give you an answer, and then you have to create it to find your own answer. And for me, the question is always about challenging the status quo," he says. "Who defined fashion, and who defined that garments must have two armholes?"
Or, in the case of the octopus, who declared they can't have eight legs? Just based on their sheer implausibility, many of Zhou's pieces have gone viral, many times over. Which is always an interesting quandary for a young designer: will that fleeting rush of digital dopamine translate to anything more permanent?
For Zhou, virality has been a route to visibility. "I think my work definitely deserves to be seen by the world," he says. "I just feel that, a lot of times, as an Asian designer in America, we're not given very good opportunities…if nobody's giving me that great opportunity, I'm going to create it by myself. So those viral moments are actually not the intention. They're actually just me putting myself out there and presenting something different to the world. And then, luckily, these moments are welcomed and accepted." His business isn't driven by likes and clicks, but "these Instagram moments definitely make people realize, Oh, this person creates some interesting stuff." One of his favorite parts of the job is regularly getting DMs from strangers about how his work inspires them. "Hopefully these creations can make their day, or make them think about the possibilities of what fashion could be."
And he has a well-thought-out riposte to those who might dismiss what he does as fantastical to the point of being impractical. "If you think about ready-to-wear, it was actually influenced by the modernist movement. Everything was about functionality after the war," he says. "But now, we all live in a digital age. We spend more and more time online rather than in real life. And people need identity online. A lot of my friends who are lawyers, or computer scientists, or engineers, they wear functional garments when they go to work. But then when they see my garments, they want to wear them."
He adds, "People have dual identities. And I think online, the identities are more real. People can truly express themselves without the pressure of having a dress code. It's not like 40 years ago, where people only see each other in real life."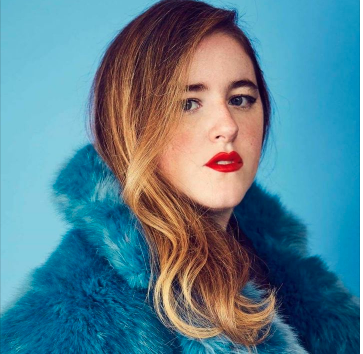 Véronique Hyland is ELLE's fashion features director and the author of the book
Dress Code
. Her work has previously appeared in the New York Times, the New Yorker, W, New York magazine, Harper's Bazaar, and Condé Nast Traveler.