In the world of luxury, some packaging is just iconic. Think Hermès Orange (a story that involves Nazis and fake pigskin–look it up), Chanel's double-Cs, and of course, La Prairie's signature blue bottles that house their Skin Caviar collection.
If you haven't given the Swiss brand a try yet, prepare yourself: with celebrity customers like Angelina Jolie and Chrissy Teigen, La Prairie boasts some of the heftiest price tags in the skincare world. Beginning in a clinic in Switzerland in 1931, today La Prairie has five skincare collections targeted towards rejuvenating, hydrating, and youth-ifying the skin.
Á la Miranda Priestly, La Prairie's packaging is not just blue; it's not cerulean. It's actually cobalt blue–the favorite color of the French feminist artist Niki de Saint Phalle, whose most famous works of art include the Nanas sculptures: brightly painted, lurid images of women as mothers, or witches, or sex workers. Looking at her pieces now, cobalt blue is a clear theme, and de Saint Phalle called it "The color of joy and luck."
In 1982, cobalt's lucky charm struck gold in a chance encounter with La Prairie creatives and the artist herself. At her suggestion, the brand decided to use her most-loved color for the packaging of their collection. 2022 marked the 20th anniversary of Art Basel Miami. At the event, La Prairie showed off their private collection of de Saint Phalle paintings in the VIP Collector's Booth–along with their newest and most iconic skincare innovations. The brand's dedication to artists doesn't stop with de Saint Phalle. In the past year alone, La Prairie collaborated with the Women Bauhaus Collective to create a harmonized architectural space. However, the muse cannot fade away. More than 40 years after a lucky meeting, La Prairie still pays homage to de Saint Phalle, an early feminist artist who created work and found success in a largely male-dominated field.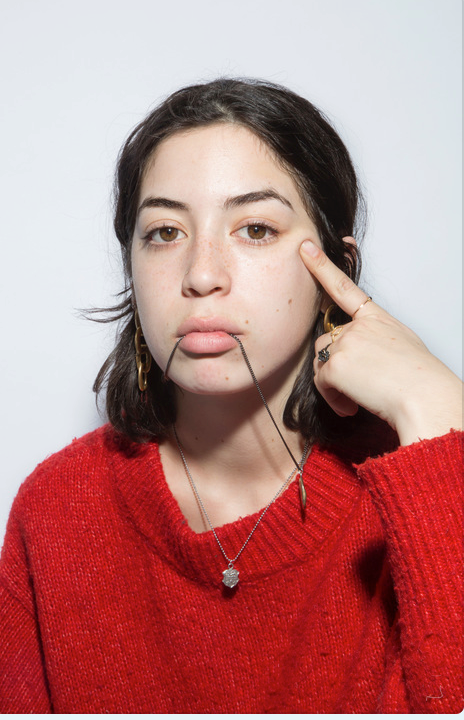 Beauty Commerce Writer
Tatjana Freund is a Beauty Commerce Writer, covering makeup, skincare, and haircare products and trends. She's a fan of vodka tonics and creepy Wikipedia pages.