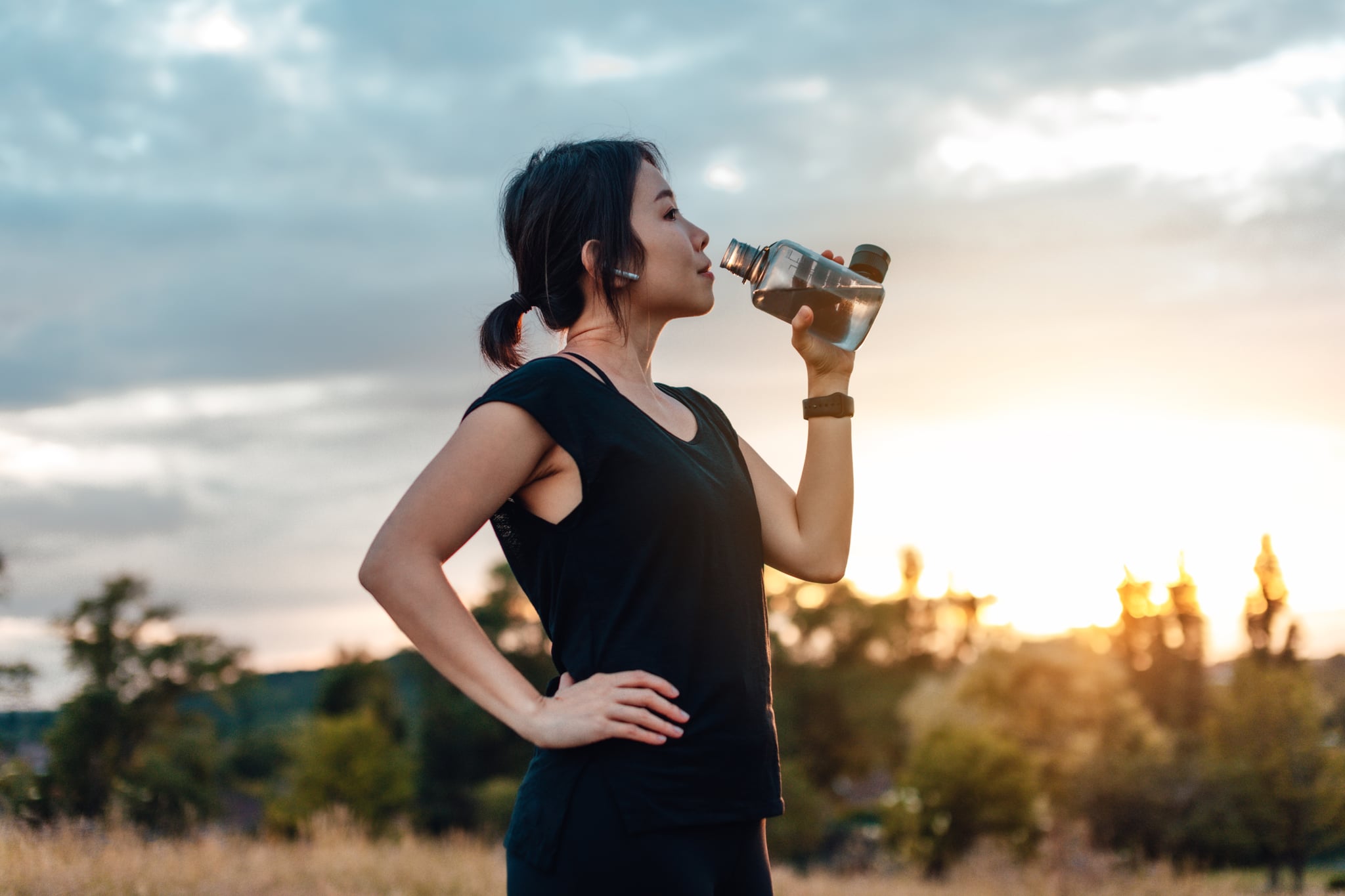 Doctors have long said that exercising can decrease the risk of severe outcomes of COVID-19, like hospitalization and death, but it's never quite been clear how much exercise is necessary to see those effects. Will one or two workouts a week suffice, or do you need to be working up a sweat every day to lessen your risk of severe COVID? A new study released in the American Journal of Preventive Medicine aimed to find out, looking at how different amounts of exercise affected outcomes of COVID among a large sample size of patients.
The research, published Dec. 14, analyzed health records of over 194,000 adult patients at Kaiser Permanente in southern California, all of whom were diagnosed with COVID-19 between Jan. 2020 and May 2021. The patients were asked to evaluate their own level of physical activity prior to infection, and were separated into five subgroups based on their response:
Always inactive: 10 minutes of exercise or less per week
Mostly inactive: between 10 and 60 minutes of exercise per week
Some activity: between 60 and 150 minutes of exercise per week
Consistently active: more than 150 minutes of exercise per week
Always active: 300 minutes of exercise per week
The researchers then examined the data to see how a patient's level of activity prior to infection affected the outcomes of COVID in each group.
They found that the more active patients were before infection, the lower the risk of hospitalization or death within 90 days of their COVID diagnosis. The numbers tell the story: in the study, always inactive patients were 191 percent more likely to be hospitalized and 391 percent more likely to die than those who were always active. What's more, the risk of experiencing worse COVID outcomes increased with each step down the activity scale. Somewhat active patients were 143 percent more likely to be hospitalized and 192 percent more likely to die, compared to always active patients; consistently active patients were 125 percent and 155 percent. The findings held true across all major demographic groups, including race, ethnicity, sex, and age, the researchers said.
The takeaway? "[E]very little bit of physical activity counts," said the study's lead author, Deborah Rohm Young, PhD, the director of the Division of Behavioral Research for the Kaiser Permanente Southern California Department of Research & Evaluation, in a press release. "The more exercise the better, no matter a person's race, ethnicity, age, sex, or chronic conditions."
The association between more physical activity and less chance of severe COVID outcomes was so strong, the researchers believe exercise should be emphasized more as one of the most important things we can do to protect ourselves from severe COVID, along with getting vaccinated. (One thing to note: the study was conducted before COVID vaccines were widely available, so it's unclear whether the effects hold true among vaccinated people.)
"This is a powerful opportunity to develop stronger policies supporting physical activity as a pandemic-mitigation strategy," Young said. "Our study provides new evidence to inform appropriate interventions across demographic groups."
So you can add better COVID outcomes to the long list of health benefits you can get from exercise, including boosting your immunity, preventing heart disease, and even improving memory. Let it all motivate you to get a few more sweat sessions in this week.