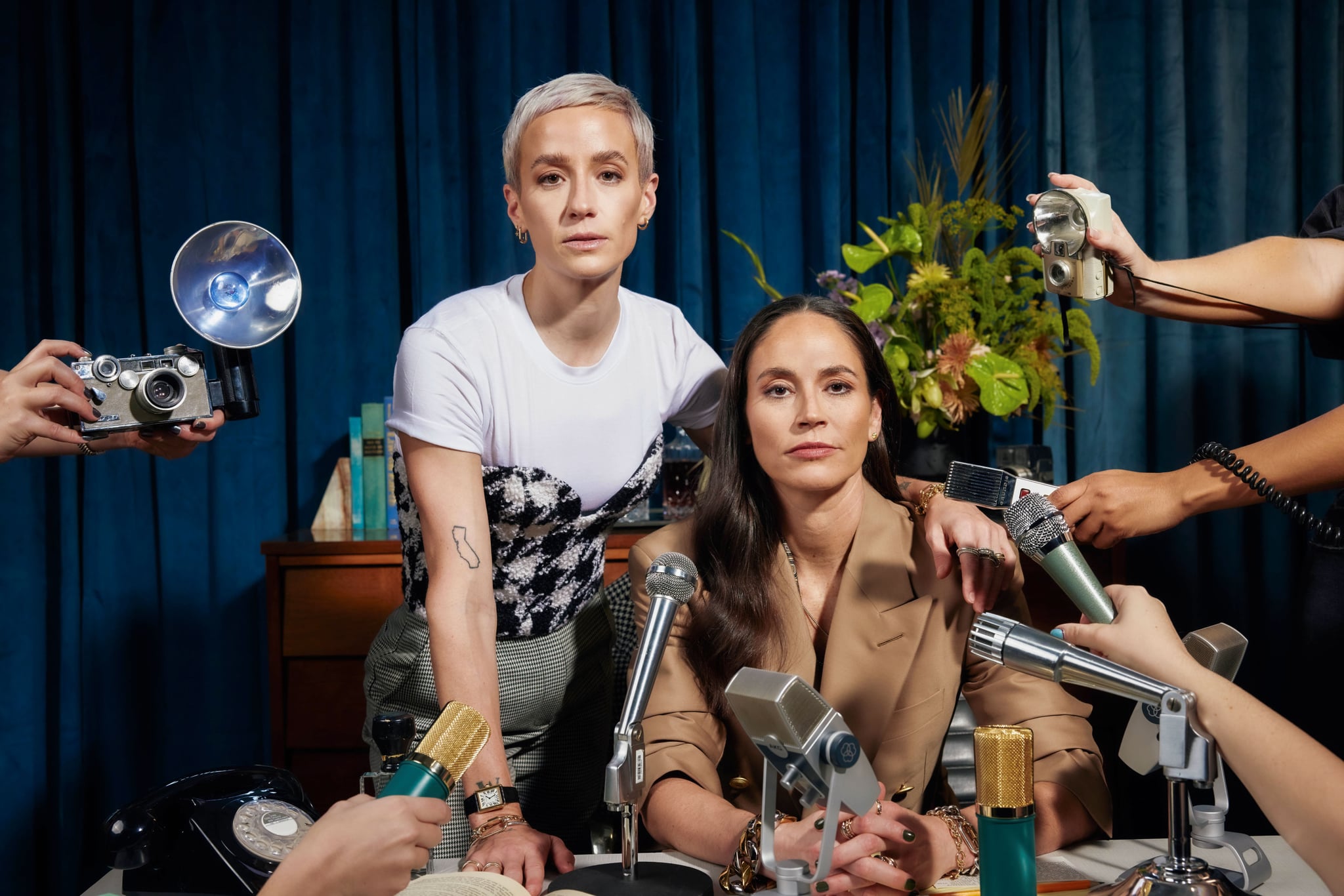 Image Source: Photography by Raven B. Varona / Courtesy of A Touch More
Megan Rapinoe and Sue Bird are the epitome of a power couple. They are Olympians, entertainers, and culture-shapers, and more importantly, they're not afraid to use their platform. In their latest effort to center stories of identity and activism, Rapinoe and Bird have launched the production company A Touch More.
The content studio is partnering with the media and commerce company Togethxr, cofounded by Bird alongside Alex Morgan, Chloe Kim, and Simone Manuel, that targets Gen Z and millennial women. Together (no pun intended), the companies aim to amplify narratives in underrepresented groups, including LGBTQ+ and BIPOC communities and women, with scripted and unscripted content.
With a dedicated studio and media backing, it carves out space for the essential stories that need to be told but aren't given the opportunity due to industry bias or lack of access. If the name sounds familiar, true fans will recognize A Touch More when it was in podcast form. Launched by Bird and Rapinoe during quarantine over Instagram Live, all proceeds went to the nonprofit Hunger: Not Impossible.
In addition to bringing more diverse conversations to the entertainment industry and athletics, the content-studio version of A Touch More will focus on narrowing the coverage gap. Studies have historically shown that women's sports receive less than five percent of all sports media coverage, despite women representing 40 percent of all athletes. And while the US Women's National Soccer Team has demonstrated a sustained growth in interest and viewership, there is still a long way to go.
Rapinoe, who helped bring the team to victory, is a two-time FIFA World Cup champion, and Bird, though recently retired from the WNBA after 20 years, is a five-time Olympic gold medalist who has made it clear that she has no intention of stepping away from the world of women's athletics.
They're both keenly aware of the power of their collective platforms and the impact they can wield. "We're incredibly excited for some of the projects we have in the works and can't wait to share more about this next chapter," they said in a joint statement.
Kicking off with Peabody award-winning producer Shima Oliaee's new project, "30 For 30: Pink Card," the series follows the lives of women in Iran fighting for the right to watch soccer. Currently, Iranian women are barred from attending men's soccer matches. The four-part documentary series will be released on Dec. 8, with a week left of the FIFA World Cup. Viewers will be able to stream the docuseries on ESPN. We can't wait to see how the media industry transforms under the leadership of this dynamic duo.