You've undoubtedly heard the term, but auras remain an abstract concept for most of us. A form of energy, auras are said to be colorful emanations that surround the bodies of all living things. (Even animals!) An aura is felt—only psychics and readers are privy to physically seeing them—and can tell you more about a person's overall being.
"Your aura is who you actually are," says Mystic Michaela, a fourth-generation psychic medium, aura reader, and author of The Psychic Workbook. Even if, at this point, you're nodding your head and thinking, yes, that sounds right, you still may have questions, like: How do you know what color your aura is? And where do you find it, exactly?
For starters, Michaela says, it's about going inside and finding "you." She explains that identifying your aura's color is quite intuitive; you can start by thinking about what color aligns with your overall sense of self. "It's your energy signature that expresses your vibe and who you are," Michaela says. And nope, she continues, you don't actually need an IRL aura reading to figure out what color you embody most.
In fact, when people tell Michaela their favorite color, it often aligns with their aura color. "Without even realizing it, you vibe with your aura," Michaela says. Another way that you can "vibe with your aura" is through your style and accessories—but not in the way you think. Yes, you probably wear a *lot* of your aura color because it's your personal favorite, but certain aura colors are also partnered with a type of style, too, she elaborates.
Curious as to what your aura color says about your style and accessory preferences? Click on the orb of colors below when you feel the color best aligns with your (digital!) aura to find out more. A bonus: You'll find some shoppable suggestions courtesy of Simon G., so your jewelry Rolodex is a perfect fit for your overall aura vibe.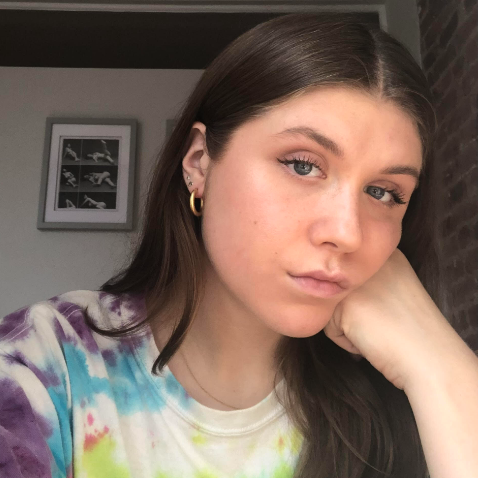 Madeline Howard is a writer, editor, and creative based in Brooklyn. Her work has been published in Esquire, Nylon, Cosmopolitan, and more. Among other things, she was formerly an editor at Women's Health. Subscribe to her newsletter 'hey howie' at madelinehoward.substack.com.