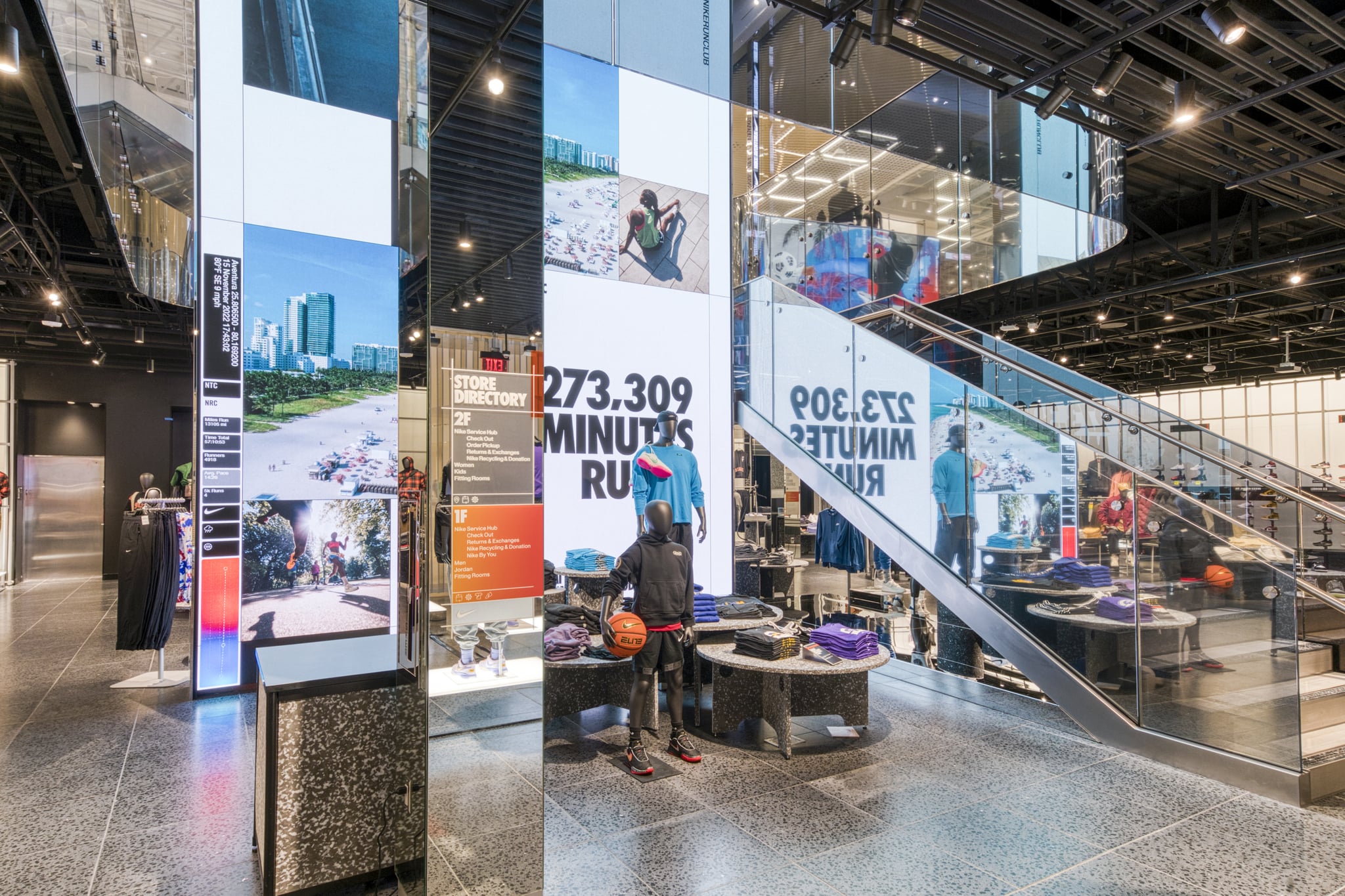 Image Source: Nike
You never forget shopping for your first pair of Nikes. I had my eye on classics: crisp white Air Force Ones. Low tops of course, because I didn't like the way the high tops accentuated my skinny ankles. Despite their origins being the basketball court, and me being the furthest thing from a basketball player (my coordination is nonexistent), the Air Force Ones gave me a sense of confidence. They slid on like butter and laced up with ease. I felt sleek. I looked cool. And I felt connected to something bigger than shoes — a whole new world of culture, sport, and style.
Twenty-something years later as I stood in Nike's first Rise concept store in North America for a preopening sneak peek, I got that same feeling — times 1,000. Nike currently has Rise concept stores — meant to use tech innovations to personalize the shopping experience and bring in specific cities' communities — in Seoul and West London. But the Rise concept store at Aventura Mall in Miami is "one of our most digitally advanced and connected store concepts," says David Kelsay, VP of North American stores. "It's designed to inspire, connect, and bring sport to athletes of all ages and genders."
Each section of the store is carefully curated to create a shopping experience until anything I'd experienced before. Two of my favorite spots were the leggings destination and the bra pod. These areas make up the "largest retail space and selection for bras and leggings across our North America stores, including the newly launched Go Legging and Alate bra," per Nike. The items are separated by categories like support, size, sport or workout, and color so that the shopping experience feels uniquely tailored to your body, your needs, and your goals.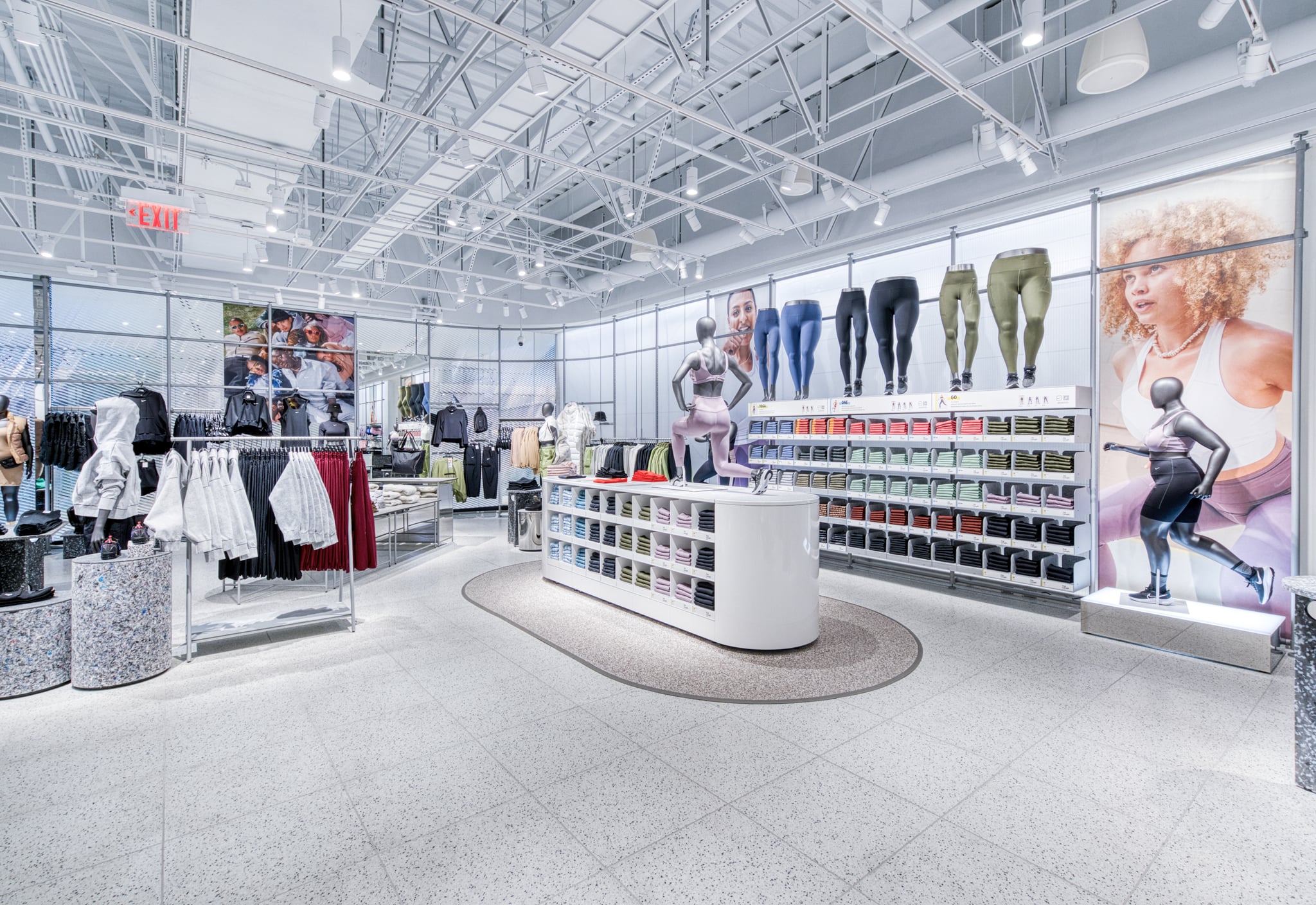 Image Source: Nike
There are also personal (and high-tech) touches sprinkled throughout the store. That includes Sport Pulse, the multilevel wall of LED screens that display real-time sports moments and city-specific member data from the Nike Training Club and Nike Run Club apps — yet another way to make consumers feel more connected and seen in the space in which they shop. The Rise concept store also boasts The Sport Hub, or what Nike calls "the epicenter of online-to-offline (O2O) services at Nike Aventura." It's a place where Nike members can do digital returns, use their SNKRS Pass for coveted shoe drops, and take advantage of curbside pickup.
But what really stood out was Nike by You, the store's first-floor destination, where you can schedule a one-on-one session to make customized apparel and sneakers using iron-on decals, patches, and shoelry (shoe jewelry). When I visited the store ahead of its opening, Haitian American artist Ruth Burotte was there to showcase some of her original designs for Nike Aventura inspired by Miami. And I was able to customize a sweatshirt with Burotte's decals alongside the artist herself — a moment that brought both excitement and pride to my eyes, especially considering that Black artists rarely get the recognition they deserve (they only make up 1.2 percent of the work in major museums in America). So to see Burotte's designs on display by the biggest sportswear brand in the world was a win for us all.
This moment, and the trip as a whole, was also confirmation to the little girl who laced up her first pair of Air Force Ones more than 20-something years ago that she was right — shopping Nike is about something bigger than just shoes.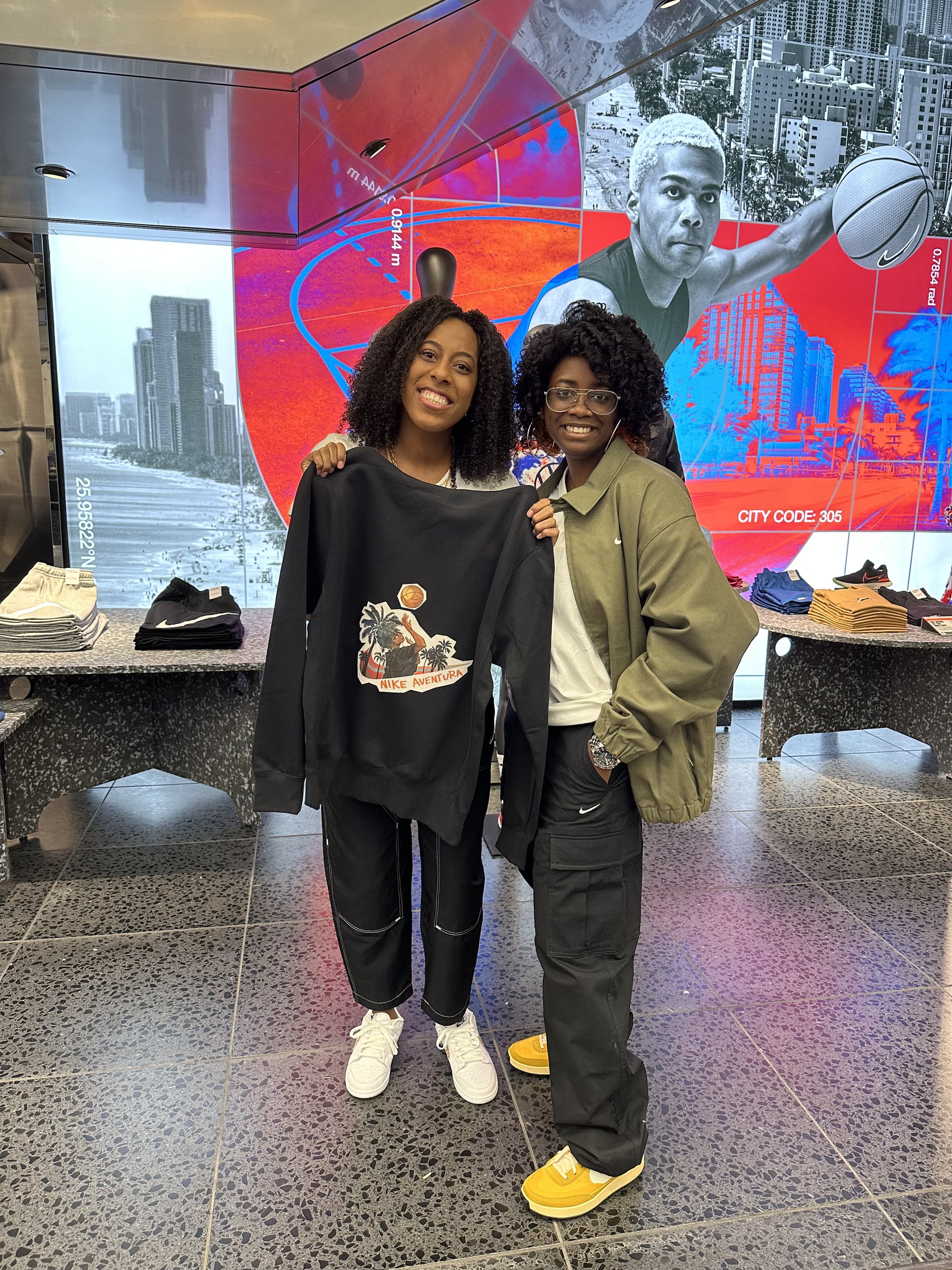 Image Source: POPSUGAR Photography / Alexis Jones
Nike's new Rise concept in Miami is open now, alongside its existing counterparts, Nike Miami, Nike by Brickell, and Nike Factory Store — Miami.