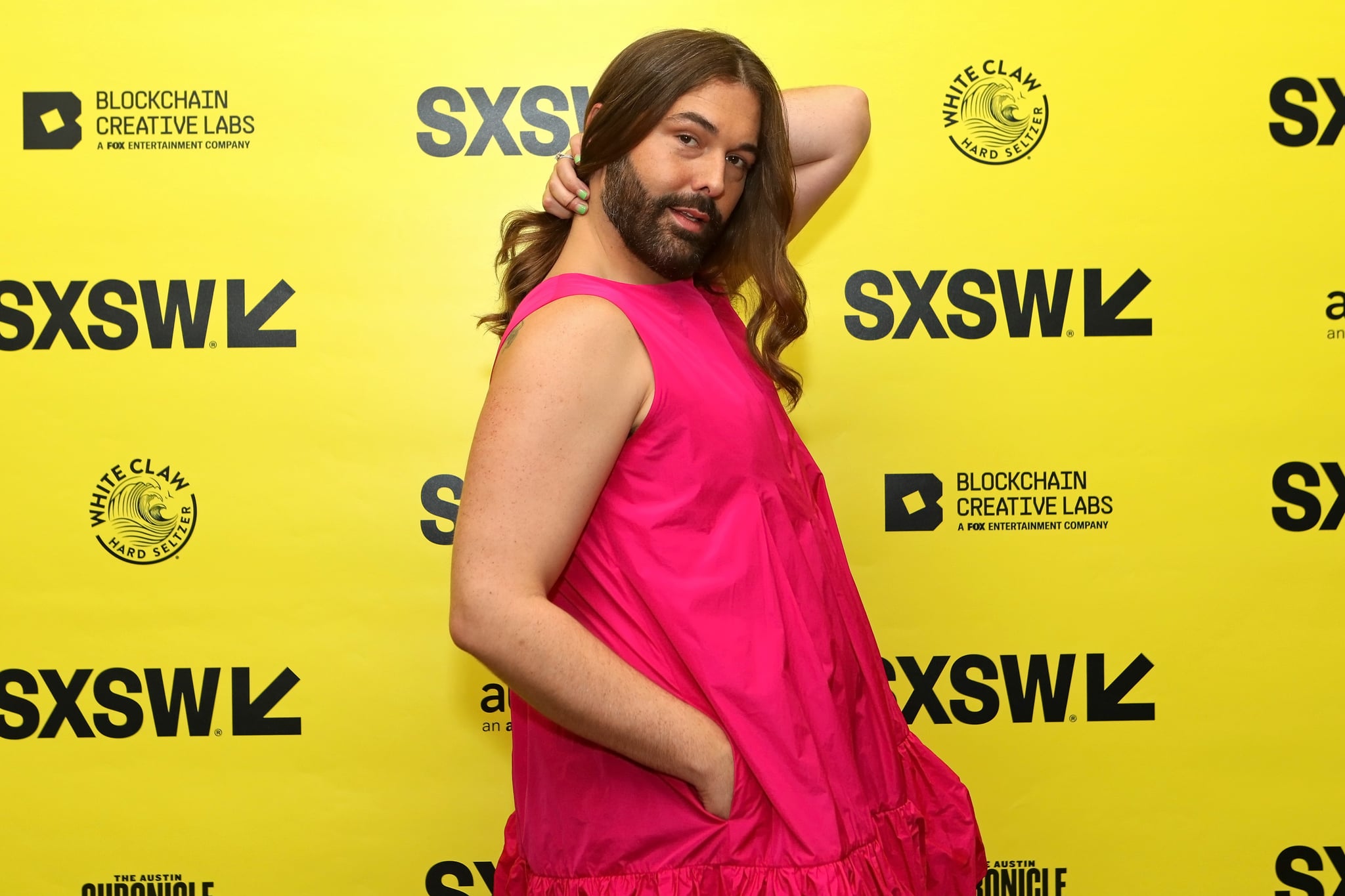 "Queer Eye" star Jonathan Van Ness shared a video on Instagram yesterday to celebrate their growth in gymnastics. It showed off the "before" and after" of a back flip that they've been perfecting for months. But Van Ness also used the post as an opportunity to address their journey with an eating disorder.
In April, after "years of feeling out of control with food," the 35-year-old says they got help. "Always been a hot & sexy slut but have also been struggling with binge eating disorder at the same time for a very long time. . . . Its been so interesting because I now prioritize making time to eat, planning to eat & actually eating," Van Ness wrote. "It use to be my lowest priority which would make me so hungry that when I would eat, I would binge."
Back in August, Van Ness shared in a TikTok that he lost 35 pounds with the help of a nutritionist: "Here's the thing, I wanted to change my body size because of my gymnastics and my career. My body was hurting, my back was hurting, I was hot as f*ck. I got a nutritionist because I wanted to do more gymnastics. I wanted to do more stuff, I wanted to feel better." Their words of encouragement to fans have always focused on self-love and motivating oneself through efforts to "feel better" rather than fixate on looks.
Ultimately, they emphasized that change takes time. "This has been and continues to be a healing journey I'm grateful to be on," they wrote in yesterday's post, adding that visibility was a major reason for sharing their message publicly. "I was nervous to talk about it but I feel its important to share, we are not alone, and its good to ask for help when you need it."
For those who follow along on the "Getting Curious" podcaster's adventures, they don't plan on quitting gymnastics anytime soon. "Gymnastics is a huge source of joy for me," they wrote, "and I want to do it for as long and safely as possible." We're so happy to hear they are on the path to recovery. "I honor my journey, I feel stronger and more in tune with my body and am so happy to have people to help me along the way."
If you or someone you know is battling an eating disorder, please contact the National Eating Disorders Association (NEDA) at 1-800-931-2237 or go to NationalEatingDisorders.org.
Image Source: Samantha Burkardt / Contributor / Getty