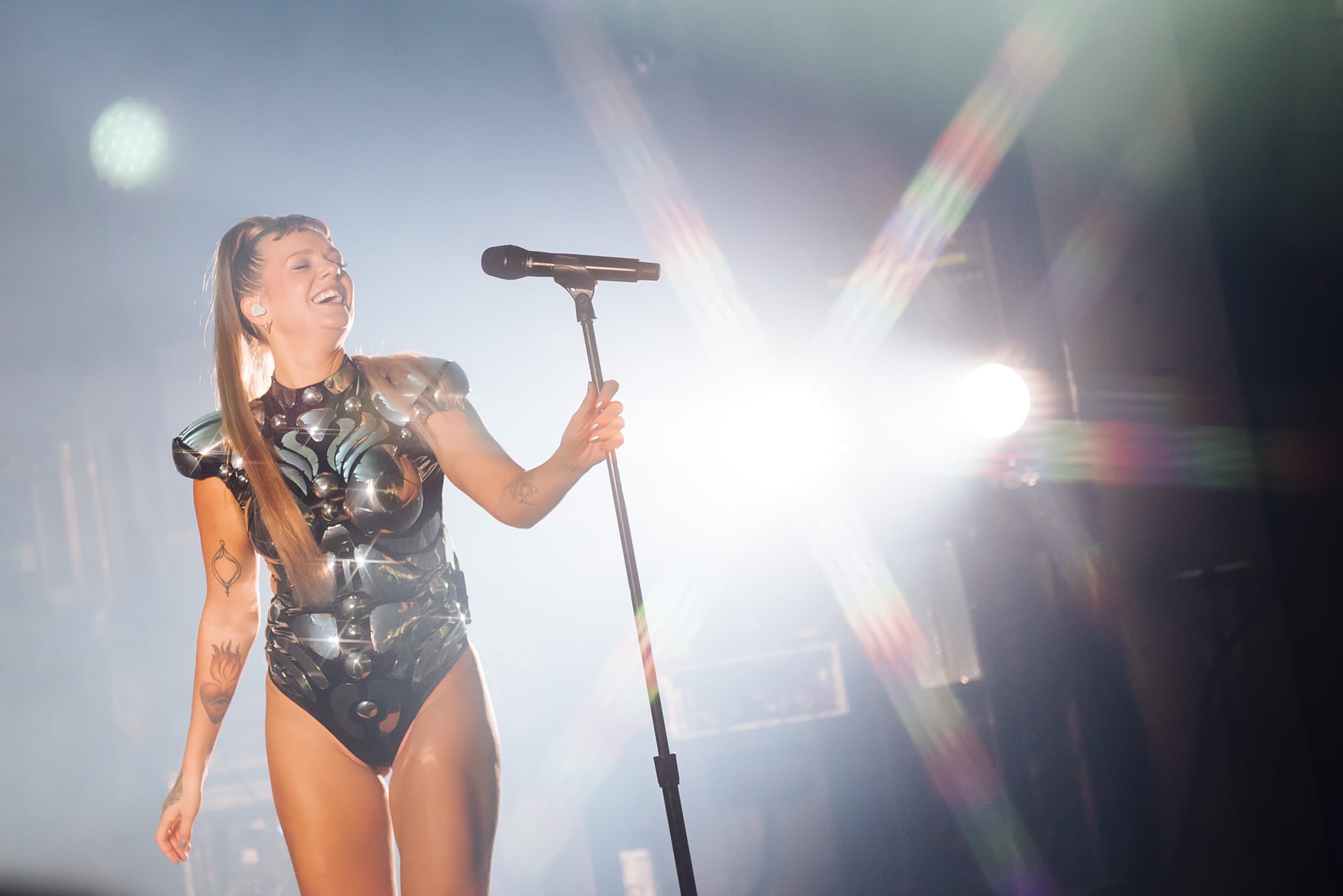 Swedish pop star Tove Lo is opening up about her struggles with an eating disorder in her newest released song "Grapefruit."
The single, which was released Oct. 12, debuted with an accompanying music video that showed Lo in a variety of different settings. She starts in a dark kitchen lit only by the light of an empty fridge, then moves into a padded room, and later is in an empty bedroom.
In the song, she discusses calorie restriction, weight, and a difficult relationship with her body. The lyrics in the chorus include, "One, two, grapefruit. How am I back here again? Three, four, lose more. I know my mirrors are lying. Five, six, hate this. Take back the body I'm in."
In a statement released alongside the song, Tove Lo says per Rolling Stone, "I finally got to a place of loving my body. When I got on stage, I'd wear little clothes and flash. To me, it felt like a victory every time I felt good about myself."
She continues, "I guess I had to find the right way to share the feelings and the vicious circle of behavior I was stuck in. I've been free from my eating disorder and my body issues for a very long time but they did take up too many of my teenage years." The pandemic years provided Lo the time she needed to reflect on her eating disorder and decide to share her story publicly. "Maybe I needed all this time I've been free from it to be able to look back without feeling pain."
Now, Lo says her eating disorder is in the past, writing on Instagram, "I've been free from my ED and my body issues for a very long time but they did take up too many of my teenage years . . . I'm gonna let the song speak for itself now."
The singer recently announced her North American tour as a part of her album release LP "Dirt Femme" on Oct. 14.
If you or someone you know is struggling with an eating disorder, the National Eating Disorder Association (NEDA) has resources available including a 24/7 helpline at (800) 931-2237. For a 24-hour crisis line, text "NEDA" to 741741 or use its click-to-chat help messaging system.
Image Source: Getty / Naomi Rahim