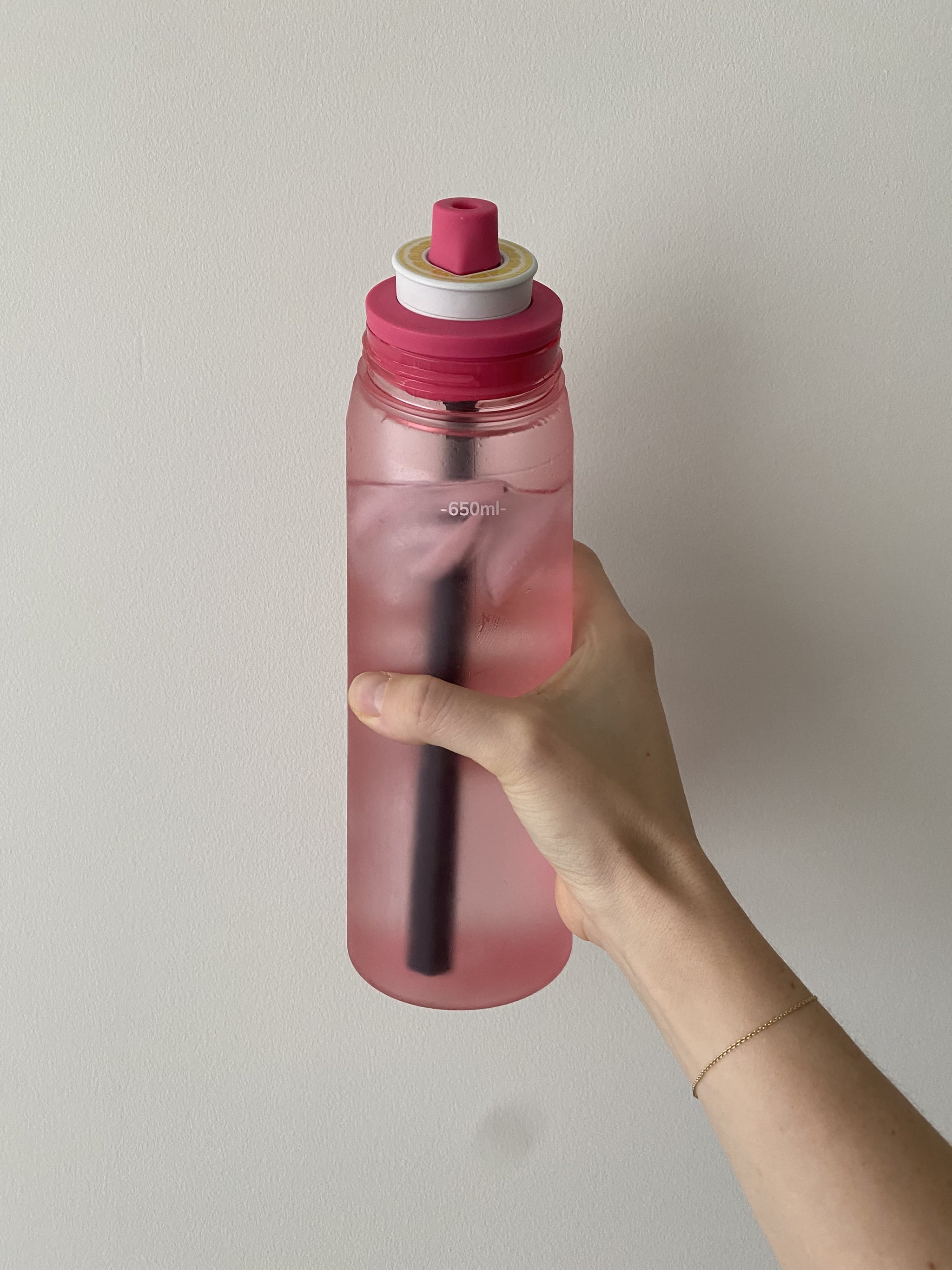 I first learned about the Air Up water bottle the same way I learn about most things these days: on TikTok. Whichever influencer I scrolled past made a compelling case. The bottle flavors your water, but not by adding a booster to the water itself. Instead, you buy "scent pods" that slip over the mouthpiece. As you drink, you catch a whiff of the scents — and that tricks your brain into thinking that the water you're sipping is flavored.
As someone who's still firmly stuck in her La Croix era and can easily take down a six-pack in a day, I admit that I sometimes get concerned about what the "natural flavorings" in my canned seltzer of choice might be doing to my body. So Air Up seemed too good to be true. I favorited the video so I would remember to look into it and kept scrolling.
I couldn't get Air Up out of my head, partially because I started seeing more and more influencers gushing about the bottle. Even Kim Kardashian was spotted with it when she was jogging on a Peloton Tread alongside Ashton Kutcher and instructor Robin Arzón. So when the brand offered to send me a bottle to try out, I jumped at the chance to sniff 'n sip.
What I Like About the Air Up Water Bottle
First up: it's a nice bottle. It's made out of durable frosted plastic (BPA-free Tritan, the Air Up website says), with a rubber mouthpiece that attaches to the straw and a cap for when you're on the go. The straw provides good suction and lets you slurp up nearly every last drop of water from the bottle, while the wide mouth makes it easy to clean.
But, obviously, the splashy feature here is the scent. Does it really flavor your water?
Honestly, unbelievably, yes. I tried three flavors: basil–lemon, lemon, and lime. To use the bottle, you slide a scent pod over the rubber mouthpiece. When it's pushed down and you drink from the straw, you get regular, unflavored water. But when you pull it up, you "activate" the scent pod. This video explains more, but basically, pulling up the scent pod allows air bubbles to form as you drink through the straw; those bubbles pass by the pod, absorbing scent as they do. Then they hit your nose, allowing you to taste whatever you're smelling. Air Up works by creating what's known as the retronasal effect, which is the same thing that helps you taste your food when you're eating or drinking.
Each pod lasts about "1.3 gallons of water," according to the brand — they theorize that'll give each pod a lifespan of about a week. I've been using a lemon pod for about 10 days now, and it's still going strong. And even though the scent pods are the whole point of Air Up, I also liked that you could push the pod down and drink regular water whenever you felt the urge.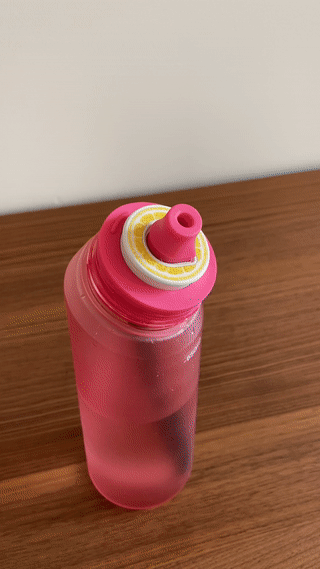 But one of my favorite features was that you could drink sparkling or flat water out of the bottle. If my La Croix habit didn't already give me away, I'm a seltzer enthusiast, and often water bottles, especially ones with straws, aren't built to withstand the bubbles. Air Up is, which is much appreciated.
What's Worth Noting About the Air Up Water Bottle
It did take a few minutes for me to get the hang of how to use the scent pods and to get used to the air bubbles that are created when you activate the pod. Although the bubbles are meant to be there, it could feel like the water flow was stuttering, especially when I was sipping seltzer. Within a day or so, though, I stopped noticing it so much and was able to just enjoy my "flavored" water. I liked some flavors more than others (lemon was delicious; the basil was almost overpowering), but I got a strong taste from every pod.
It's also on the pricier side of the water-bottle spectrum. The cheapest starter kit, which comes with a bottle and a pack of three scent pods, will run you about $40; if you opt for a more expensive color and flavor, it could total $50. Subsequent three-packs of pods cost $8 each. Cheaper than a six-pack-a-day La Croix habit, for sure, but still a cost worth considering.
The scent pods are made of plastic, too, which is worth noting for eco-conscious water lovers. The pods aren't reusable, although Air Up states that refilling their water bottle will save you from adding single-use plastic water bottles to the landfill.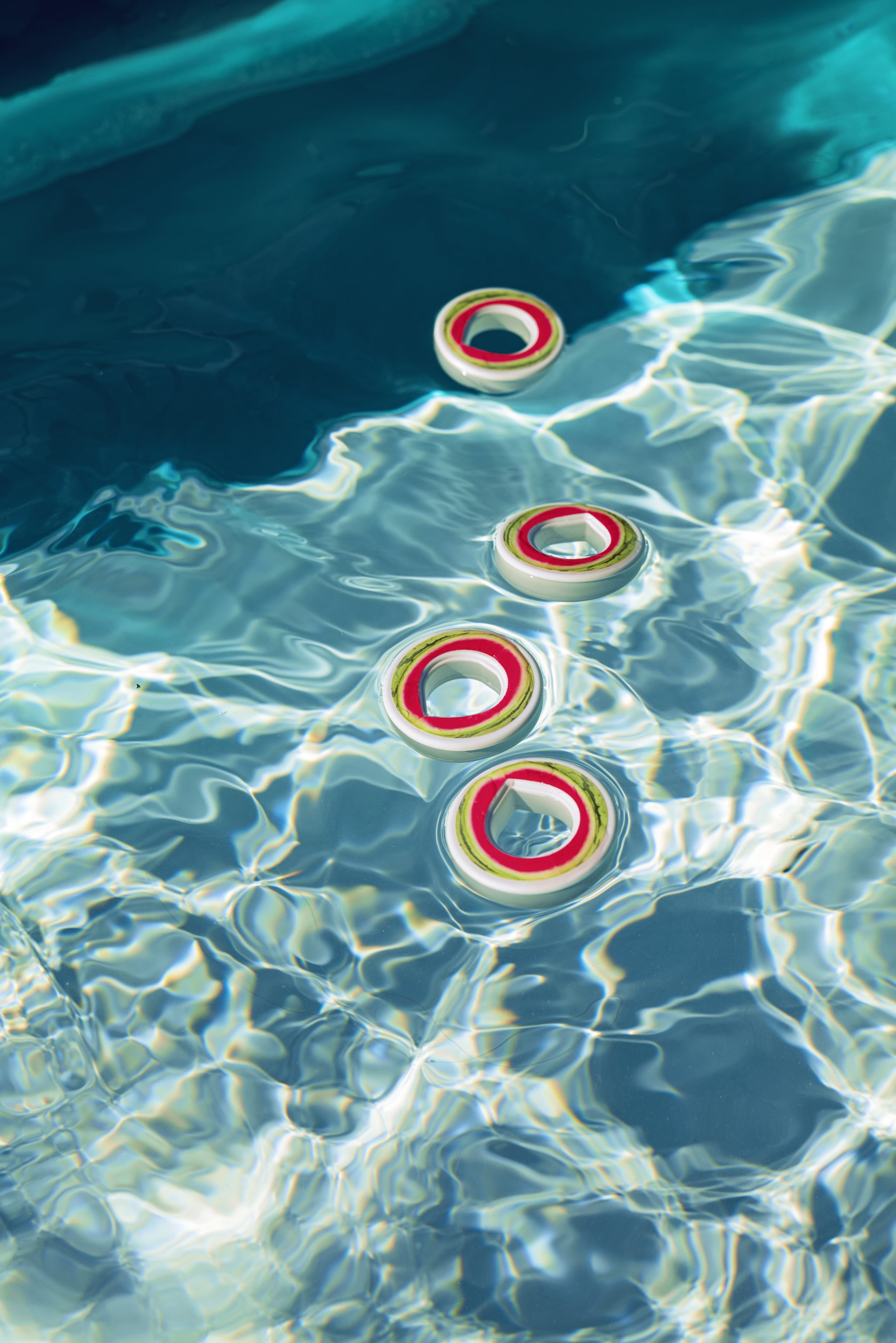 Image Source: air up
Who Is the Air Up Bottle Best For?
Anyone who suspects they should be drinking more plain water but can't live without the flavorings. Air Up gives you the excitement of a La Croix or infused water without anything actually added in.
Is the Air Up Water Bottle Worth the Splurge?
It depends on what you're looking for out of a water bottle. If you like to dabble in flavored water every so often but aren't necessarily committed to buying flavor boosters or flavored cans or bottles, then Air Up could be a great option — you can slip a pod on when you feel like flavoring and use it as a normal bottle the rest of the time.
Another person who may want to go all in on Air Up is anyone who loves flavored waters but wants an option with no sugary add-ins or vague "natural flavorings."
Additional Details
In the US, the pods currently come in the following flavors: lime, lemon, apple, blueberry, cherry, cucumber, peach, watermelon, wild berry, orangeade, basil–lemon, and mango–passionfruit.
The bottles currently come in the following colors: pearl white, charcoal gray, ocean blue, electric orange, and hot pink.
As for what makes up the scents: the Air Up website says the pods contain "natural flavors, extracted from fruits, plants, and spices" that are "crafted by a renowned European flavor house."
Where Is the Air Up Water Bottle Available?
You can buy an Air Up bottle and flavor pods ($40 and up) on the Air Up website.
Rating:
Image Sources: POPSUGAR Photography / Mirel Zaman and
Air Up