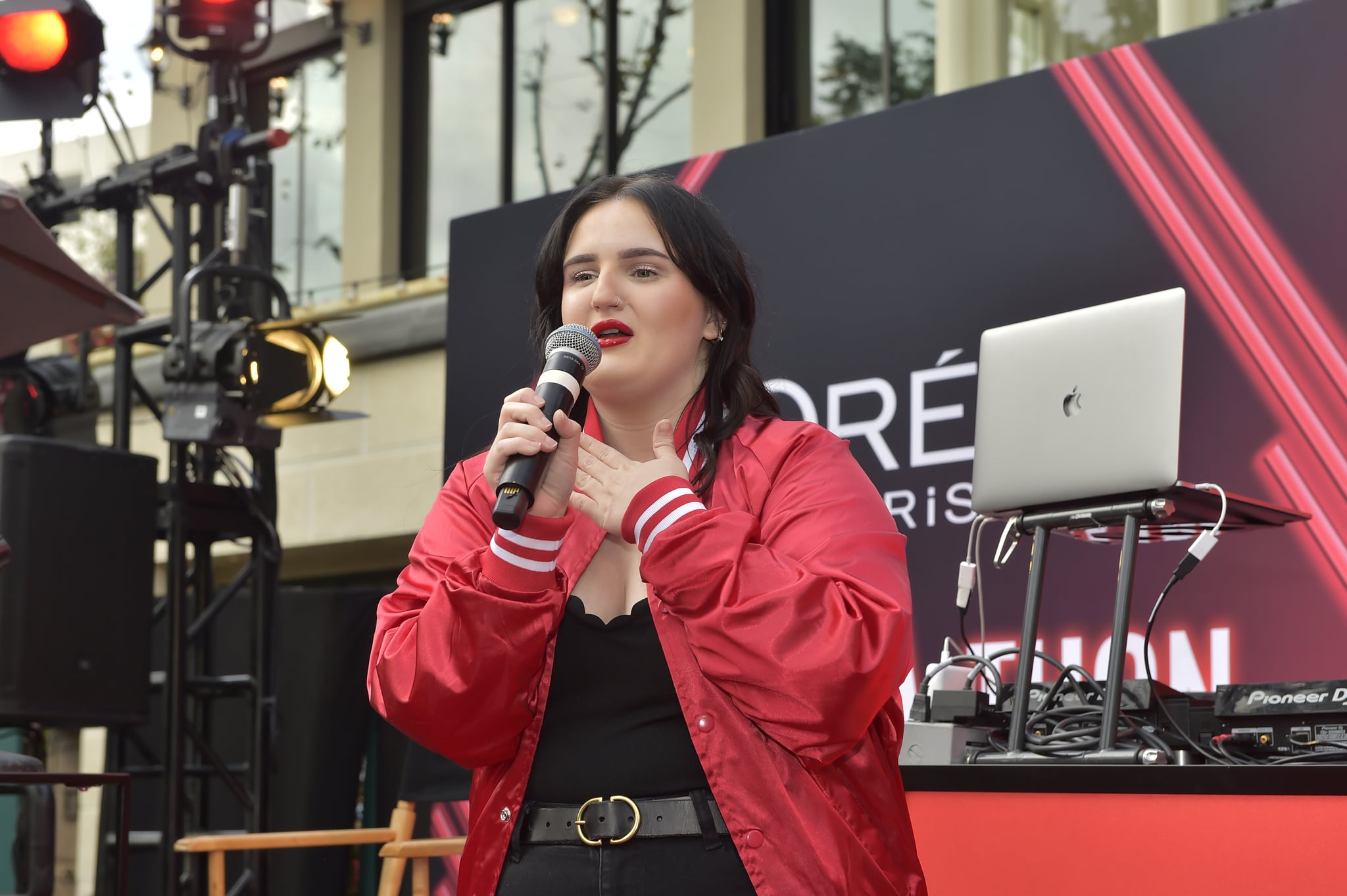 Mikayla Nogueira may be known as a beauty influencer on TikTok, but according to her, she hasn't "felt beautiful in months." In a recent TikTok posted on Aug. 30, the 23-year-old shared that her self-hatred is at an all-time high. "I have zero confidence. I hate how I look. I haven't found beautiful in months, and I don't know why this is happening to me," she said, before quickly clarifying, "Well, that's a lie. I do [know why]. It's this job."
As an influencer that has amassed a following of 13.4 million people, Nogueira has felt the pressure to look a certain way. "When you have a job that requires you to stare at yourself all day long, you begin to hate everything about your face and your body or whatever — not only because you're picking yourself apart, but because your audience is also doing the same thing," she said.
She adds that it makes no difference if she's wearing makeup or not. "I hate looking at myself in the mirror and I hate taking photos of myself" and "The worst part of it is, I've completely forgotten who I am. I feel very lost, and I feel extremely confused about myself."
Many of the feelings Nogueira mentions in the TikTok seen by 7.3 million people can be attributed to what's called body dysmorphia, which is a mental health condition that happens when "you can't stop thinking about one or more perceived defects or flaws in your appearance," according to the Mayo Clinic. This typically looks like avoiding photos, attempting to hide yourself or body, and avoiding social situations, which Nogueira mentions in a follow-up post. "I just constantly found myself wishing that I was the old Mikayla, which is a horrible way to feel, especially because I've had so many incredible accomplishments happen. I should be able to enjoy them and celebrate them but I'm so fucking depressed."
Though Nogueira has built her platform through makeup tutorials, her followers appreciate the vulnerability and relatability she shares with them — from moments of honesty around weight gain while trying on swimsuits for summer to experiencing a "major breakthrough" with her eating disorder while shopping for jeans. But the Boston-native notes that the reason she wants to be vocal about her feelings is because she's noticed she's "stopped doing my makeup the way I want to do it."
"Because of all the pressure to follow the trends and to look like everybody else, right now, I'm going to do my make-up exactly the way I want to do it."
This hit home for many, including pop-star icon Lady Gaga, who commented, "I have been through this before and still do sometimes and sometimes it's good to take little breaks from the mirror/camera just to calm the mind ❤️." And though I can't speak for Nogueira, Gaga's words likely helped many feeling the exact same way as Nogueira. Because when influential people call out beauty standards, it reminds us that we all struggle with similar fears and frustrations — no matter how famous or how many followers we have on social media.
After applying a heavy contour, full coverage concealer, and a "whole lot of fucking bronzer because that is what I like", Nogueira ended the video by doing her eyebrows. "I get shit on for doing my eyebrows black, but I'm gonna do my eyebrows black. Because having dark eyebrows always made me feel my best — this is my aesthetic and I love them." After adding glitter over her eyelids, she smiled and said, "I went off the rails and I don't regret it."
We're thankful for this honest, vulnerable queen.
Image Source: Stefanie Keenan / Contributor / Getty