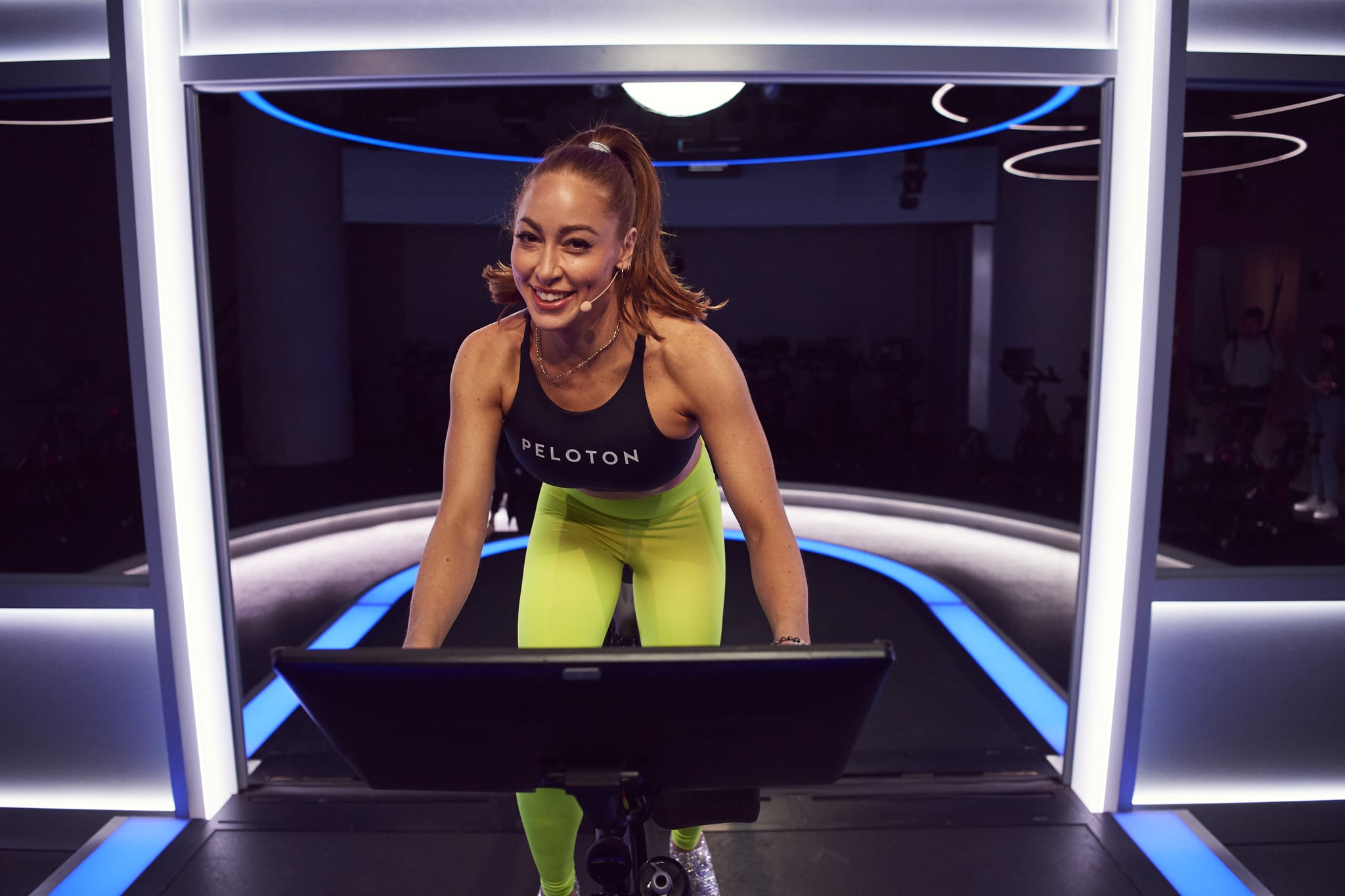 All the Peloton loyalists out there will be happy to hear that the long-awaited openings of Peloton's New York and London studios are rapidly approaching, and the brand is kicking it off in an epic way: with its second-ever All For One (AFO) music festival. This year, AFO is running from Aug. 19 to 21 and features more than 30 iconic artists such as Maggie Rogers, Maroon 5, John Mayer, Saweetie, Florence + The Machine, and Wu-Tang Clan.
And (!!) for the first time since the COVID pandemic started, members are invited to join instructors for live classes in the New York studio. Whether you're tuning in IRL or at home, Peloton's AFO event promises to deliver a jam-packed weekend with favorites from every genre imaginable. The artists are not performing live; rather, the lineup is made up of classes dedicated to each specific artist, as if you were seeing them perform a set at a festival in person.
However, last month, during a Lizzo-themed ride, the singer herself crashed the live class (and subsequently, the internet) at Peloton's New York studio. Lizzo strutted in to the tune of her song "Good as Hell" to the immense surprise of the riders. So who knows what can happen with AFO 2022? Keep reading to learn what the event is, how it works, and how to participate.
What Is the Peloton All For One Music Festival?
Peloton's All For One music festival brings together your favorite instructors, chart-topping artists, and the entire Peloton community — both in studio and from home — in a virtual music festival environment. (Fun fact: the event was Peloton instructor Jess King's genius idea.)
This year's AFO festival is an epic three-day celebration that includes 160 classes (both live and on demand), 54 instructors, 15 disciplines (including adaptive offerings), and content available in three languages (English, German, and Spanish). Not to mention an incredible lineup of 33 musical artists across rock, pop, country, dance, Latin, hip-hop, and more (see the full artist lineup below). There's literally something for everyone.
How AFO Works
Start by reviewing the full weekend schedule of cycling, running, strength, and yoga classes. Then navigate to your fave artists and build a schedule of classes you want to take. Like any music festival, you can hop from "stage" to "stage" to tune into the artists and classes that you're most interested in. There's a lot to choose from, so don't forget to pace yourself.
To make customizing the experience easier, AFO encourages you to utilize the class-stacking feature introduced last year by request from members. "Stacking" your classes is the equivalent of queuing songs on your Spotify account, allowing you to move swiftly into the next workout without skipping a beat (no pun intended).
How Do I Participate?
You can tune in via your Peloton Bike or Tread, if you have one, but you don't need to own Peloton equipment to participate! All members of the Peloton app ($13 per month after a 30-day free trial) are able to join the AFO music festival. Classes will be available live and on demand on the app, including cycling, running, strength, yoga, an adaptive training option, and more.
If you're a fan of Peloton Lanebreak, the brand's immersive, gaming-inspired workout platform, you can also experience a level for every artist set to music specially curated by Peloton's DJ and producer of music programming, John Michael Di Spirito.
Love a little healthy competition? Members can join two AFO challenges to earn badges on their profile: the first rewards members for working out each day of the festival weekend, and the second rewards members a gold, silver, or bronze badge for taking up to 10 AFO classes between August 19 and 29. Lanebreak classes taken will count as credits toward both challenges.
If you're here for the music, check out Peloton's Spotify account for the official All For One playlist or Peloton's own Scenic Radio, which will also host two exclusive remix drops: a HITT remix of Sofi Tukker's "Larry Bird" and a version of The Beach Boys' "God Only Knows."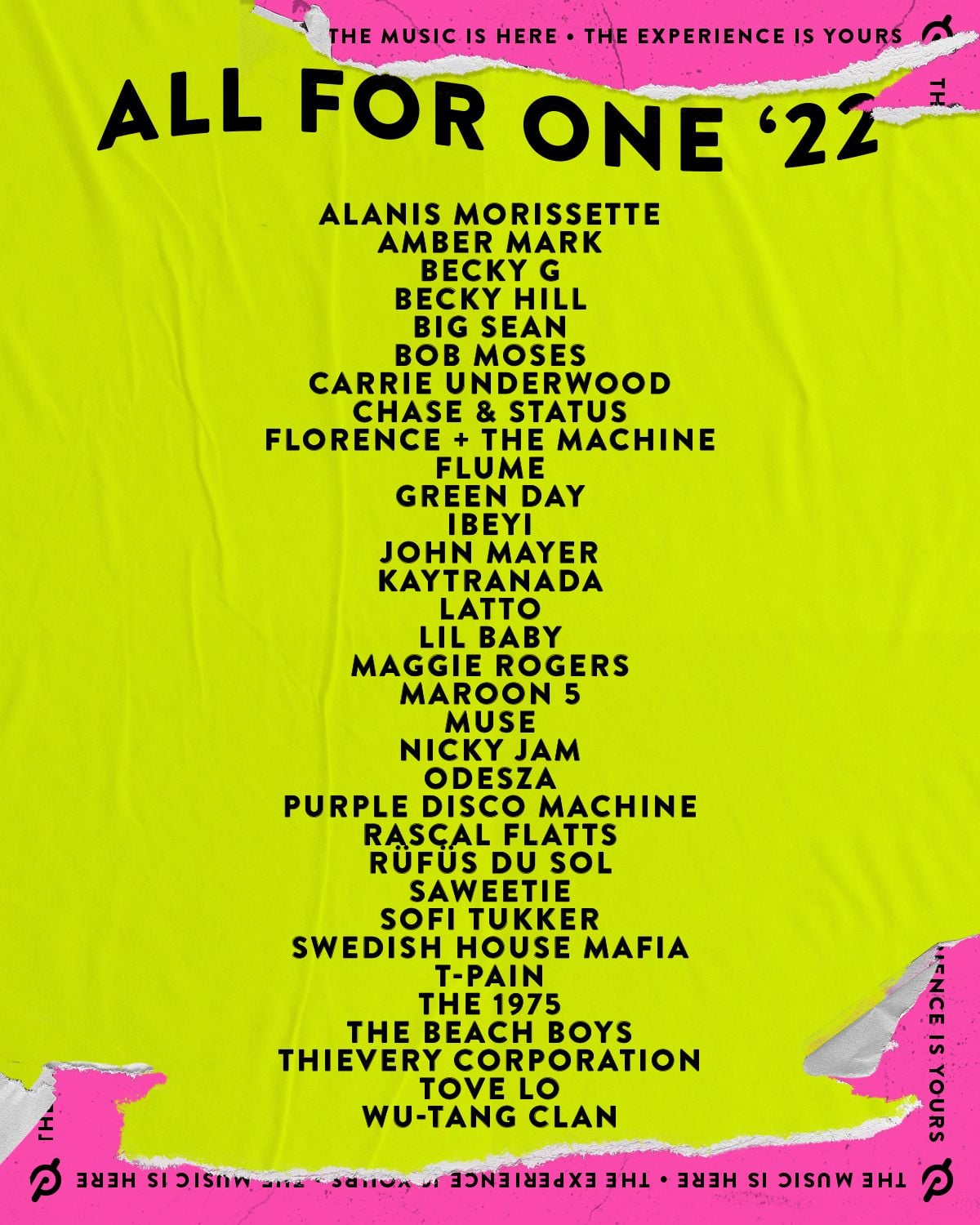 Image Source: Courtesy of Peloton