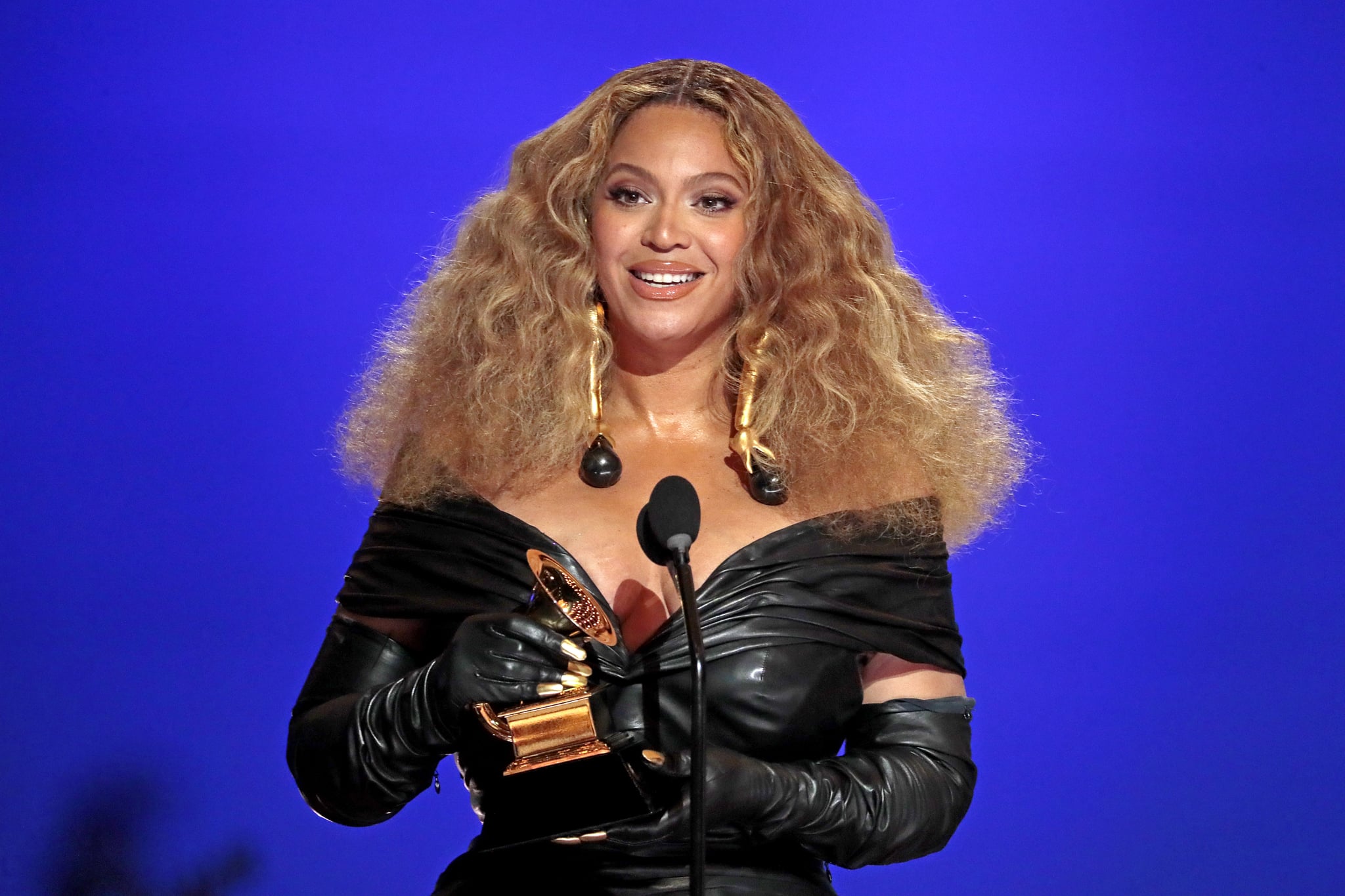 Last week, the internet took note of an ableist slur in a track on Beyoncé's new album, "Renaissance," and Twitter lit up with hot takes. The song "Heated," co-written by Beyoncé, Drake, and others, included the words "spaz," and "spazzin," which are derived from "spastic." Medically, "spastic" describes a condition in which nerves are damaged and control over movement is impaired, but over time, the word and its derivatives evolved into slurs aimed at people with disabilities. In June, Lizzo changed the lyrics of her single "Grrrls" to remove the same word, noting that she "never want[ed] to promote derogatory language" and is "dedicated to being part of the change I've been waiting to see in the world."
Like Lizzo, Beyoncé swiftly pledged to change the lyrics, with representatives telling outlets that "[t]he word, not used intentionally in a harmful way, will be replaced."
The language used in the song was ableist and harmful, disability activists agreed, and removing the words was the right move. Hearing these types of slurs in pop songs "normalizes [them]," explains disability rights advocate Roxy Murray. "We all have words that trigger us for whatever reason," they tell POPSUGAR. "Imagine living your life and people are singing those words at the top of their voices in a concert venue or even daily just hearing it in passing, and having to just be OK with [it]."
Many words used as insults today were once considered diagnoses of disability in the US, adds disability justice advocate Ola Ojewumi, founder of Project Ascend. Those diagnoses often led to disabled people — particularly women and people of color, historically speaking — losing their rights and bodily autonomy. "You could be diagnosed insane, and you would lose rights based on that label," Ojewumi tells POPSUGAR. Calling out ableist language, therefore, isn't just about being sensitive to other people's feelings. "Disabled people aren't mad because we're 'weak' or we've just been discriminated against or we're victims. These words mean things," Ojewumi says. "They have historical context."
A Problematic Double Standard
Ableist language is used all too frequently by public figures (and the rest of us), but it's not a coincidence that two Black women have received the most backlash. "I listened to the entire album the day it came out," Ojewumi says of "Renaissance." She knew immediately that Beyoncé's use of "spaz" would raise a controversy. "Not simply because of the word, but because of who Beyoncé is as a powerful Black woman," Ojewumi explains. "The reaction is always going to be different." Compare the backlash to Lizzo and Beyoncé's lyrics against Olivia Rodrigo's use of "sociopath" in "Good 4 U," for example, or Green Day's "American Idiot," or JC Chasez's "Schizophrenic" album, as Ojewumi pointed out on Twitter. No lyric changes, no newsfeed-wide uproars.
The result is that "being Black can feel like you are held to different standards," Murray says. "When [white artists are] not seen in the media to be held accountable [and Black women artists are], it can come across as a literal attack on Black women."
"Why Is No One Asking Black Disabled People?"
There's also the fact that, as both Murray and Ojewumi note, the conversation was very quickly taken over by white voices within the disabled community. "Why is no one asking Black disabled people how they personally feel about this situation?" Murray wondered. "I saw a lot of white disabled people expressing their personal feelings . . . I felt like Black disabled individuals were being left out of the conversation by news outlets."
As those voices and reactions took center stage, cultural and racial divisions came to the forefront. "I immediately noticed who was leading the conversations about the slur . . . and the narratives that would be created," she says. "I anticipated backlash and infighting between both the Black community and the disabled community, but more so the conflict when you're simultaneously both Black and disabled at the time."
Racism is pervasive in the disabled community, Ojewumi says; she's experienced it firsthand. In her experience, white disabled voices — like white voices in other contexts — wield the power and the platform. In this particular conversation, silencing Black disabled people means important nuance is lost; more broadly, that continued loss of voice and platform can amount to erasure of Black disabled people as a whole. "To be a Black disabled person is to be in a constant state of never knowing what '-ism' you're experiencing," Ojewumi says. "When you get in disability spaces . . . the only ones that are given authority are white, disabled people."
Ableism, Beyoncé, and AAVE
One related layer within this conversation is the fact that "spaz" has its own definition and connotation within African-American Vernacular English (AAVE), which many have pointed out while defending the lyrics. Some fans add that it's racist to ignore and disregard this and that, for this reason, Beyoncé and Lizzo shouldn't have had to change the lyrics. Others disagree. "[B]eyonce rightfully changed the lyric. bigotry-as-aave is not the hill you want to die on, i promise," one person commented on Twitter.
According to Murray and Ojewumi, there's no easy solution. Thanks to social media platforms like TikTok, Murray points out that "we now live in a world where people use Black creativity to narrate their lives. They use our voices for every mood." It's natural, she says, "to feel somewhat defensive of the policing of certain words when they connect to AAVE. Without understanding lived experiences, it can definitely be seen to be racially insensitive."
Ojewumi says she's conflicted over the argument. "I've regularly used AAVE . . . it's a valid language," she says. At the same time, "we can't excuse ableism with culture," because that can further erase the experiences of Black disabled people. "When these controversies with Lizzo and Beyonce come up, we see a lot of our own community double down on ableism," Ojewumi says. "It's hurtful because whiteness is so heavily associated with disability. They forget that disabled Black people exist, and that we're called these terms too."
One last thing , Black folks… pic.twitter.com/Cp5MxPrC0n

— Imani Barbarin, MAGC | Crutches&Spice ♿️ (@Imani_Barbarin) August 2, 2022
Going Beyond Slurs
There are layers of nuance to this conversation, which is why it's crucial for Black disabled people to have a strong voice in it — and overall within the community, Ojewumi says. A third to a half of all people killed by the police are disabled, according to a report by the Ruderman Family Foundation. "Why is there not the same fervor, anger, rage, and community organizing that has been done to address that, [as there has been] to address Beyonce and Lizzo?" she says. "Because it's seen as a Black disabled issue and resources . . . are not invested in dismantling racism. They are invested in white supremacy and granting white, disabled people the white privilege that non-disabled whites have."
Slurs and other everyday forms of ableism are harmful, and raising awareness of them is only a preliminary step. "We as a society have to take from this conversation an interest in investigating more than just slurs," Ojewumi says, "and how disabled people are oppressed in other ways."