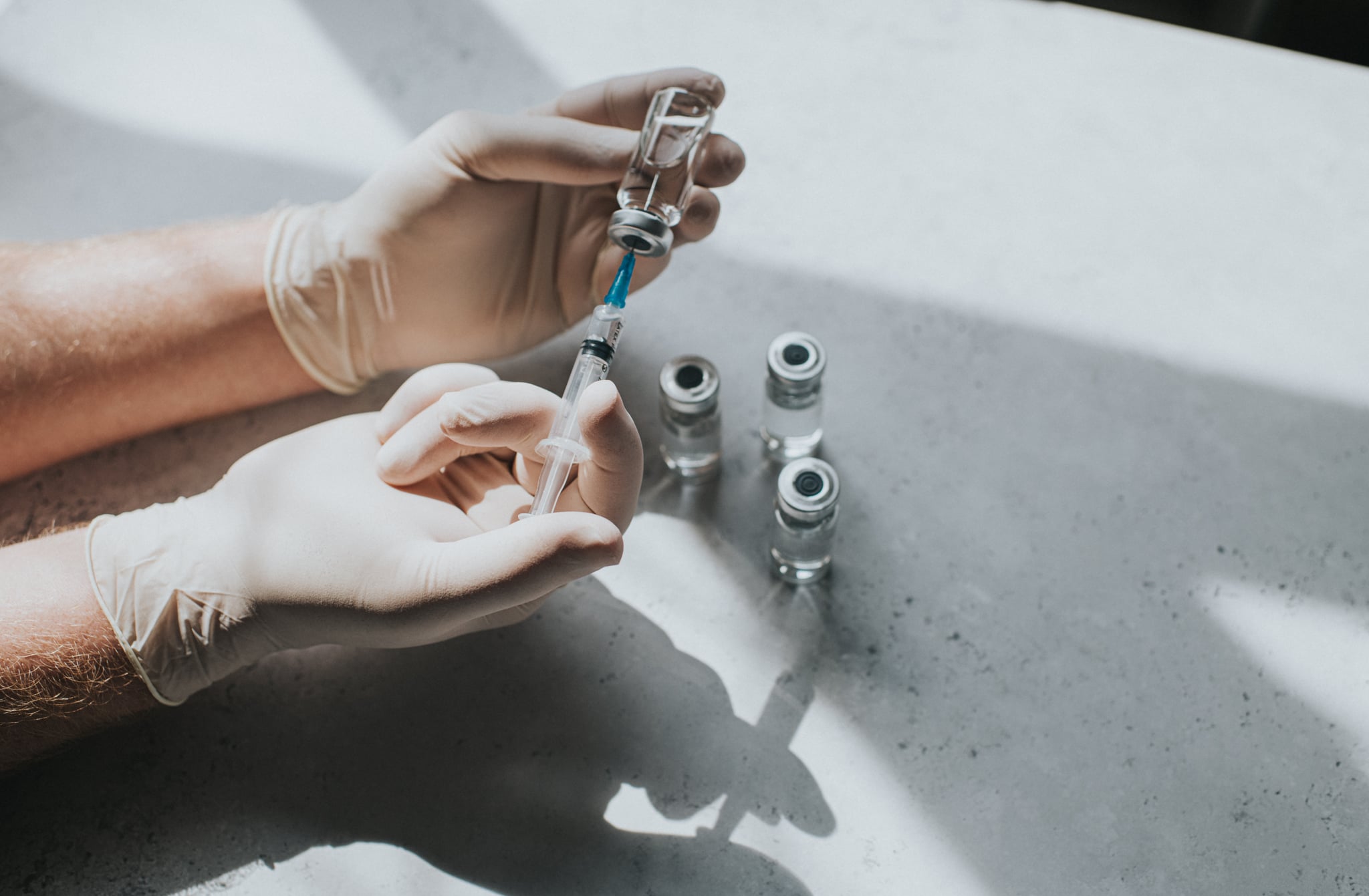 As of Aug. 1, the CDC has confirmed 5,811 cases of monkeypox in the US. Several states have now declared the spread a public health emergency, including California, New York, and Illinois, which have 827, 1390, and 520 cases, respectively.
Many people are left wondering how to protect themselves from monkeypox and if another vaccine is in order. The good news is, unlike with COVID-19, a vaccine for monkeypox already existed prior to the global outbreak. Additionally, because scientists and health officials have known about monkeypox in humans since the first case in 1970, doctors have a better handle on how it spreads and how to prevent contracting it.
While the monkeypox vaccine supply is limited, an additional 786,000 were recently made available for use in the US with more supply expected in the coming weeks and months. Today, President Biden named FEMA's Robert Fenton as the White House National Monkeypox Response Coordinator and Demetre Daskalakis, MD, MPH, (a leading CDC official in HIV Prevention) as the White House National Monkeypox Response Deputy Coordinator. The new appointments will lead the Administrations's monkeypox strategy and, according to the announcement from the Biden Administration, "equitably [increase] the availability of tests, vaccinations and treatments."
If you're hoping to get a monkeypox vaccine or simply what to know what your options are, the following info will help you understand everything you need to know about getting vaccinated against monkeypox.
Which Vaccines Protect Against Monkeypox?
There are two FDA-approved vaccines currently available for monkeypox: JYNNEOS (also known as Imvamune or Imvanex) and ACAM2000. Both vaccines were recommended for use in the US prior to the monkeypox outbreak: JYNNEOS was licensed in the US in 2019 and ACAM2000 was recommended for use by the Advisory Committee on Immunization Practices in 2015.
JYNNEOS is manufactured specifically for monkeypox, while ACAM2000 is for use against smallpox and was made available for monkeypox under the Expanded Access Investigational New Drug application, as the monkeypox virus is closely related to smallpox. Even though it's not the exact same virus, the smallpox vaccine can indeed protect people from getting monkeypox; past data suggests that the smallpox vaccine is at least 85 percent effective in preventing monkeypox, according to the CDC. (Note: If you've been previously vaccinated for smallpox, it does provide some protection, but it may not necessarily be lifelong, according to the CDC.)
There's a larger supply of ACAM2000 available in the US compared to JYNNEOS, but the CDC does not recommend the ACAM2000 vaccine for those who have a weakened immune system, eczema or other exfoliative skin conditions, heart disease, or those who are pregnant or breastfeeding. Additionally, if you're living with anyone who falls under those categories (and cannot isolate from them), the CDC notes that you should not receive the ACAM2000 vaccine. That's because the vaccine contains a live virus called vaccinia, which can spread to other people from the vaccine site, according to the New York State Department of Health.
For JYNNEOS, two shots are necessary and the FDA recommends a 28-day wait period between doses. After the second shot, you'll reach maximum immunity at 14 days. For ACAM2000, there is only a single shot and maximum immunity is reached after 4 weeks.
Who Can Get the Monkeypox Vaccine?
At this time, the World Health Organization is not recommending vaccination for the general population. The CDC only recommends getting vaxxed if you've had a known exposure to monkeypox or if you're more likely to get monkeypox due to certain risk factors.
The at-risk group includes some healthcare or laboratory workers whose job may expose them to orthopoxviruses (the set of viruses that include smallpox, monkeypox, and cowpox); people identified by public health officials as having been in contact with monkeypox; people who've had a sexual partner diagnosed with monkeypox in the last two weeks; and people who've had multiple sexual partners in the last two weeks in an area with known monkeypox outbreak.
Exact eligibility also depends on where you live and your state's policies on vaccination access. For example, in San Francisco, men and trans people who have sex with men and had more than one sexual partner in the last two weeks, sex workers of any sexual orientation or gender, and people who were at a social event within the past two weeks where monkeypox was suspected or confirmed are all eligible for vaccination. In New York, you're eligible for the vaccine if you meet all of the following criteria: if you are a man or trans person who has sex with men, are age 18 or older, and have had multiple sex partners in the last two weeks. The best way to know if you're eligible for a monkeypox vaccine is to look at the specific requirements listed on your state's official website.
Wondering what your sex life has to do with your risk of monkeypox? While monkeypox is not an STI and anyone — not just LGBTQ people — can get monkeypox, the majority of cases so far have been amongst men who sleep with men. Monkeypox is spread through skin-to-skin contact, exposure to clothing, towels, and bedding infected with the virus, and through respiratory droplets or oral fluids (i.e. sneezing, coughing, or kissing). So while physical intimacy (read: skin-to-skin contact) is a definite way to spread the virus, it's not the only way.
Where to Find a Monkeypox Vaccine
If you fall into one of the above categories or meet the criteria necessary for vaccination in your city or state, your best bet for finding a monkeypox vaccine is to talk to your doctor, visit a clinic, or search for monkeypox vaccine providers in your area.
Image Source: Getty / Catherine Falls Commercial