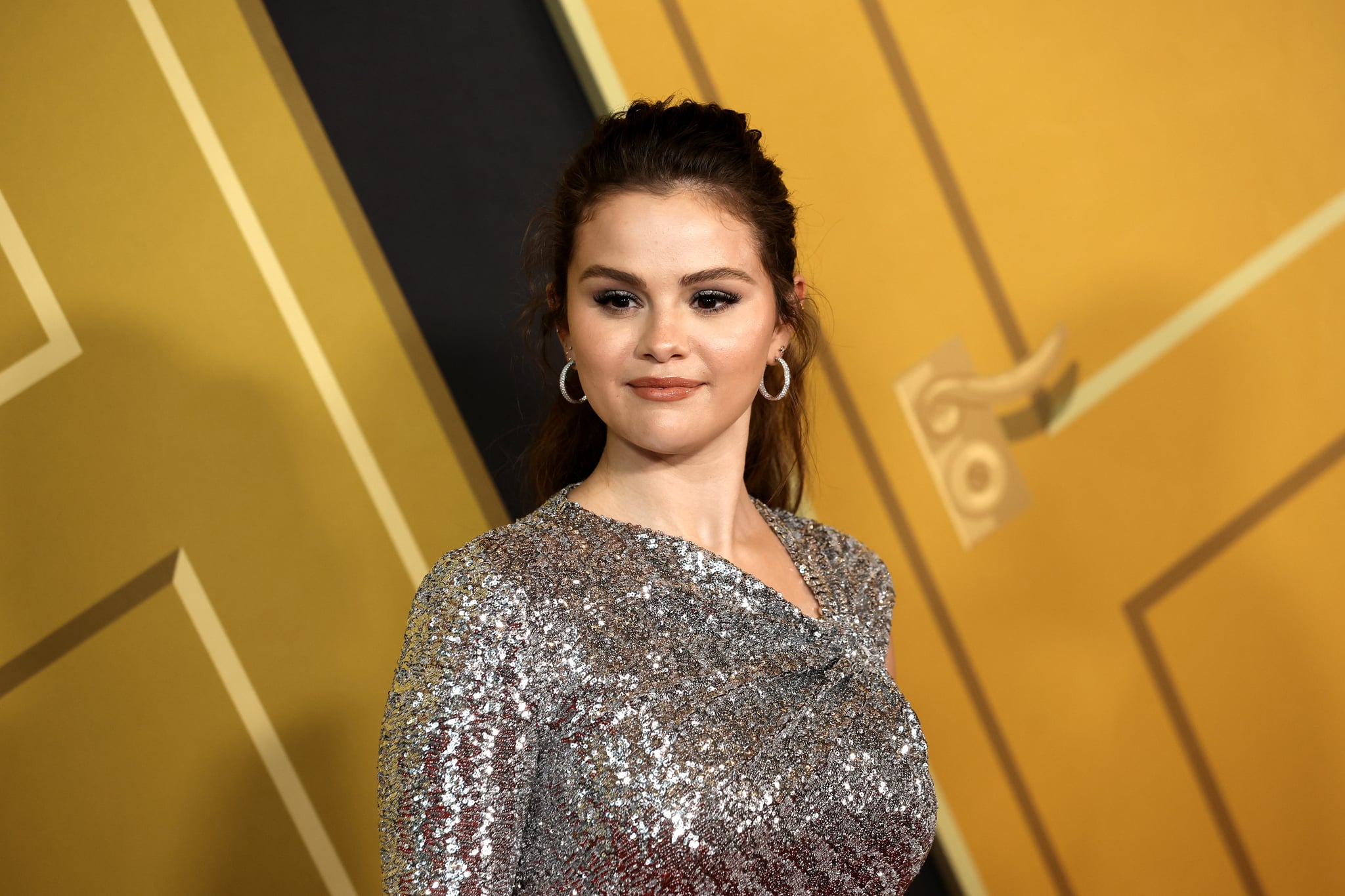 Image Source: Getty / Frazer Harrison
Selena Gomez is urging more men to join the chorus of voices condemning the Supreme Court's ruling to overturn abortion rights. "It's about getting men — men needing to stand up and also speak against this issue," the actor said in a short, impassioned red carpet interview with Variety at the season two premiere of her show "Only Murders in the Building." Responding to a question about what Hollywood can do in the face of the ruling, Gomez also touched on the importance of voting and empathized with "the amount of women that are hurting."
Gomez added that she "is just not happy" with the ruling and hopes "we can do everything in our power to do something to change that [the ruling]."
Gomez initially spoke out against the SCOTUS decision when it was announced on June 24, tweeting, "Watching a Constitutional right be stripped away is horrific. A woman should have the right to CHOOSE what she wants to do with her own body. End of story." In a follow-up tweet, the 29-year-old actor implored followers to support Planned Parenthood Action, the advocacy arm of Planned Parenthood. "I am fearful of what will happen to those without the necessary means to have access to a safe, legal abortion," wrote Gomez, who is also a strong advocate for mental health and voting rights.
.@SelenaGomez on what Hollywood can do in light of #RoeVsWade getting overturned: "It's about voting, it's about getting men — men needing to stand up and also speak against this issue. It's also the amount of women that are hurting. I'm just not happy." https://t.co/jLjwaGfpcA pic.twitter.com/gsvN27UYFi

— Variety (@Variety) June 28, 2022
Gomez isn't the only star to urge men, specifically, to support abortion rights after the ruling. While accepting her BET award for best female R&B/pop artist, singer Jazmine Sullivan said she wanted to "speak directly to the men," saying, "We need y'all. We need y'all to stand up — stand up for us, stand up with us." She added, "This is not just a woman's issue. This is everybody's issue, and we need your support more than ever."
Expressing your dissent of the ruling and even sharing personal abortion stories (as other celebs have done) are powerful ways to make a difference, experts confirm — the more people talking about abortion rights with their friends, families, or followers, the stronger the movement becomes. Making donations, calling representatives, and voting are also crucial ways to show your support and ensure that the fight for abortion rights continues.