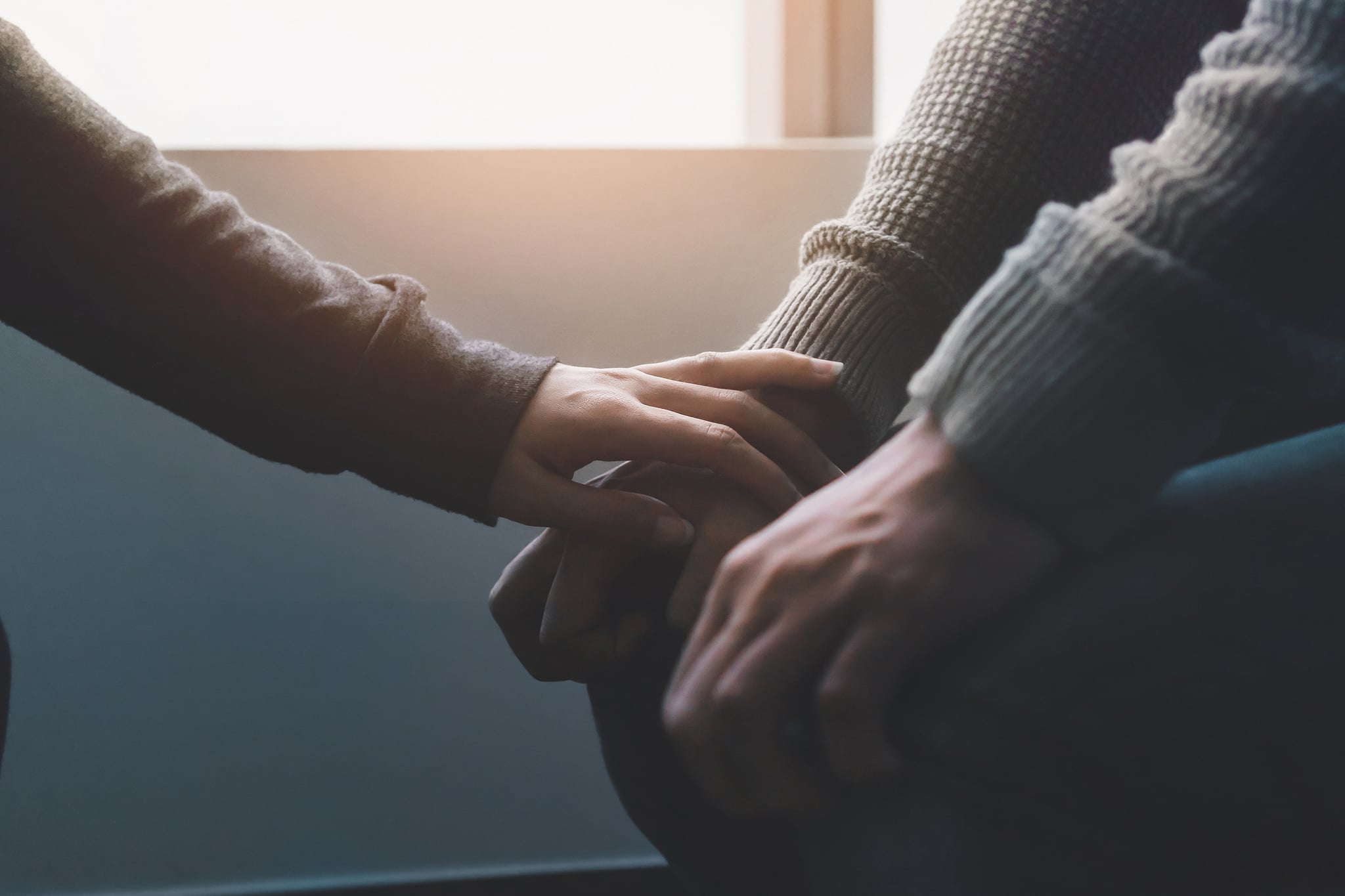 Image Source: Getty / Chanintorn Vanichsawangphan / Ey
The official Supreme Court ruling overturning Roe v. Wade has spurred protest and panic. Many people are wondering what the decision means for the future of IVF, whether they should delete their period-tracker app from their phone, and what birth-control options they should consider.
The discourse has given rise to a seemingly positive development: people on social media offering their resources and support to those living in states where abortion is illegal. Some have directly said that they will take care of those who need to travel to their state for an abortion; others are offering their homes more discreetly, using coded phrases like "If you want to go camping" or "If you need to learn to knit, you can come here to learn."
In the subreddit r/auntienetwork — "a place to help anyone with a uterus" — users (called "aunties") are offering their homes, airline miles, food, and more to those seeking an abortion. On TikTok, under the Chainsmokers song "Paris," content creators are coming together to offer up abortion-seeking resources.
While this all sounds helpful in theory, some Twitter users are pushing back and advising those seeking abortions to look elsewhere for help. In one Twitter thread with more than 96,000 likes, Kiki Djarin (@blackpnwlady), wrote, "If you're in a state that just banned abortion, do not reach out to these people who are offering to let folks stay at their place if they need an abortion." She continued, "While some of these folks are well-intentioned, and I do believe they want to help. None of them I have seen are part of an established abortion fund or abortion network. You cannot trust them."
Twitter user Liz B (@lizisbee), who works for the Baltimore Abortion Fund, tweeted, "PLEASE PLEASE PLEASE don't get pulled into any Auntie Network stuff. It is so risky. At best, it's well-meaning people who don't know what they're doing. At worst, it's unknown individuals who have no way to vet one another during an extremely important and vulnerable time."
According to Djarin, this could be dangerous for many reasons, including privacy. She tweeted, "These people have just gone on social media and publicly announced they are a safe haven for abortion seekers. Anti-abortion people are now watching them. Law-enforcement will learn their names."
She added, "Everybody is ready to be a hero. Right up until they get a letter from an attorney that their ass is possibly going to jail for helping you get an abortion. These people will sing to the high heavens about everything."
Another possibility? "People are going to pretend to help you for the purpose of trying to catch you," Djarin tweeted.
If you're in a state that just banned abortion, DO NOT reach out to these people who are offering to let folks stay at their place if they need an abortion.🧵

— Kiki Djarin (@blackpnwlady) June 26, 2022
People who are against abortion could be deceiving you with these posts. They might be offering their house as a refuge in hopes of steering you away from getting an abortion — and report you to the police if you decide to get an abortion.
If you, a friend, or a family member actually need guidance or help accessing an abortion, you should seek out an abortion fund or an abortion network. These are places that actually "know how to transport you safely and discreetly" and "have years of experience prepared for this exact moment," Djarin noted.
Abortion funds and networks include the National Abortion Federation — the professional association of abortion providers — and the National Network of Abortion funds, which will help you access an abortion while in crisis. You can also call the National Abortion Hotline, which can help you find a provider in another state, arrange travel, or pay for your care. Djarin tweeted, "With an abortion network, the people you interact with have been properly vetted and you can trust them."
If you need help, reach out to these trusted resources instead of a stranger on the internet. And if you're posting these kinds of messages, consider instead volunteering to be a care coordinator through your local Planned Parenthood or learning more about how to become an abortion advocate here.
Bottom line: while it's great to offer your resources in a time when rights are being stripped away and people need help, it's best to let trained professionals do what they're qualified to do. Otherwise, you could end up doing more harm than good — even if "good" was your only intent.