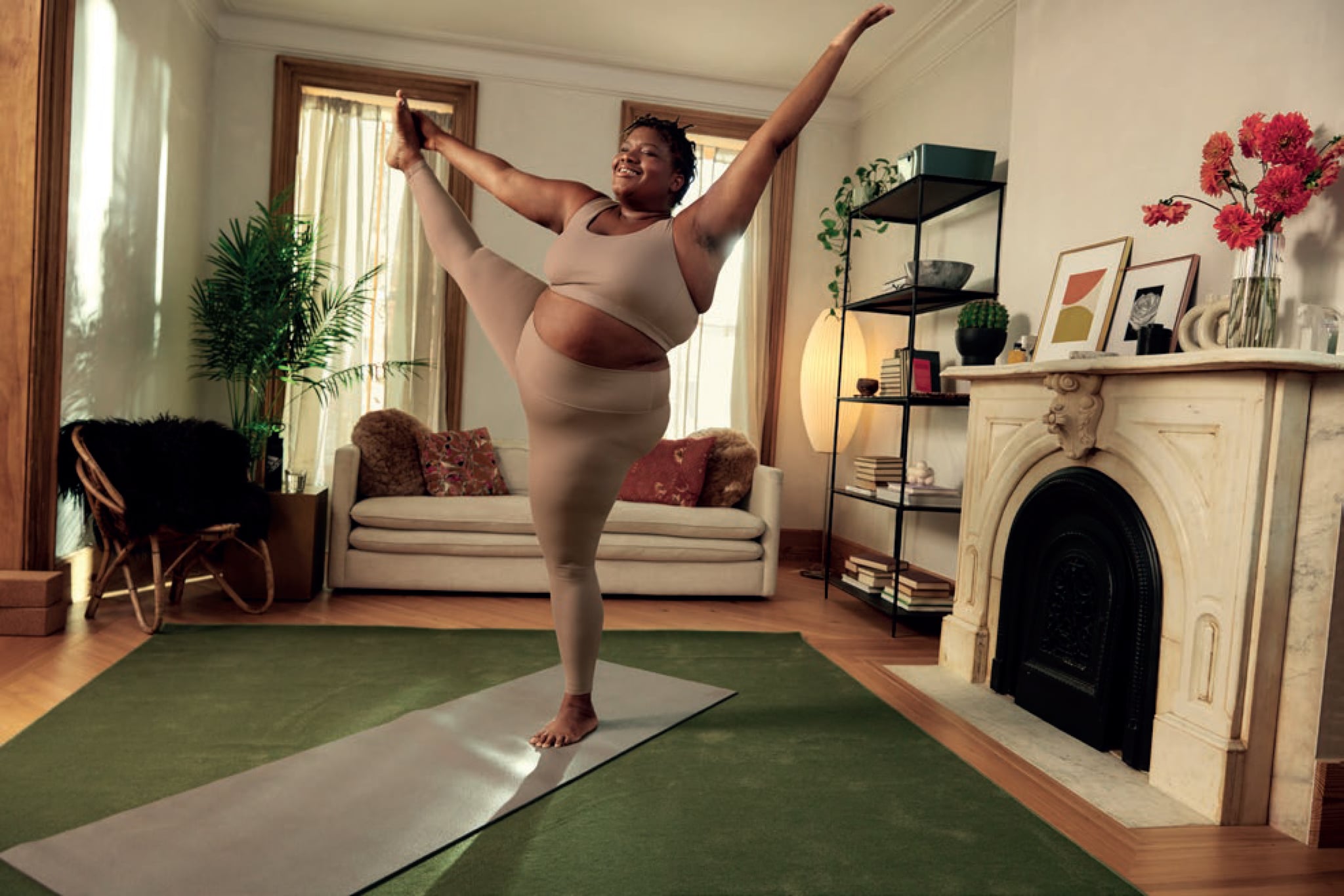 Image Source: Adidas / Jessamyn Stanley
Adidas teased its upcoming bra collection by sharing a collage of diverse breasts on Twitter (below). "We believe women's breasts in all shapes and sizes deserve support and comfort. Which is why our new sports bra range contains 43 styles, so everyone can find the right fit for them," the activewear brand captioned. Set to launch on Valentine's Day are 43 bra styles, including 32 sports bras, under four categories: run, train, studio (yoga), and everyday — with an aim to support people's breasts in every activity. "With women's needs being historically underserved when it comes to sportswear designed for the female form, today adidas unveils its extensive new sports bra collection after undergoing extensive research, development and multiple testing stages," Adidas says in a press release.
"There is a sizeable data gap when it comes to sports bra development, so we worked with experts in breast health, University of Portsmouth, to challenge ourselves and drive forward our innovation to better meet the needs of our female athletic community. The wrong sports bra can have a serious impact on performance and efficiency," Amy Charlton, senior director product at Adidas, states in the aforementioned press release. Ahead of the Feb. 14 launch, you can preview styles from the research-driven collection on Adidas's site here.
We believe women's breasts in all shapes and sizes deserve support and comfort. Which is why our new sports bra range contains 43 styles, so everyone can find the right fit for them.

🔗 Explore the new adidas sports bra collection at https://t.co/fJZUEjvopQ#SupportIsEverything pic.twitter.com/CESqmsXOwI

— adidas (@adidas) February 9, 2022