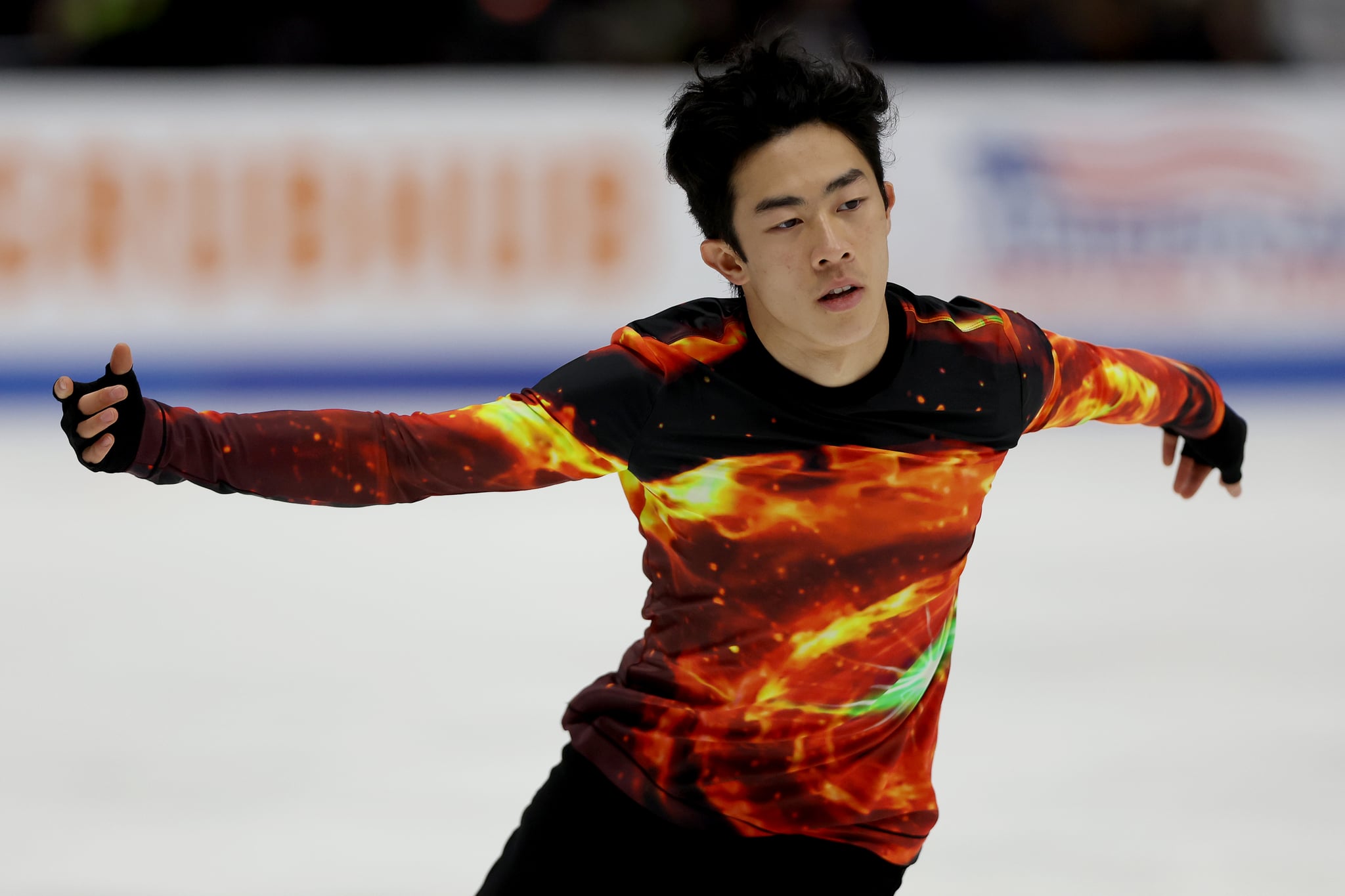 One of the biggest storylines heading into the 2022 Winter Olympics is figure skater Nathan Chen, who will be looking for a bit of redemption after finishing just off the podium in the Olympic men's singles event in 2018. Over the past four years, Chen has been nearly unbeaten, winning six consecutive national titles and three back-to-back world championships. Without a doubt, Chen is one of the all-time greats in American figure skating, and now you can watch him take another shot at his Olympic dreams. Here's what you need to know before tuning in to the figure-skating action.
When to Watch Nathan Chen at the 2022 Winter Olympics
Chen is eligible to be selected for one or both segments of the figure-skating team event as Team USA's representative in men's singles. As the reigning national champion and one of the top-ranked men in figure skating today, he's almost certain to be chosen to skate either the short program or free skate. However, the rules of the team event allow each country to swap out skaters in two of the four disciplines after the first round of competition. Typically, countries with a deep bench will select two skaters (or pairs) from the team's strongest disciplines in order to avoid exhausting the athletes with the best chance of winning individual medals. This is even more relevant for the men, for whom the individual event begins immediately after the team event.
Because Chen is an individual medal contender, it's likely he will skate one but not both segments of the team event. The official rosters won't be named until closer to the event, but keep an eye on both programs to avoid missing an opportunity to watch him skate.
Team event, men's short program: Thursday, Feb. 3, at 8:55 p.m. ET
Team event, men's free skate: Saturday, Feb. 5, at 10:50 p.m. ET
Of course, all eyes are on Chen for the men's individual event as well, in which he's a gold-medal favorite. All skaters will compete in the short program, then the top 24 will advance to the free skate.
Individual event, men's short program: Monday, Feb. 7, at 8:15 p.m. ET
Individual event, men's free skate: Wednesday, Feb. 9, at 8:30 p.m. ET
You'll have a variety of options for watching the 2022 Olympics, including streaming on Peacock and other NBC platforms. Many of the figure-skating events are scheduled to take place during prime time in the US, so there's a good chance American viewers will be able to watch the sport live on TV as well.