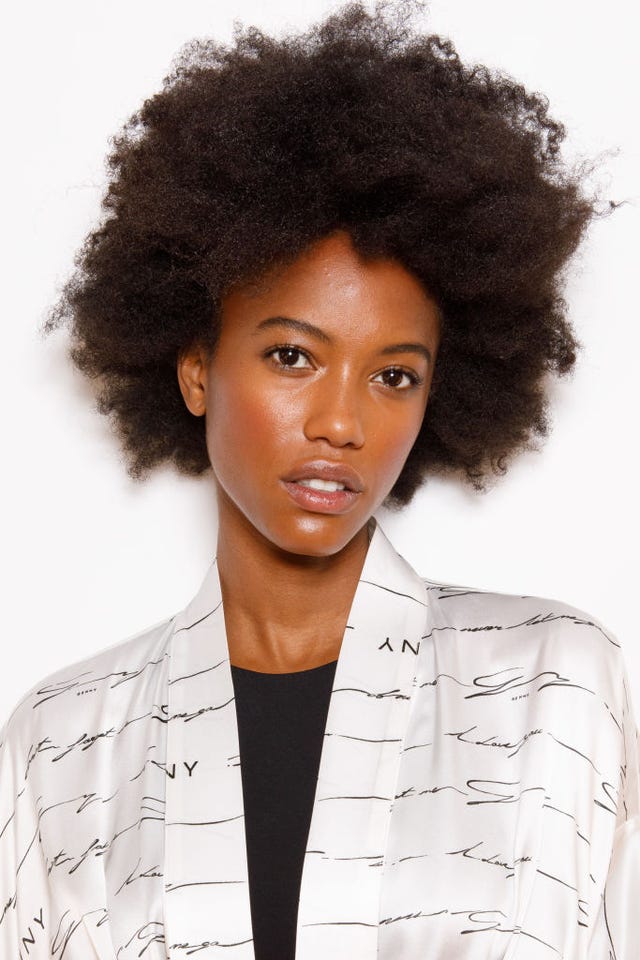 Rosdiana CiaravoloGetty Images
Curls: We love them, we care for them, we try ten different products every washday to figure out what they need. As a curly girl myself, I think I've tried every tip and trick available on the Internet attempting to figure out how to get the most voluminous, defined, hydrated, and healthy spirals my head is capable of. It's a journey! And while it's incredible that we finally have more access to curl-aiding information than ever before, sometimes the classic techniques are forgotten.
The Curly Girl Method, A.K.A., the only texture care information I had available as a little girl, was brought to the mainstream by Lorraine Massey in her book Curly Girl: The Handbook. If you haven't heard of this pioneering method to give curls new life, or you need a refresher, consider this is your guide to the Curly Girl Method.
What Is The Curly Girl Method?
"The Curly Girl Method helps keep curls intact by keeping your hair hydrated and the knowledge of how to take care of your curls," says celebrity stylist Sabrina Porsche, whose clients include Naomi Osaka and Chrissy Teigen. Essentially, the CGM instructs curly girls on which products, tools, and styling methods to avoid, and new techniques to ensure waves and curls are given proper nourishment and hydration.
Who's A Good Candidate For The Curly Girl Method?
If you have waves, curls, or coils, you can start using the Curly Girl Method, says Porsche. "Curls will change if you incorporate the Curly Girl Method into your everyday routine and stick with it. You will start to notice growth, curl definition, volume, and hydration." But even people with straighter textures can benefit from adopting parts of these methods. "Even if your hair is straight, you should always want to make sure your hair stays completely hydrated. If you do have curly hair, make sure that your curls stay hydrated and defined," says Porsche.
What Are The Dos and Don'ts of The Curly Girl Method?
As a curly girl, you probably already know some of the products and techniques to avoid when styling your hair, but here's a refresher: No heat, sulfates, silicones, and no alcohol or fragrance in products. Some of the other things to steer clear of aren't as obvious like brushes, combs, and shampoo.
Instead, focus on bringing hydration into your routine, like swapping in a co-wash for your regular shampoo. For maximum definition, the way you layer your products is equally as important. "My Curly Girl Method-approved technique is the L.O.C. method," says Porsche. "This stands for liquid–like water–, oil of your choice, and a cream of your choice to lock in the oil and water."
If you're interested in trying out the Curly Girl Method for yourself, shop the below products that are all curly girl-approved.
This content is created and maintained by a third party, and imported onto this page to help users provide their email addresses. You may be able to find more information about this and similar content at piano.io