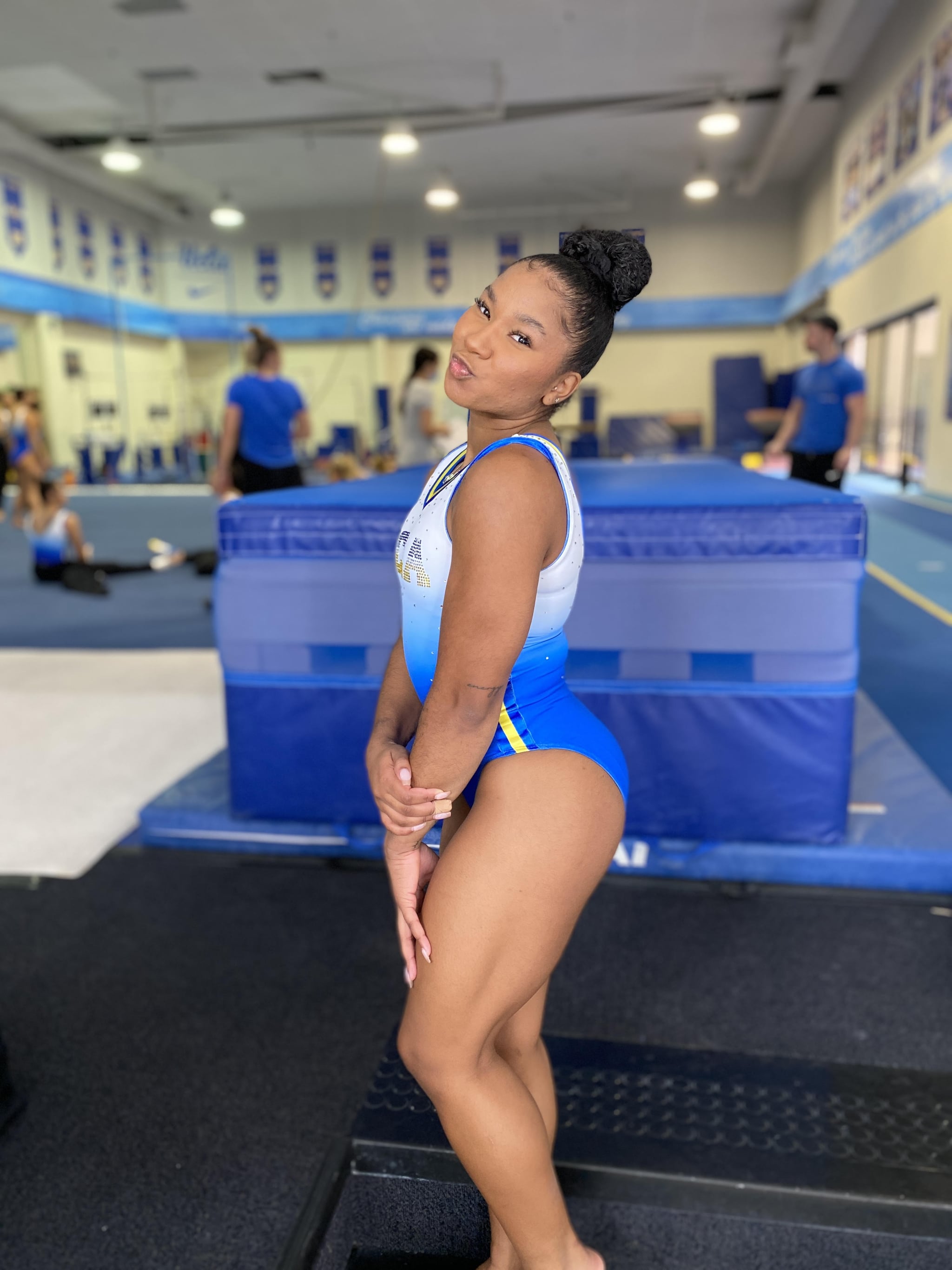 Image Source: Courtesy of Liza David / UCLA Athletics
Olympic team silver medalist Jordan Chiles, who just returned from a successful nationwide tour, is finally stepping into her next chapter as a freshman with UCLA gymnastics. Her very first practice took place over the weekend, and Chiles is proving she's ready to make the transition into perfect-10s and college salutes (the fun way that many NCAA gymnasts present to the judges at the conclusion of their routines with their hands raised and backs arched in exaggerated fashion).
Chiles told POPSUGAR in previous interviews that she may be incorporating the super-hero themes she's known for, as well as some popular music, into her floor routine. You can expect her performances to be less packed with difficulty since the collegiate side of the sport is more-so about quality of skills, but you can bet she'll bring the heat regardless.
Watch Jordan Chiles's First UCLA Gymnastics Practice
In UCLA gymnastics's video above, you'll see bits and pieces of what's to come from Chiles: a double back layout on floor, a cool beam mount that showcases her strength and flexibility, some release moves on bars (a piked Tkatchev directly into a Pak, to be exact), and a Yurchenko double full vault. She's all smiles here!
Chiles joins the likes of standout gymnasts Margzetta Frazier (senior), Chae Campbell (sophomore), Sekai Wright (senior), Canadian Olympian Brooklyn Moors (freshman), US Olympic team alternate Emma Malabuyo (freshman), and more. You can watch Chiles and her UCLA teammates debut their routines at the Meet the Bruins event on Dec. 17 at 7 pm PST.