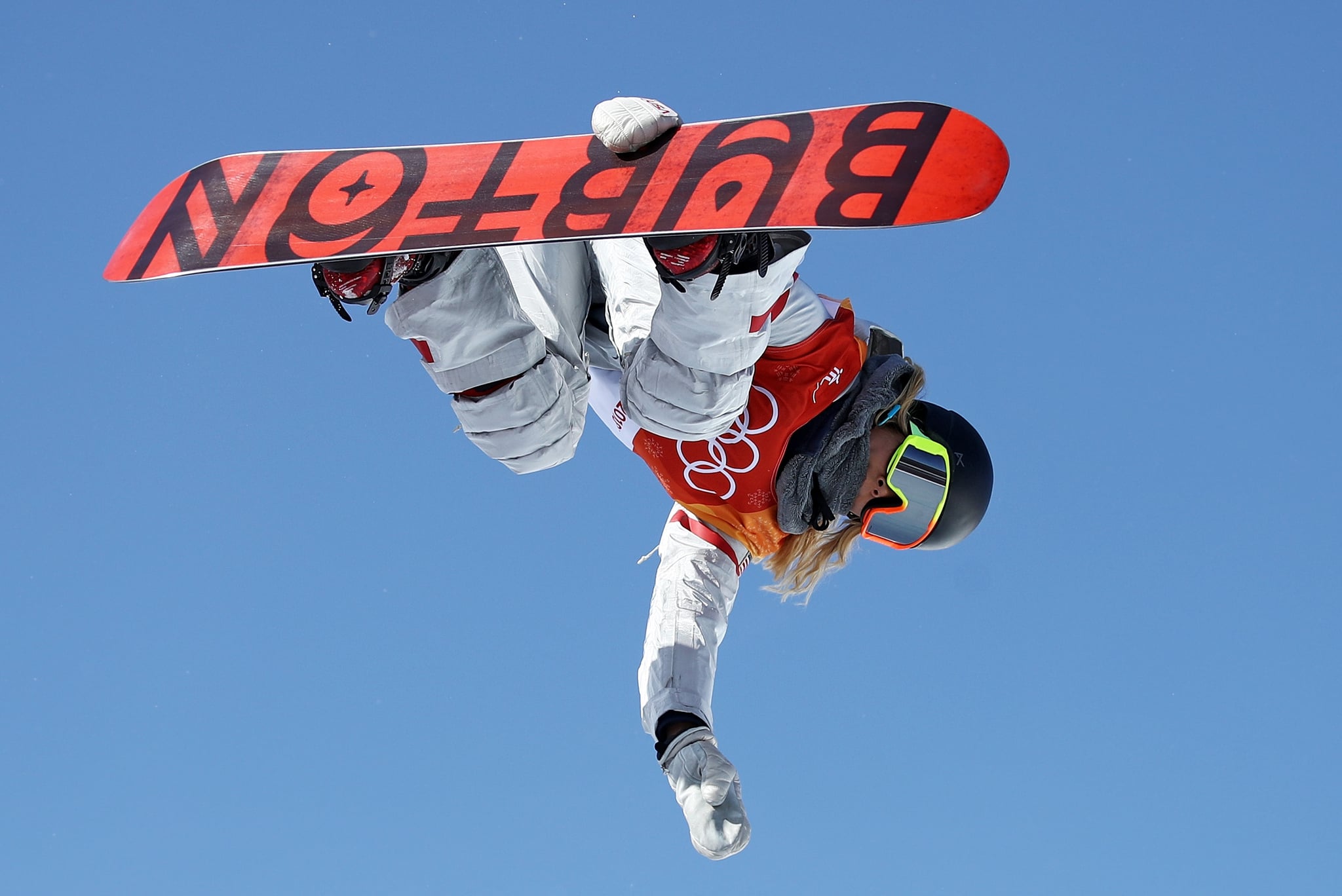 We're just a few months away from the official kickoff of the 2022 Winter Olympics in Beijing, and, of course, we've already bookmarked the Olympic snowboarding schedule. Home to superstar athletes like Chloe Kim and Jamie Anderson, the snowboarding competition will include a total of 11 events, including the first-ever mixed team snowboard cross event. With the opening ceremonies right around the corner, now's the perfect time to start familiarizing yourself with the sport's scoring system and lingo — what is a pretzel trick, anyway? — as well as the equipment.
As we've learned from other winter sports, equipment can make or break an athlete's chance at standing atop the Olympic podium. In snowboarding, every piece of equipment matters, right down to the athlete's choice of hand protection, which is why you'll see many wearing mittens, instead of fingered gloves, during competition. For snowboarders, this decision is more about comfort than mobility.
Snowboarding is one of the few sports where having a wide range of motion in the hands and fingers isn't key to an athlete's success. Compared to alpine skiing, snowboarders use their hands very infrequently, so gloves that allow for dexterity aren't an absolute necessity. Yes, Olympians need to be able to grab the nose or tail of their board during different flips, twists, and tricks, but it's not the same as, say, slalom, where skiers need to have a firm grip on their poles throughout the race or risk losing control.
For this reason, many Olympic snowboarders choose to wear mittens because it allows their fingers to generate more heat than they would if they were separated. Additionally, slipping mittens on and off is a lot faster than taking off a pair of gloves, which makes fastening and unbuckling boot bindings and adjusting other equipment, like a helmet, much easier.