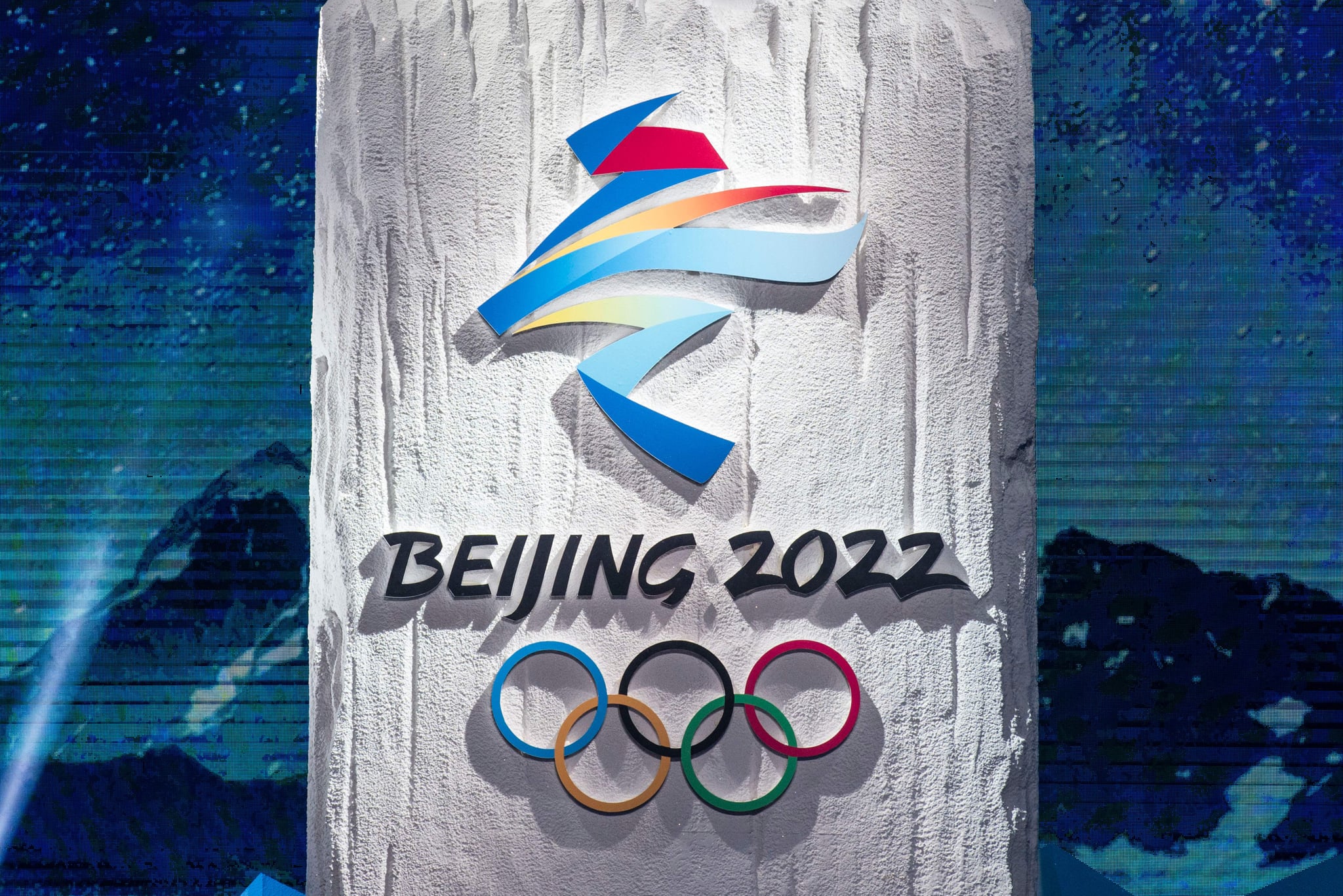 The Biden administration hopes to send the People's Republic of China (PRC) a firm message with its decision to not send government officials to the 2022 Winter Olympics in Beijing. Following recent indications from the president, Jen Psaki confirmed in a Dec. 6 press conference that the United States would forgo its usual diplomatic presence in protest of human rights abuses in China. "We will not be contributing to the fanfare of the Games," the White House Press Secretary said.
"It cannot be business as usual."
Psaki told reporters the decision was made in response to the ongoing oppression of Uyghurs and other Muslim groups in Xinjiang, which has been declared a genocide by a number of nations, including the United States. "This is just an indication that it cannot be business as usual," she said. "Not sending a diplomatic delegation sends that message."
Though diplomats and officials will not be present, Team USA will still compete in the upcoming Winter Games. "I don't think we felt it was the right step to penalize athletes who have been training, preparing for this moment," Psaki said. "The athletes on Team USA have our full support. We will be behind them 100 percent as we cheer them on from home."
The news comes shortly after the International Olympic Committee held two video calls to confirm the safety and wellbeing of Chinese tennis player Peng Shuai, who disappeared from the public eye after accusing a retired government official of sexual assault. Prior to the IOC's second call with Shuai, the Women's Tennis Association suspended its tournaments in China. WTA Chairman and CEO Steve Simon said at the time, "While we now know where Peng is, I have serious doubts that she is free, safe and not subject to censorship, coercion and intimidation."
No other nations have announced plans to take a similar stance against the PRC, although the Biden administration's decision does bear considerable influence. Following the news, Chinese Foreign Ministry Spokesperson Zhao Lijian described the diplomatic boycott as "grandstanding" and "outright political provocation." He said, "If the US side is bent on going its own way, China will take firm countermeasures."
The 2022 Winter Olympics will run from Feb. 4 to Feb. 20, followed by the Winter Paralympics from March 4 to March 13.