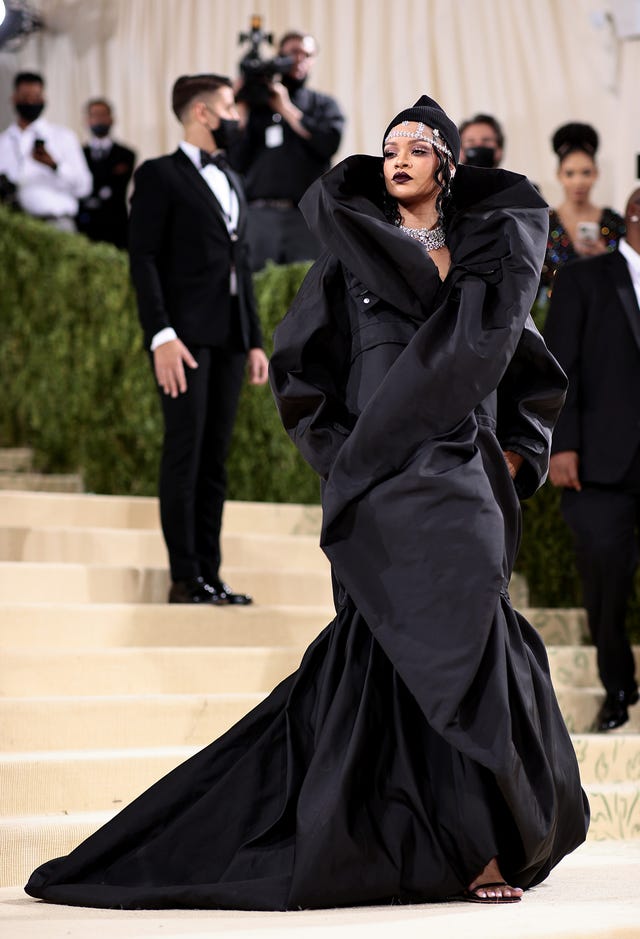 Dimitrios KambourisGetty Images
After selling out nearly immediately when it launched in August, Rihanna's fragrance, Fenty Eau de Parfum, has finally restocked. While her die-hard fans have been itching to try the perfume, the timing of its re-release couldn't be more perfect. As the Holiday season fast approaches, you can finally get your hands on one of those amber bottles. Gift it to someone you love (or keep it for yourself!)
I'm not the easiest person to please when it comes to fragrances, but as always, Rihanna has knocked this one out of the park. It's my instinct to look through fragrance notes and judge them, thinking, It has a base note of leather, not my thing. Fenty's Eau de Parfum is a mix of notes that on the surface, don't seem to go together. Floral rose and geranium are mixed with tangy tangerine and sweet coconut. There's musk, incense, and blueberries. And to top it all off, none of these are categorized in the typical top note, heart note, and base note structure.
So I truly had no idea what to expect when I finally got my first whiff of the perfume. Would it be fruity? Spicy? Floral and fresh? The first thing that hit my nose was vanilla, closely followed by the tangerine and some of the florals. I was expecting something fresh and subtle, but the fragrance was full-bodied and warm, almost a little too much for me, in the summer heat.
Now that the weather has cooled down, scarves are getting wrapped around more necks, and hats are jammed over our hairstyles, I want nothing more than to wear this fragrance every day. There's something sensual about the mix of notes: a little mystery, not revealing too much (but just enough).
There's no telling how long the fragrance will stay in stock this time, but if you're looking to get the perfume of the season, Fenty Eau de Parfum will not disappoint.
This content is created and maintained by a third party, and imported onto this page to help users provide their email addresses. You may be able to find more information about this and similar content at piano.io