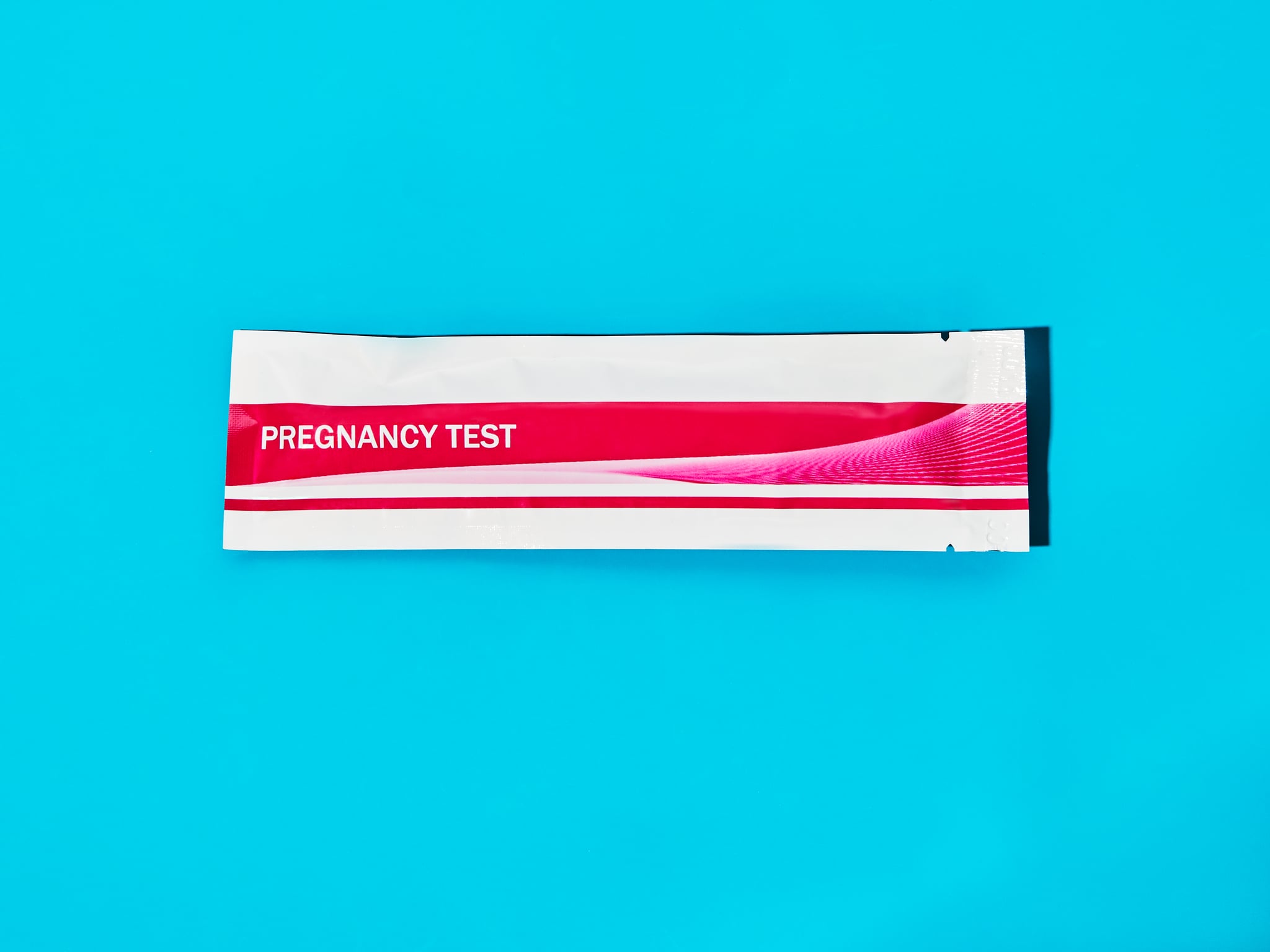 On April 12, FDA Acting Commissioner Janet Woodcock, MD, said the agency would temporarily stop enforcing the requirement under Risk Evaluation and Mitigation Strategy (REMS) guidelines that mifepristone, the first drug in a two-drug regimen taken for medication abortion, be dispensed by a doctor. For the remainder of the COVID-19 pandemic people can receive it by mail, though there are still limitations depending on where you live.
This decision offsets a January Supreme Court ruling to keep the distribution restriction in place. The FDA's Center for Drug Evaluation and Research evaluated telemedicine abortion studies that it felt did not show "increases in serious safety concerns (such as hemorrhage, ectopic pregnancy, or surgical interventions) occurring with medical abortion as a result of modifying the in-person dispensing requirement during the COVID-19 pandemic," Dr. Woodcock's letter reads.
Colleen McNicholas, DO, obgyn and Chief Medical Officer at the Planned Parenthood of the St. Louis Region and Southwest Missouri, explained to POPSUGAR that whether you had to actually take the first drug in the health center or doctor's office, or you could instead go pick it up and then bring it home with you, completely depended on state law. The American College of Obstetricians and Gynecologists (ACOG), which was among one of the groups who sued to suspend the distribution requirement, wrote in a statement that mifepristone has proven to be a "safe, effective medication," and that in-person dispensing during the pandemic was dangerous and burdensome, especially for those hit hardest by the pandemic including low-income communities and communities of color.
The Guttmacher Institute estimates that in 2017, 39 percent of abortions were medication abortions, and it estimated that among abortions that happened within a 10-week gestation window, medication abortions accounted for 60 percent that year. Ahead, find out more about medication abortions.
How Do Abortion Pills Work?
The FDA first approved mifepristone, known as Mifeprex, in 2000, and it is ordered, prescribed, and dispensed by a qualified healthcare provider up to 70 days — or up to 77 days in some cases — of pregnancy (the FDA decision from April made it easier for mifepristone specifically to be distributed by mail). Then, as approved by the FDA, a different pill, misoprostol, is taken 24 to 48 hours after taking Mifeprex in the location of your choice, meaning it can be administered at home.
How you qualify for a medication abortion pill will depend on where you live, but in terms of gestation, Dr. McNicholas explained, the FDA approved the medication through 70 days of gestation, and the medical community has since developed and supported use up to 77 days.
Dr. McNicholas said mifepristone stops a pregnancy from progressing because it blocks progesterone, one of the hormones that holds the pregnancy to the uterus. Misoprostol then causes the uterus to contract and results in cramping and bleeding that expels pregnancy tissue, which usually starts in one to four hours. According to Planned Parenthood's national website, a person may also feel the following side effects:
Upset stomach and vomiting
Diarrhea
Mild fever
Tiredness
Heavy bleeding with large clots
Dizziness
Nausea and slight bleeding may begin after taking mifepristone, though it's not common. Expelling the pregnancy tissue can usually last five hours or longer, and the cramping may persist for a few days. Planned Parenthood noted that if you don't have any bleeding within 24 hours of taking misoprostol, you should call your doctor. You'll have a followup appointment a week or two after the medication abortion, which Melissa Grant, COO of abortion and reproductive health service provider carafem, told POPSUGAR can happen virtually (after checking in about symptoms, providers may later ask you to take a home pregnancy test to confirm a negative test result).
How Effective Is the Abortion Pill?
According to Planned Parenthood, if you are eight weeks pregnant or less, a medication abortion works about 94 to 98 percent of the time. For people who are between 10 and 11 weeks pregnant, it's about 87 percent effective. Though rare, if the abortion doesn't work and you're still pregnant, you may need additional medication or to go for an in-clinic procedure. Complications from medication abortion are also rare but could include pregnancy tissue left in the uterus, infection, allergic reaction, blood clots in your uterus, and too much bleeding. Call your doctor if you feel sick more than 24 hours after taking misoprostol.
Both Grant and Dr. McNicholas wanted to stress that mifepristone and misoprostol used for medication abortion are not only effective but safe. "It's really important that regardless as to whether we're in a pandemic or not, that people, particularly in a country as advanced as the United States, should be able to have access to the health care that they want, that they are medically eligible for, and that they deserve," Grant said. "The additional barriers do nothing to make it safer and, if anything, actually delay appointments, increase costs, and create more stress and strife for the people in the situation."
Where Can You Get Abortion Pills?
Typically, you get these pills from a doctor's office or clinic such as Planned Parenthood or carafem. Grant suggests using the National Abortion Federation as a resource where you can find a list of accredited providers from across the country. Some doctors will give mifepristone to you in their office and then write a prescription for misoprostol to pick up at a pharmacy separately, or they might have misoprostol at their disposal already and send you home with it; for the duration of the pandemic, it should be easier for many to get both sent to you via mail or through a mail-order pharmacy.
The cost varies and also depends on many factors like the facility you go to, state law, other tests you may need to get before or after your medication abortion, and insurance coverage. However, she noted that the national average for medication abortion through a private office is usually between $400 to $450. People who choose to purchase the pills virtually, she said, tend to pay a reduced cost.
The FDA's decision opens up the opportunity for a medication abortion process that is entirely done virtually, such Abortion on Demand and Aid Access. Carafem offers video consultations, too, in some states for medication abortions. Plancpills.org offers help to finding medication abortions by state as well.
Carafem participated in the TelAbortion Study, which was sponsored by reproductive health nonprofit Gynuity Health Projects, used telemedicine for medication abortions, and sent these drugs through the mail. It completed enrollment at the end of September. "We did this primarily because we serve a large number of rural clients, particularly in the south and in the midwest, who are traveling great distances to receive medication abortions," Grant said. Additionally, carafem launched a virtual health care assistant, fittingly named Cara, earlier this year to act as a 24-hour support service.
A Win, but Not a Complete Victory For Medication Abortions
"When we have big federal wins like this, where the FDA is approving access, that access gain isn't appreciated for everybody equally."
Though the FDA's decision in April was a win for abortion access, obstacles on the state level remain. For example, on Dec. 2, Texas narrowed the window in which doctors are allowed to prescribe abortion pills from 10 weeks of pregnancy to seven weeks, and specifically forbade doctors from sending abortion pills through the mail. Doing so is now a felony (note: pregnant people are not considered liable). Additionally, laws in 19 states total already prohibit medication abortions from taking place virtually because they require clinicians be physically present when the medication is administered.
"The rules and regulations that guide abortion care unfortunately oftentimes sit squarely in the political realm and not just in the medical and scientific realm," Dr. McNicholas said. "When we have big federal wins like this, where the FDA is approving access, that access gain isn't appreciated for everybody equally."
Grant noted that abortion is not an uncommon experience (the abortion rate in 2014 was one in four by age 45), adding that untended pregnancies are often complicated by financial instability and inadequate access to healthcare. "It's important that people have safe options that are respectful of their own personal needs, their own personal belief systems, if they decide that they want to have an abortion," she said. "Whether you prefer to have your abortion at home with a pill, in the clinic with medication, in the clinic with a procedure and maybe additional pain killer, these are all legal, safe options the patient themselves should be able to choose."
Image Source: POPSUGAR Photography / Matthew Kelly