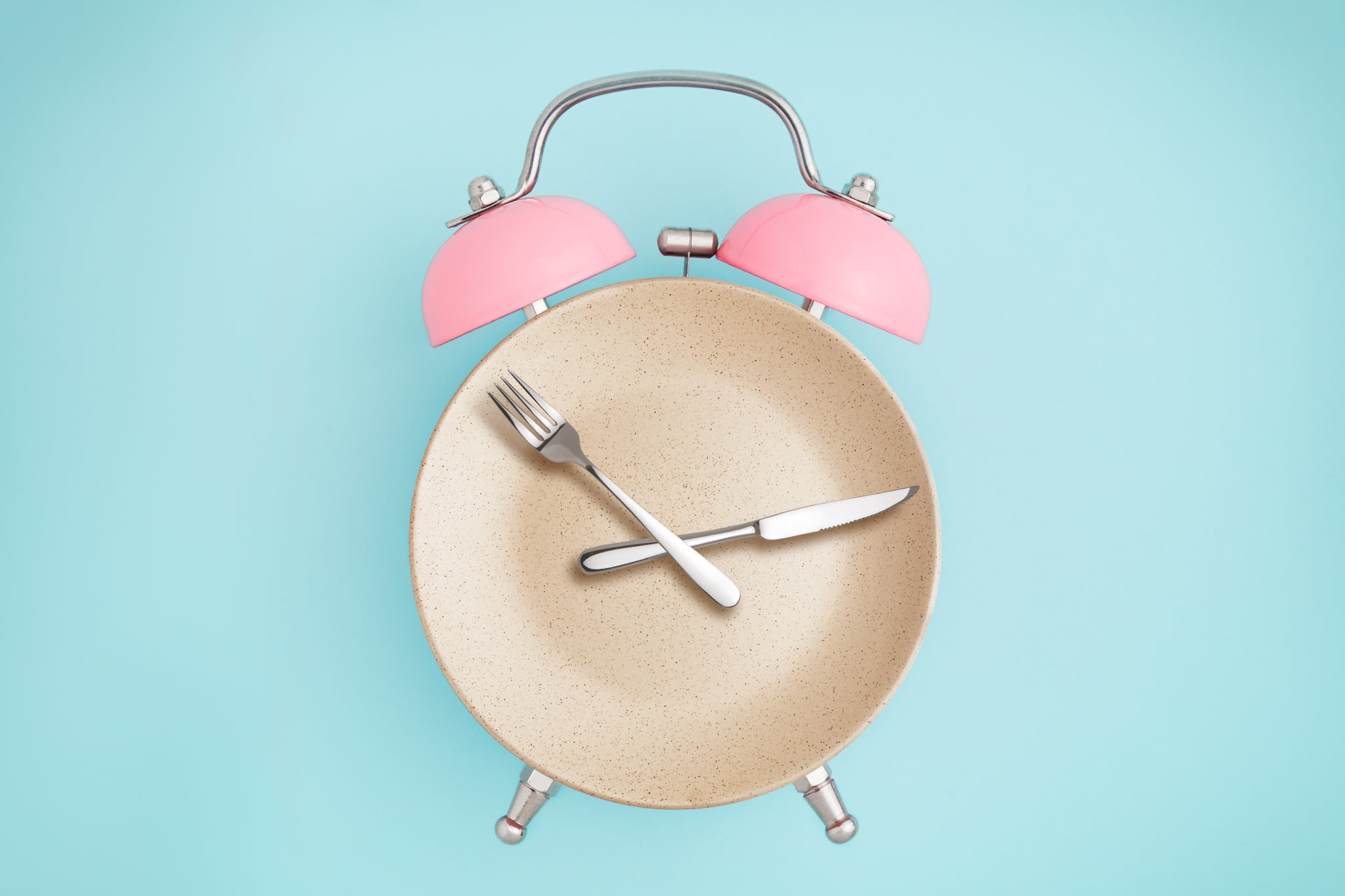 Intermittent fasting is a touted by influencers and celebrities as a reliable weight-loss method, but researchers recently put its effectiveness to the test. Scientists from the Health and Lifestyle Research Unit at Queen Mary University of London conducted a year-long study of 300 adults classified as obese (a BMI of 30 or greater) with comorbidities (other health conditions), to determine the efficacy of the 5:2 Diet. The findings were published in the journal PLOS One.
How Does the 5:2 Intermittent Fasting Diet Work?
On the 5:2 Intermittent Fasting Diet (aka The Fast Diet) participants eat as they normally would for five days of week. Then, on two nonconsecutive days, they either fast or eat about 500 calories a day. The diet is supposed to result in weight loss, improved digestion, and increased energy.
Who was in the 5:2 Intermittent Fasting Diet Study?
The 300 participants in the study were separated into groups, 200 who went on the 5:2 diet and 100 who didn't. Out of the 200 participants on the 5:2 diet, 100 (5:2G) met once a week for group-support, weight-loss-advice sessions where they were able to connect with other participants on their journeys in a adviser-moderated environment. The other 100 on the 5:2 diet (5:2SH) were given a "leaflet" and a 20-minute session on how to follow the 5:2 diet. Lastly, the control group of 100 (SBA) were given British Heart Foundation guides on weight loss and a 20-minute session with an adviser on how to interpret the guides given to them.
What Were the Results of the 5:2 Intermittent Fasting Diet Study?
By the end of the study, researchers found that 18 percent of people in group 5:2SH lost at least 5 percent of their body weight, while 15 percent of people in SBA also lost at least 5 percent of their bodyweight. Both of these groups also gave their plans "positive ratings," but those who were in group 5:2SH had a larger amount of positive ratings than those in SBA. As for group 5:2G, they "generated a greater weight loss at 6 weeks, but by one year, the difference was no longer significant."
Since both 5:2 intermittent fasting groups and the nonfasting group had similar results, researchers concluded that the 5:2 diet isn't extraordinarily better than a regular diet and exercise routine, but it might be an easier way for people to find their calorie deficit and reach their weight-loss goals.