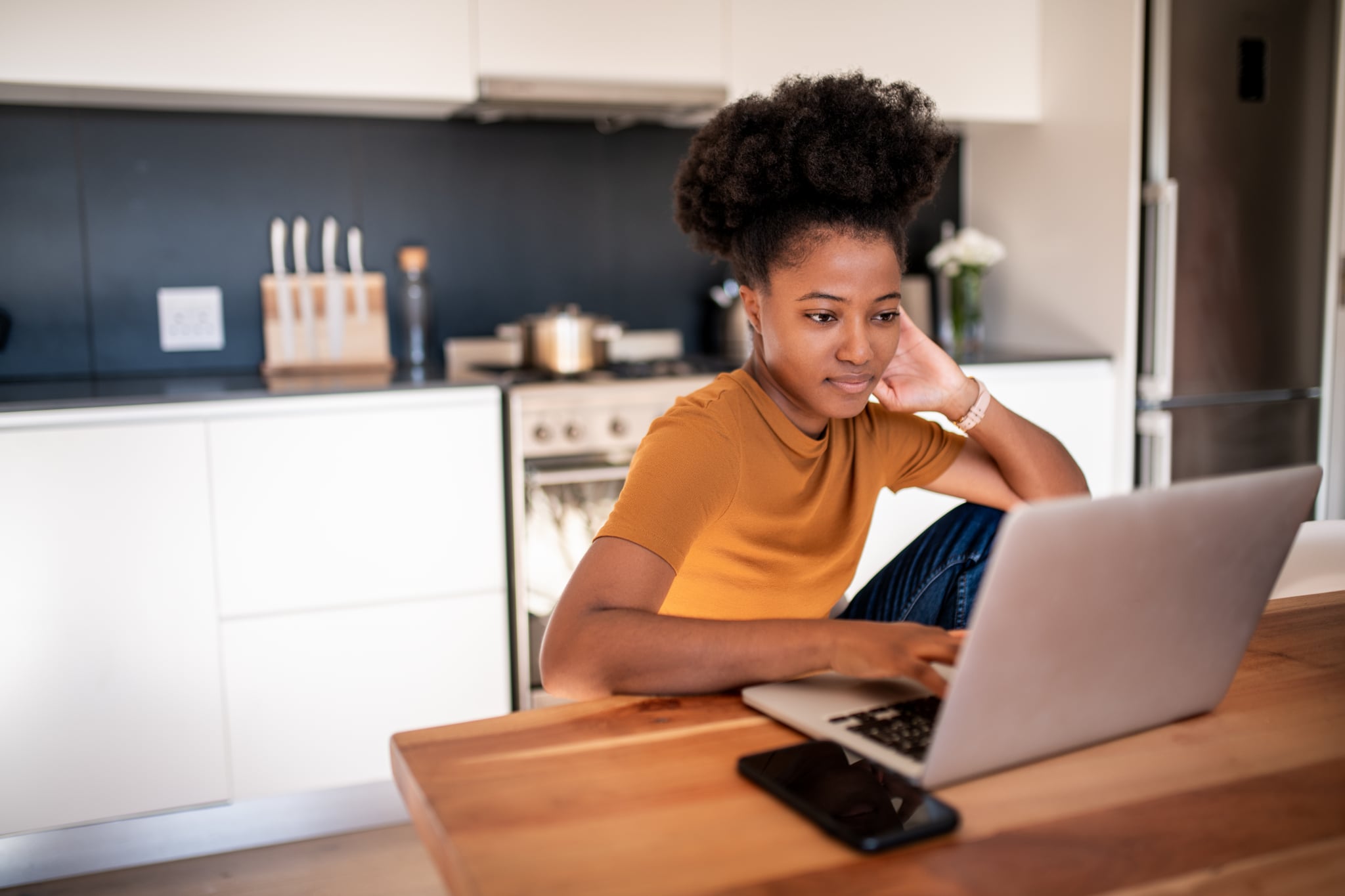 Therapy wasn't always a topic of public conversation, but in the age of memes, TikToks, and hashtags, the idea of going to therapy is finally being normalized. If you've decided that you too could benefit from seeing a therapist — and who couldn't? — but you're not sure exactly where to start in finding one, you've come to the right place.
You'll be sharing your vulnerabilities with this person, so you don't want to choose just any therapist. Like choosing a partner, you should vet prospective therapists to make sure they're a good fit. But what questions should you ask? What are some red flags to look out for? How do you know if they're "the one"? We asked two licensed therapists for some tips that can help in your search.
1. Think about your most basic therapy needs.
In order to choose the right therapist, you first need to understand what "right" means for you. Think about why you're seeking therapy and what you need from a therapist, and write it down. Do you need a listening ear? A nonjudgmental voice of reason? A person who will empathize with your struggles and help you find practical solutions? Someone who will hold you accountable? Do you prefer virtual sessions or meeting in person?
Your answers to these questions will tell you what qualities to look for in a therapist. Once you've found some options, "ask potential therapists for a 15-minute phone or Zoom consultation," said Andrea Gutiérrez-Glik, LCSW, a therapist in St. Louis who specializes in treating trauma in women and queer and trans folks. "A lot of therapists are willing to meet before a first session to make sure it's a good fit." Take this opportunity to get acquainted before making a decision.
2. Make sure they're culturally competent.
The way we see the world and relate with others is often influenced by our background and experiences, and certified therapists, while trained professionals, are no different. Think about the aspects of your identity that make you who you are — such as your race, gender identity, sexual orientation, or religious beliefs — and look for a therapist who you feel could relate. Seeing a therapist who understands and respects your culture may make it easier for you to open up.
"What I have discovered is that more and more of my clients that come to me are saying, 'I wanted somebody who looks like me. I wanted somebody who I felt like would get it. I wanted someone who I felt like could understand where I was coming from,'" Tammy von Nordheim, LMSW, CAMS, CTAS, owner of Growth and Wellness Therapy Center in Atlanta, told POPSUGAR.
3. Dig deeper into their experience.
Therapists often specialize in treating certain conditions or populations. For example, some therapists may have years of experience working with couples or families, while others may specialize in specific issues, such as abuse or trauma. If you're part of the LGBTQ+ community, you may want a therapist who has experience working with queer or trans folks, who face unique challenges.
Again, you may want to choose a therapist you can connect with on a more personal level. "There are so many LGBTQ+-identified therapists out there in the world now! If you need to see a queer or trans person to feel fully understood, that is valid," Gutiérrez-Glik said. "Ask your therapist how they identify, or look on their profile to see if they are out. If you can't find someone in your area who is also queer, it is OK to ask a lot of questions before meeting to make sure you will not spend your sessions educating them."
4. Consider the costs.
Therapy can be relatively expensive, but don't let that deter you. Check with your insurance provider to see if therapy is covered as part of your benefits. Depending on your plan, insurance may cover the full cost of your sessions or only a small portion. If out-of-pocket costs are a concern, remember that some therapists don't accept insurance at all — so make sure you have the complete financial picture before booking your first appointment.
If you're finding that therapy is too far out of your budget, look for a therapist who offers sliding-scale fees, which vary based on a person's income. If you're employed, find out if your workplace offers any employee assistance programs that help provide access to therapy.
5. Watch for red flags.
When researching therapists, have a list of dealbreakers at arm's reach. What exactly should you consider a red flag? Von Nordheim gave one example, and that's to be wary of a therapist who doesn't ask many questions about you during a consultation before trying to take you on as a client. "Another red flag would be if a therapist is constantly putting their own personal ideas and thoughts on you — like you should think like them — especially if they're not validating you in the process," von Nordheim explained.
Any obvious lack of experience should also be a red flag, especially if you're BIPOC, LGBTQ+, or disabled and a therapist acknowledges that they have never worked with someone from those communities. "It could mean you will spend a lot of your time not being understood or needing to educate," Gutiérrez-Glik told POPSUGAR. So be sure to ask about their experience during that initial consultation to gauge whether they have the capacity to help you.