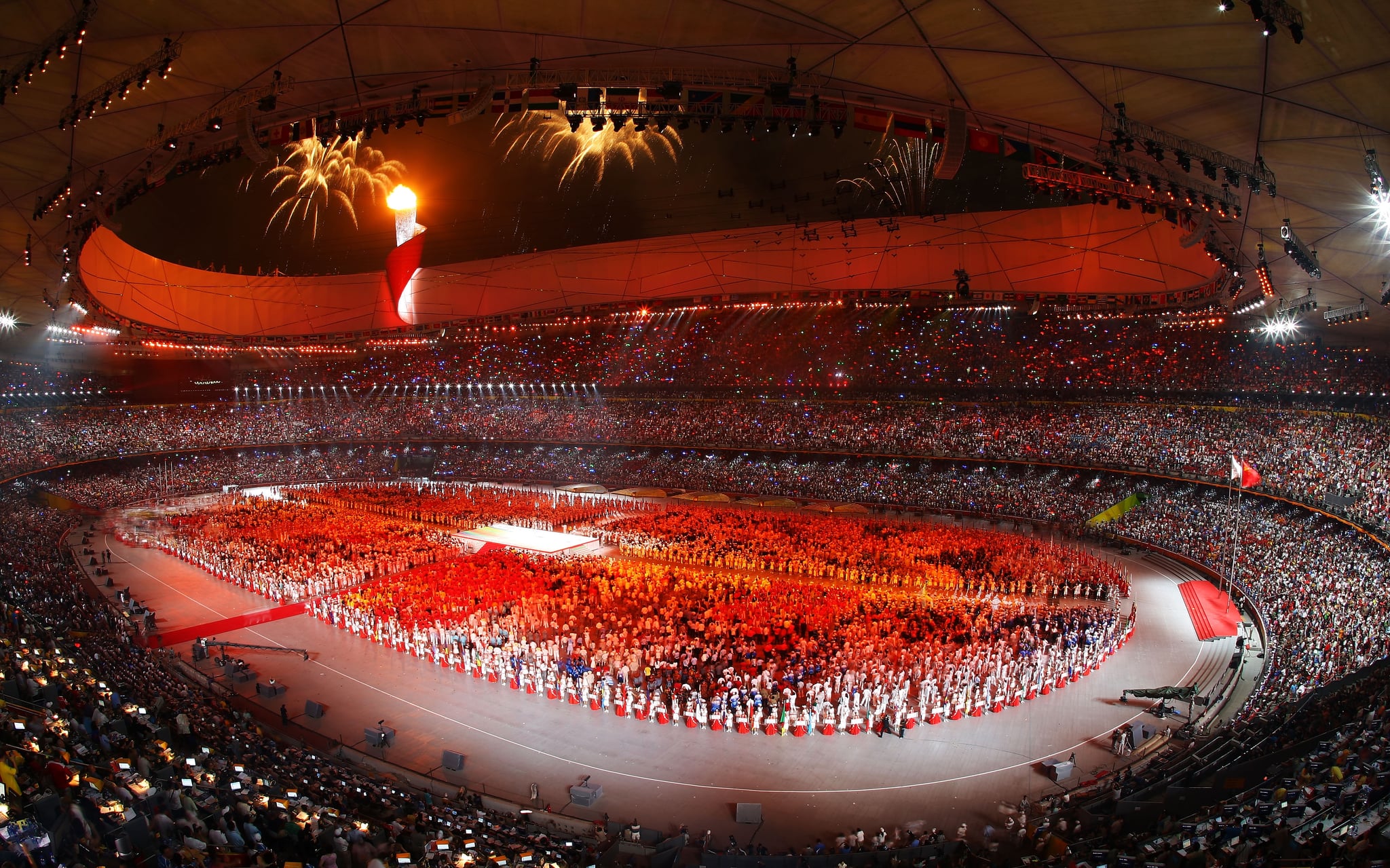 The opening ceremonies of the 2022 Winter Olympics in Beijing will be something of a reset; a "back to normal" (at least a little bit) after an unusual and scaled-back Olympics in Tokyo in 2021. It's always a great opportunity for the host country to put on a big show, and this one will mark a major Olympic milestone, as Beijing becomes the first city in history to host both a Summer and Winter Olympics. Although a few events technically start before the opening ceremony, the rest of the Games formally get underway on the evening of Friday, Feb. 4.
Unlike 2021's opening ceremony for the Summer Olympics in Tokyo, spectators will be present at the opening ceremony in Beijing — but there's a catch. Due to the ongoing efforts to slow the spread of COVID-19 and its variants, only spectators from mainland China will be allowed, and only if they meet COVID-19 safety guidelines.
For international fans, however, there will still be plenty of ways to watch the opening ceremony at home. The exact time of the ceremony has not been confirmed, but it typically starts at 8 p.m. local time, given recent Olympic history. That would mean that the ceremony starts at 8 a.m. on the morning of Friday, Feb. 4, for viewers on the East Coast. Beijing is exactly 12 hours ahead of the Eastern time zone in the US.
While TV broadcast plans will be confirmed closer to the official start of the Olympics, NBC usually has live coverage, both on TV and streaming, of the opening ceremony, then also reairs it in primetime, especially for Olympics where the time difference is so enormous. Most likely, this will mirror coverage throughout the Games, with many events doubling up with availability for live streaming as well as primetime reairings for marquee events.
As per usual, the details of the opening ceremony are being kept a closely guarded secret. The official theme for the Beijing Olympics is "Together For a Shared Future," so it's likely the performances during the opening ceremony will reflect that in some way. We won't know the full scope of what's planned until February, but it's sure to be a memorable show!