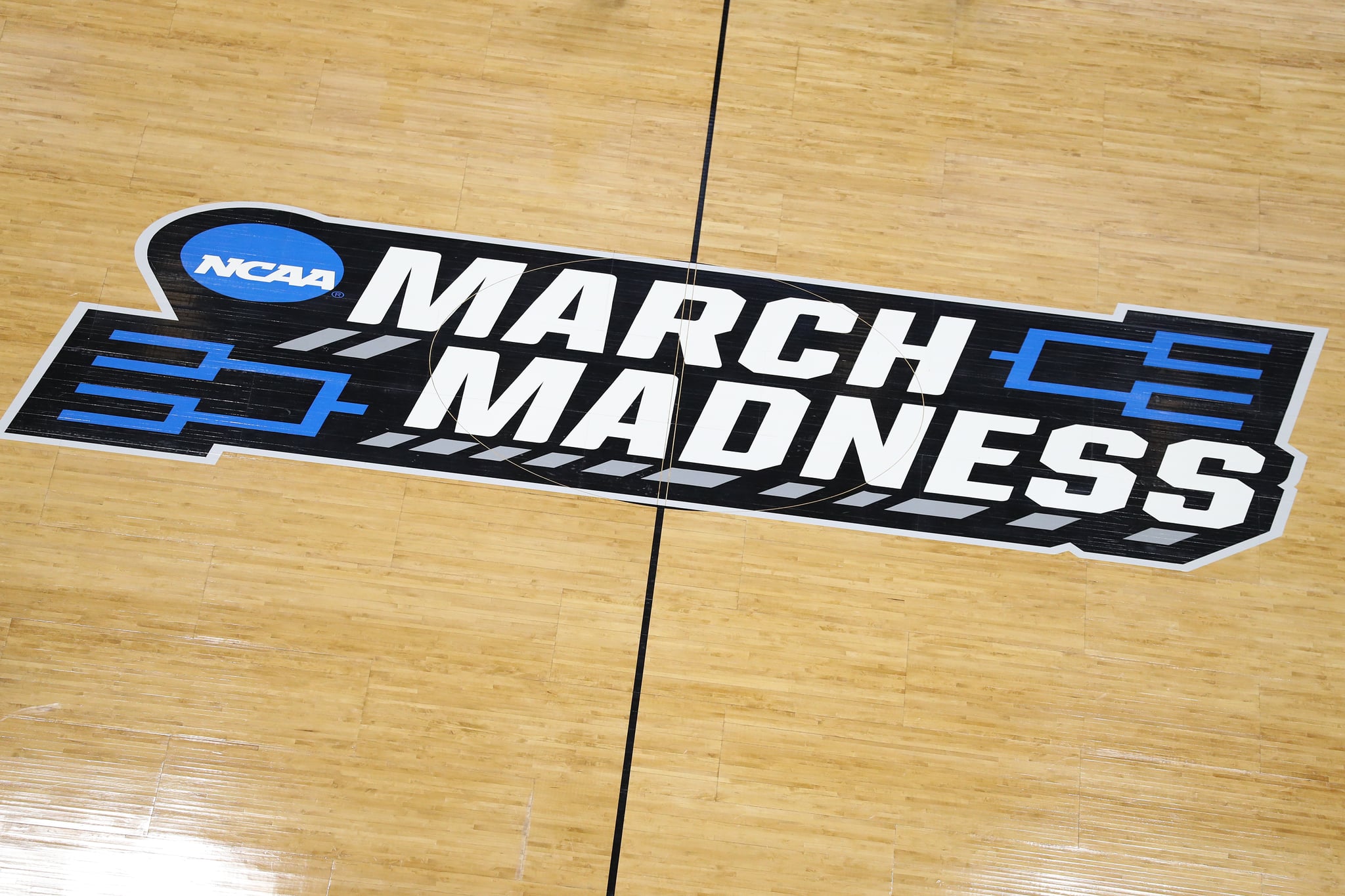 Inequities between the NCAA Division I women's basketball and men's basketball championship tournaments this year especially were outright atrocious — there's no sugarcoating it. Remember the weight room fiasco where a single stack of dumbbells on the women's side was supposed to suffice, compared to a legitimate setup for the men's teams? (As my editor said, "I had a better setup in my 400 square-foot apartment.") It took national attention and public outrage for this disparity to be remedied, but even still, inequities remained, NBC Sports reported, in areas such as food, the type of COVID tests used (PCR versus rapid antigen), swag bags, and branding.
Now, following recommendations from an external review of gender equity issues in these championship tournaments by law firm Kaplan Hecker & Fink LLP, the NCAA has announced that "March Madness" marketing and branding will be used for the women's tournament in addition to the men's starting in 2022. So, some current NCAA players like Azzi Fudd and Sedona Prince will get to play under the lucrative glow of "March Madness" while members like Sabrina Ionescusu and A'ja Wilson moved on to the WNBA without seeing this progress and shift in recognition the college ball they played deserved.
Over the years, "March Madness" branding across TV and social media has been tied to, and reserved for, the men's tournament alone. In 2021, for instance, you saw this branding on the men's courts, but women's courts in early rounds of their respective tournament did not display official logos or branding, and venues that displayed branding said plainly, "Women's Basketball," NBC Sports reported. The NCAA even denied use of the "March Madness" branding when at least one request was made in recent years from executives on the women's side, according to The Wall Street Journal, who also wrote that, in reality, "trademark registrations for the phrase allowed its use for both men's and women's tournaments."
Lynn Holzman, NCAA vice president of women's basketball, said in a statement: "Women's basketball has grown tremendously over the past several years, and we remain focused on our priority of enhancing and growing the game. The brand recognition that March Madness carries will broaden marketing opportunities as we continue that work to elevate the women's basketball championship."
Additionally, the NCAA announced that budgeting for both the men's and women's championships will start over each new period instead of being adjusted from the previous period in order to "show where justifiable differences in the allocation of championship financial resources exist and are appropriate, with an eye toward increasing opportunities for planning collaboration and cross-promotion, as well as making the two championships more financially equitable."
Tennis icon and champion of equity across sports Billie Jean King pointed out via Twitter that this is a step in the right direction — and she's right — however, a press release from the NCAA states that it's unknown how exactly the "March Madness" brand will be incorporated into the women's tournament beginning in 2022. Details are still in development.
Image Source: Getty / Patrick Smith