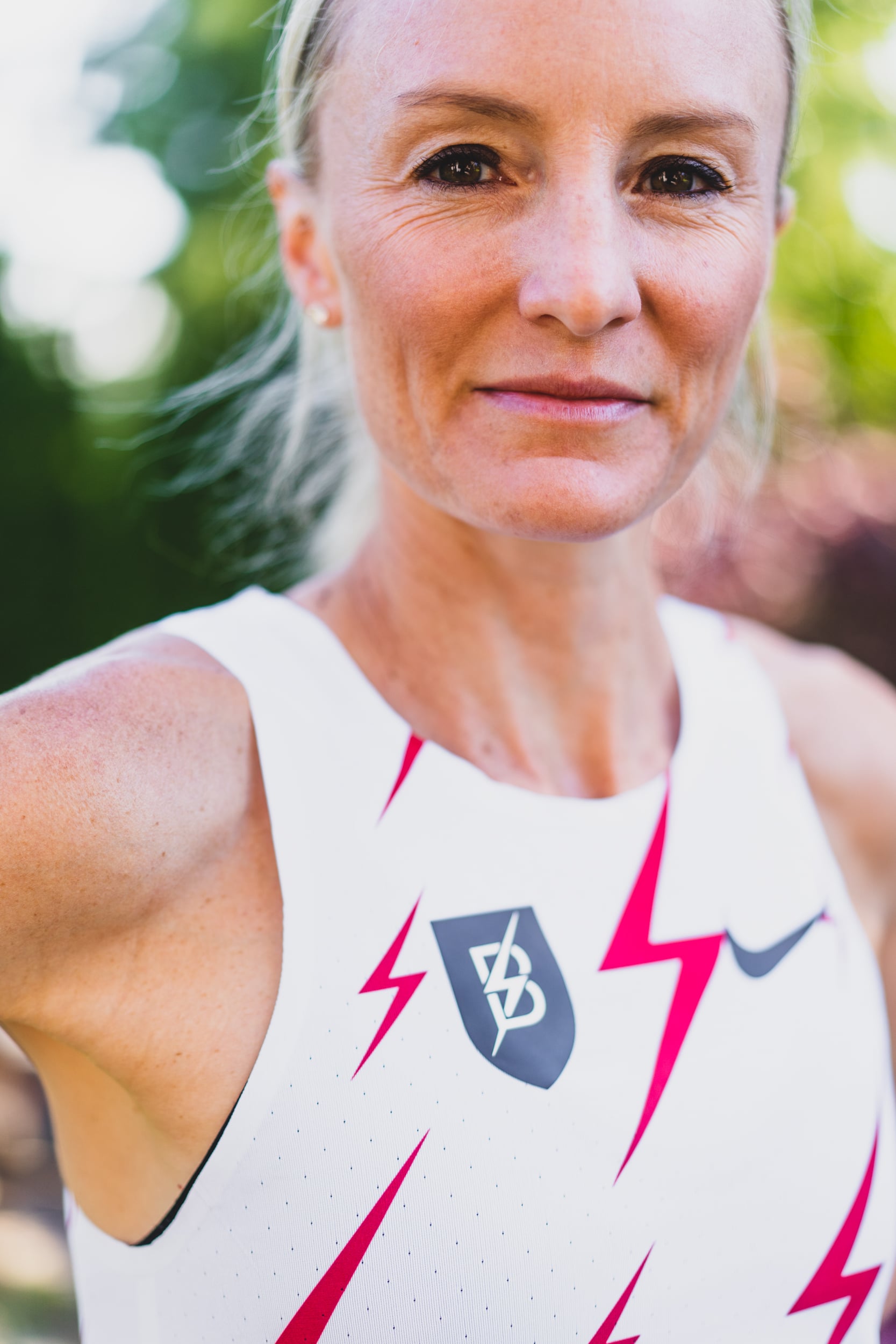 When Olympic medalist and 2018 NYC Marathon champ Shalane Flanagan retired in 2019, she had no intention of abandoning the running world completely. While she recovered from intensive knee surgery and raised her newborn son, Jack, she also coached the Bowerman Track Club to some great heights: the team was a strong presence at the Tokyo Olympics this summer, where its athletes took home two medals.
Now, Flanagan is plotting to lace up her own racing shoes again with something she's calling Project Eclipse. The 40-year-old running legend plans to complete all six major marathons — that's Berlin, London, Chicago, Boston, Tokyo, and New York City — this fall. The races are taking place in a span of just seven weeks this year due to scheduling changes around the pandemic, making it an even more exceptional challenge than it usually would be. (Full disclosure: I myself am running the Chicago marathon with support and training from the Nike team.)
Flanagan says that when the condensed marathons schedule came out, she knew it presented a unique opportunity."I was like, this is incredible! Someone should do all of them this fall! And I thought, 'Why wouldn't I?' It's always been a bucket list item for me to do all of them," Flanagan told POPSUGAR. "I had to kind of assess, can I do that? I'm retired, and I'm a coach, and a mom, and I've had two knee surgeries. So I just was like, I don't know if I'm capable of it, but I really want to have a goal again."
"I feel the most beautiful and the most confident when I'm running: when I'm working out and I'm sweaty and I'm hurting, I feel the best about myself."
While Flanagan aims to run each of her half-dozen marathons in less than three hours — a super-fast time for mere mortals, but far slower than the 2:22:48 she ran to win the New York City marathon — the reasons behind Project Eclipse are bigger than a finish time. Flanagan said she struggled with depression while recovering from surgery, and that the idea of chasing a new goal and getting back to running for herself was invigorating. And while Flanagan insists Project Eclipse isn't a prelude to a return from retirement, she does hope it can inspire other girls, women, moms, and athletes recovering from injuries to chase their dreams.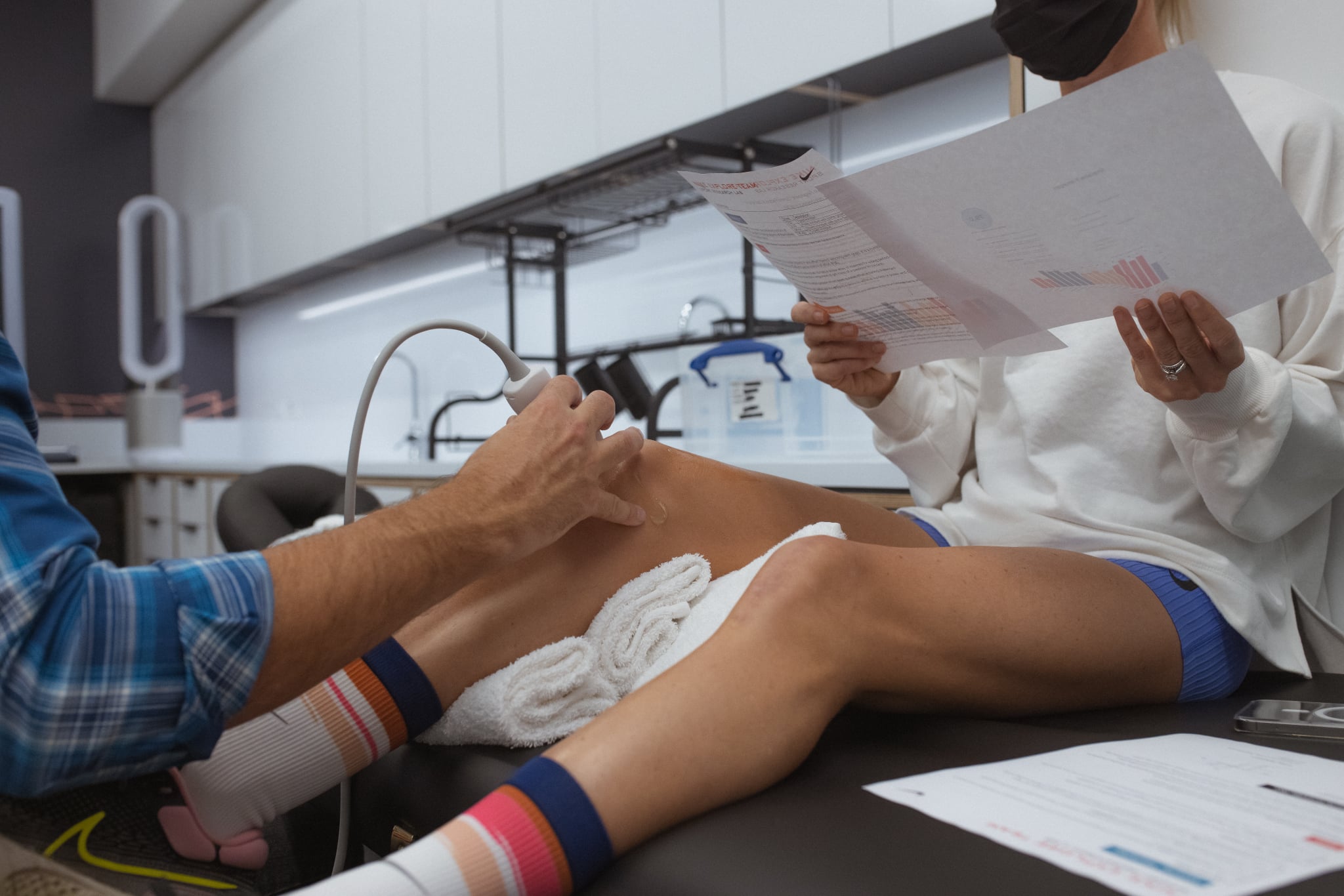 Shalane Flanagan at Nike Sports Research Lab. Photo courtesy Nick Carnera for Nike.
"I feel like everyone needs to set aside some time for things that make them feel good. I feel the most beautiful and the most confident when I'm running: when I'm working out and I'm sweaty and I'm hurting, I feel the best about myself. I feel the most alive," she said. "Nike has brought some really sad stats in my direction recently, that a lot of young women are dropping out of sport . . . They just don't have the belief that they belong, or they don't see a future in it. I just want to use this as a platform to encourage young women. Athletics and sports are lifelong."
Flanagan worked closely with the Nike Sports Research Lab team to ensure she could train injury-free and avoid compromising her health (or her knees) in taking on the challenge. And she also helped inform the Nike team as to what she's looking for in racing shoes, including the next iteration of the Alphafly, due out in 2022.
"This is an exciting partnership for Nike — supporting an athlete with the best of our sport science, while at the same time, tying it to her passion for connecting with her community. Shalane is a force: a runner, a coach, a mother, and so much more," said Erin Byrne, a spokesperson for the brand. "We're proud of the impact she is going to make on and off the road over the next several weeks."
Flanagan's first race kicks off this Sunday, Sept. 26, in Berlin.
Image Source: Photo courtesy Cortney White for Nike