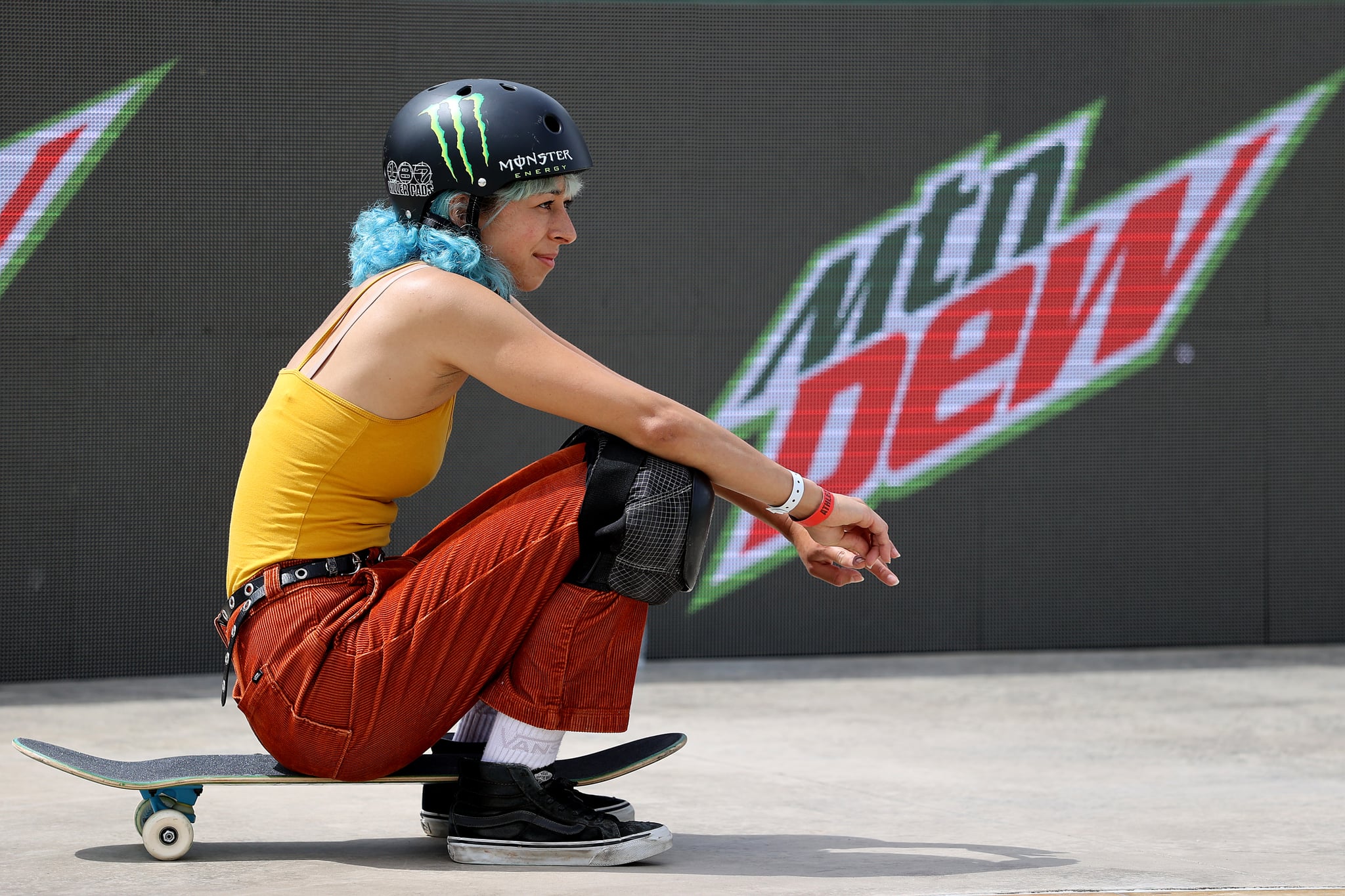 There was a time when skater Lizzie Armanto wasn't a full-time pro. In her school days, she used skating as a way for her to clear her head and invest time into something she was passionate about aside from her responsibilities.
POPSUGAR chatted with Armanto to find out more about how she transformed her after-school passion into her full-time career and ways in which a hopeful skater can begin their journey. Keep reading to find out more about the key moments that have guided her to become a professional skater.
Lizzie Armanto: After-School Skater to Professional Olympian
Growing up, Armanto looked after her younger brother while going to school, so skating became an escape for Armanto, a place where she could "just do whatever and not have to really worry about" her responsibilities. Through the skating community, she found a sense of interconnectedness that she never really felt at school.
Armanto knew that from that moment, "it was now or never, and I was going to try to figure out how to make skateboarding a career."
Continuing to multitask, Armanto was a college student and competitive skater in 2013 who felt that she was "really struggling to do well at both." Towards the end of 2013, she tore her PCL, thus wiping out her ability to skate. Armanto knew that from that moment, "it was now or never, and I was going to try to figure out how to make skateboarding a career."
Her decision to move forward with professional skating proved to be the right move. Armanto's impressive career has included being a Tony Hawk protégé, winning over 30 awards including the first-ever gold medal win in the X-Games women's park competition, joining the Vans roster (with some help from her close friend, the late skater Jeff Grosso), and she was first female skater to successfully go through Tony Hawk's 360 loop ramp.
Lizzie Armanto's Advice For Those Who Want to Start Skating
To those looking to begin their skating journey, Armanto advises for you to "just try it and go for it. . . and remember that no one starts out as being good." She acknowledged that the initial intimidating feeling new skaters will have when they first enter the park will fade over time.
Armanto says that any new skater should learn how to fall and jump off their board, which is the biggest key to avoiding injury. As for getting your first board, Armanto says that going into the skate shop and expressing your desire to learn how to skate is the first step.
From her personal experience, at first, she didn't feel very close to anyone at the skatepark, but after continuously going, she got to know the people who also found themselves visiting frequently. "You could see someone skating for their first time when they're five, or 60, and they could be at the same level learning tricks together."
The rarity of a sport bringing people together from various social and economic backgrounds is what she believes makes skateboarding the "great equalizer," because no one really wins — everyone there simply learns together.